Evan Rachel Wood edited her tattoo in honor David Bowie, and we're actually crying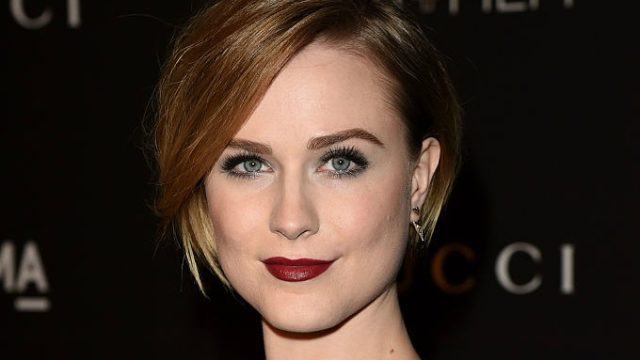 It's undeniable that David Bowie influenced Evan Rachel Wood in a *huge* way. Just this month, she wore a tux to the Golden Globes in honor of Bowie's birthday, and her most recent way of paying homage was by making a small, subtle change to the tattoo she got in his honor a decade ago to mark his passing. It's really so beautiful.
Evan Rachel Wood took to Instagram to share her edited tattoo, writing,
"10 years ago I got a lightning bolt in a Valentine to honor David Bowie. After he died I filled it in black ⚡ miss you starman. 🖤"
https://www.instagram.com/p/BPGYwnUDufZ
Wood discussed her tattoo honoring Bowie in her tribute following his death. In the eulogy, published by Nylon, Wood writes,
"He has been ever-present; the only constant I clung to. He taught me that being weird actually made me beautiful. He made me feel like as long as he was around I had a place. I even tattooed the Aladdin Sane lightning bolt on my thigh at the age of 19."
Clearly, Bowie had a huge impact on Wood's life. She continued, explaining,
"Bowie is in everything I do. He introduced me to androgyny, surrealism, glam, poetry, fashion, sex—and rock 'n' roll, for god's sake. Bowie created a domino effect in my life. I am still reeling from it.
Like, wow. As if we needed another reminder of how impactful his life was on many, this is even more proof. We're sending you love, Evan Rachel Wood.