Evan Rachel Wood wore a tux to the Golden Globes because of David Bowie
While it seems that all things sparkly and glitter ruled the red carpet at the Golden Globes this evening at the Beverly Hilton, Westworld star Evan Rachel Wood broke all the rules and looked absolutely killer. Rocking a black tux, Wood literally took our breath away.
Wood paired the tux with a slicked back hairstyle, which looked incredibly chic. Wood wore a tux in honor of David Bowie, whose birthday is today. We love how the three-time nominee stuck out in the crowd in her Altuzarra tux, especially since she was honoring an amazing and iconic late star.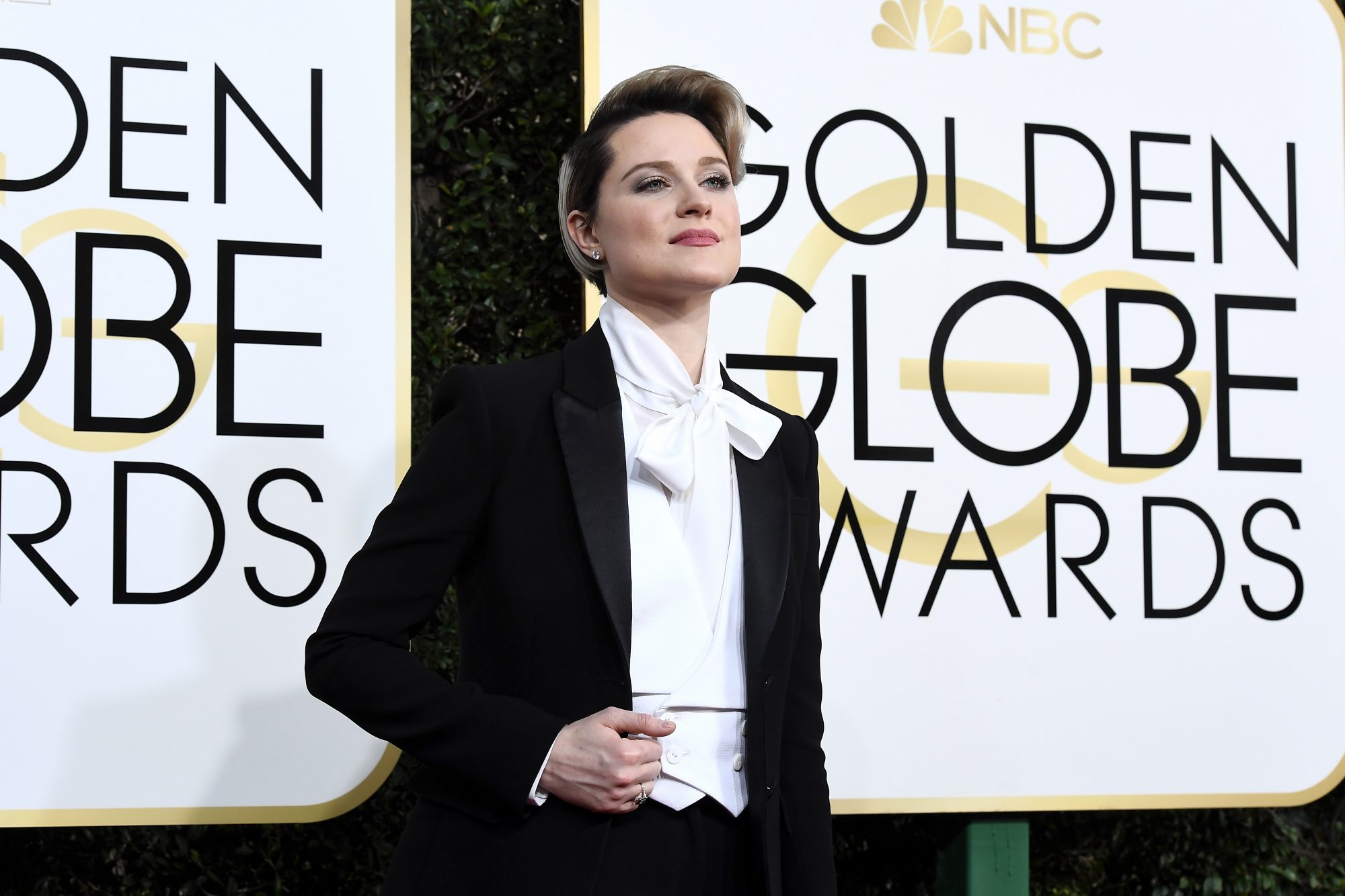 ???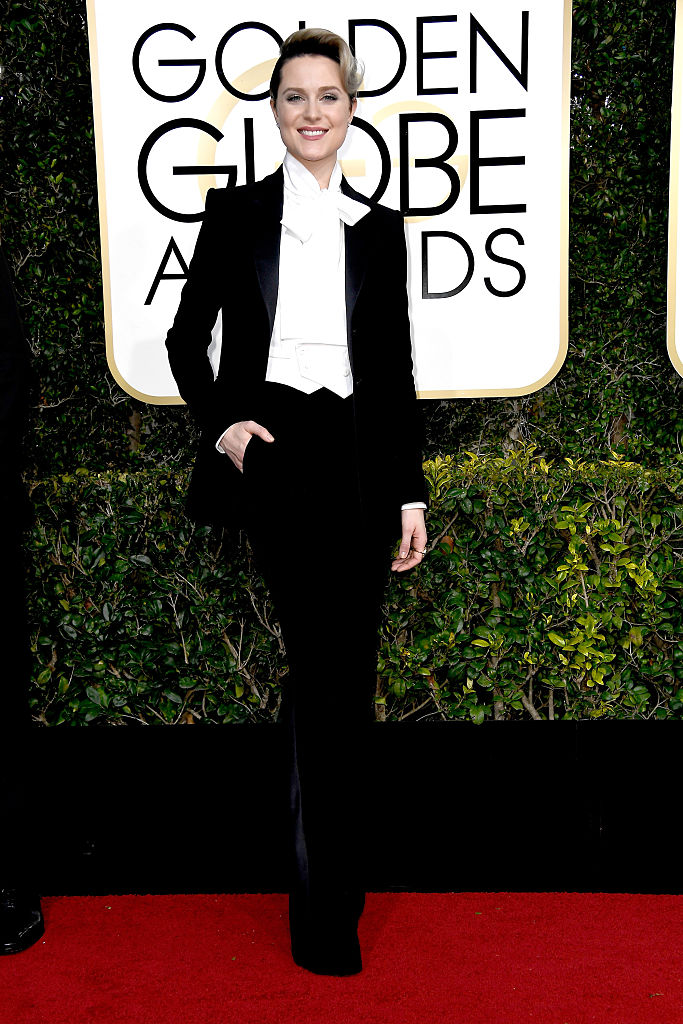 Wood explained her decision to wear a tux to Ryan Seacrest and her reasoning is so amazing.
"This is my third nomination and I've been to the Globes six times, and I've worn a dress every time," she explained. "And I love dresses, I'm not trying to protest dresses, but I wanted to make sure that young girls and women knew they aren't a requirement. And that you don't have to wear one if you don't want to, and to just be yourself because your worth is more than that. So this year I said I'm going as an homage to Marlene Dietrich and Victor Victoria, and David Bowie because it's his birthday.
We love her answer and will totally be rooting her on this evening! Also, where can we snag a tux like this ourselves??