Evan Peters wants us all to buy his official "Ugly Christmas Sweater" and, OKAY, consider it done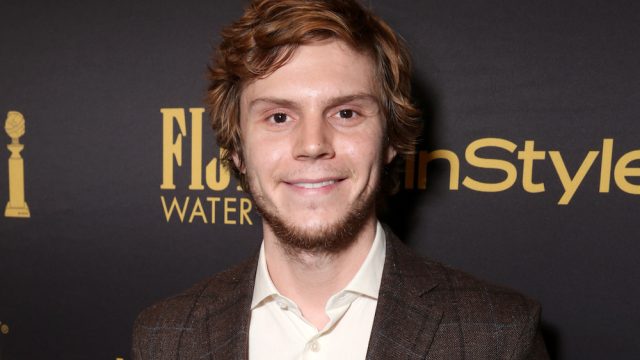 When an actor who's awesome enough to star in X-Men, American Horror Story, and Kick-Ass tells us to do something, we tend to listen. Evan Peters and his relationship with Emma Roberts have been all over the news this week, but Evan would rather we focus on something else. His clothes. More specifically, an Ugly Christmas Sweater. Evan designed a print for Represent with his face on it, and he wants us all to buy it. We have to admit, we're really thinking about it.
Evan Peters designed this "Ugly Christmas Sweater" for his fans, and he wants all of us to get one 
https://www.instagram.com/p/BNcfdPZgKXb
"Santa wants to put you on his weird list and you only have one more day left! Stop contemplating and grab a shirt before it's too late. Portion of proceeds go to @fmsc_org. Link to buy in bio #StayWeird 🎁🍪🎄☃️"
If Evan's going to go to the trouble of wearing a fake Santa beard to convince us to buy his sweater, how can we say no? Plus, we love the sweater's slogan — "Stay Weird." And as Evan mentions in his post, the proceeds go to Feed My Starving Children, an organization to feed hungry kids this holiday season. Those are all pretty awesome reasons to invest in a Christmas sweater.
Evan also staged a mini photoshoot outside as he modeled the sweaters.
https://www.instagram.com/p/BNP9rx3AmQ1
Looking pretty fab in that hat, Evan! We must say, he is quite the salesman.
You can find Evan's sweater, as well as tees and other goodies, at Represent.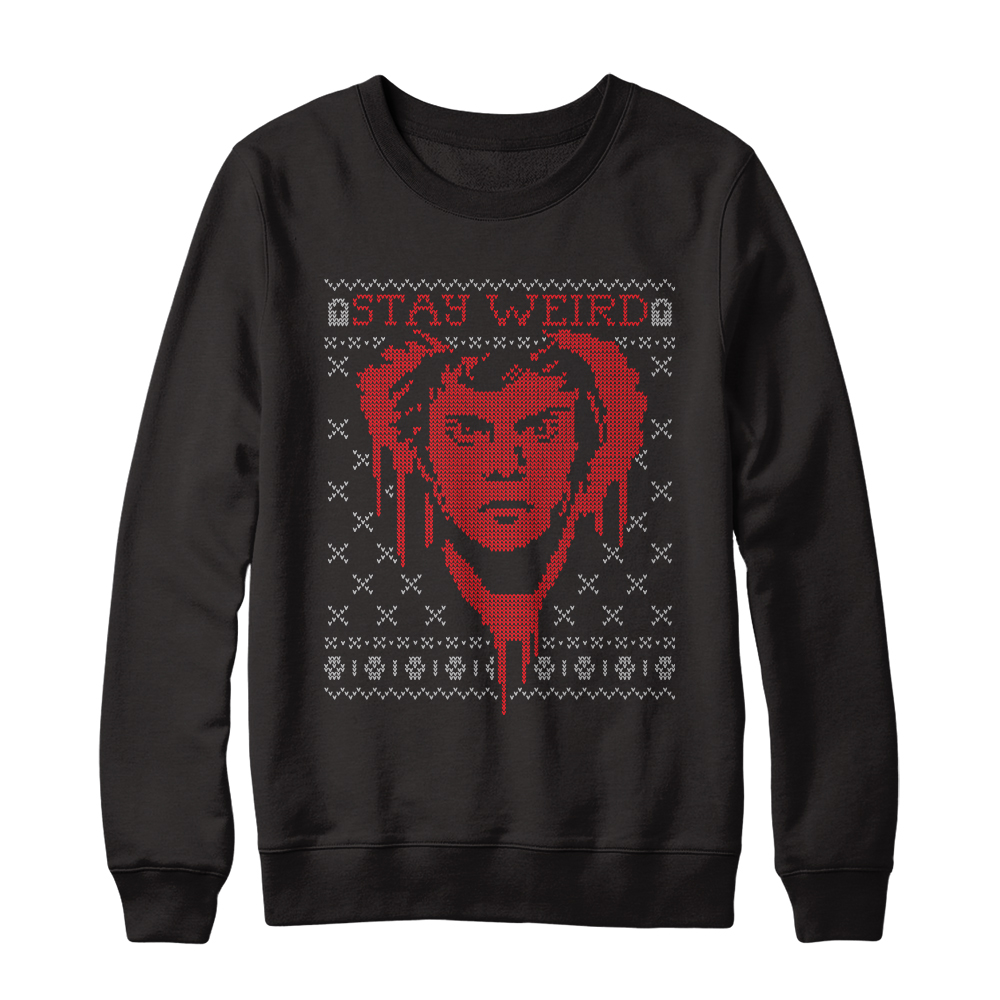 The sweatshirt is available here for $39.99. The design also comes in a hoodie, a t-shirt, and a tank. Although this specific print that looks more like a knitted "Ugly Christmas Sweater" is only available in the above design.
We might not want to deny him, cuz this guy has some impressive powers.
Plus, Evan has some pretty awesome fashion.