Evan Peters' Valentine's Day post to Emma Roberts is mysterious but totally sweet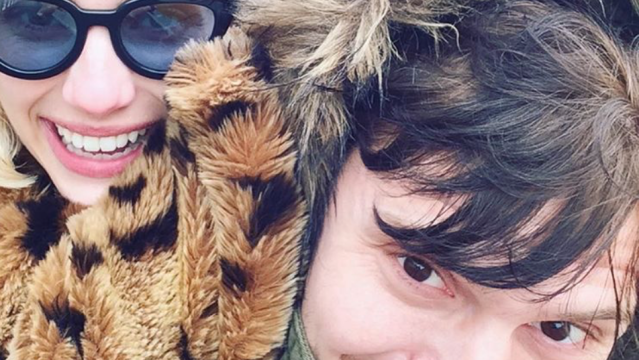 Valentine's Day can either set our heart aflame in a good way, or in a very bad way. But thanks to Evan Peters' Valentine's Instagram post to boo Emma Roberts, we're definitely feeling the former and not the latter. Although you don't see much in the pic, what you do see are two shadows kissing, one tagged as Emma Robers, the other Evan Peters. And with the caption of  "Happy V day boobie," we're definitely feeling the vibes, even if we can't necessarily understand what's going on. Although Emma hasn't posted any cute Valentine's Day pics with Evan, she did post a really sweet photo of her and Evan together for his birthday, so we guess it's cool.
https://www.instagram.com/p/BQf0CLXB0AH
Emma actually dedicated her Valentine's day post to her best gal pal instead. We def don't think this an affront to Evan, but rather, just a lovely shoutout to her friend.
Although the American Horror Story co-stars have taken breaks from dating before, according to insiders, they're engaged once again.  And although the Instagram truth isn't necessarily the real truth, we do hope that Emma and Evan really do stay together forever. Partially so we can see more pictures, but also because they're so cute.
Let's be honest, having your significant other carry you from the Parthenon back to your hotel because your feet hurt is actually #goals. But that's just the name of the game when you're Emma Roberts and Evan Peters.