Not so fast, now Evan Peters has *purple* hair for "American Horror Story"
To be completely honest, I never thought I would be dedicating *multiple* hours of my life to documenting Evan Peters' hair, but here we are. Last Friday, I saw Evan Peters (IRL) at The Paley Center for Media during their opening event for their newest exhibit, American Horror Story: The Style of Scare. Evan Peters had blue hair at the event.
Now, it appears, *five* days later, he has purple hair.
It is 100% impossible to confirm that this really is purple hair, but from the few images that began popping up on social media late Tuesday afternoon, it sure looks like purple hair. It actually looks like his ends are still blue, while the body of his beautiful locks/roots are purple-y. false
At the Style of Scare event, Evan told HelloGiggles that it was actually *his* idea to dye his hair blue for the upcoming season of American Horror Story. Since it was his idea to dye his hair blue, certainly it was his idea to then dye his hair purple…right? false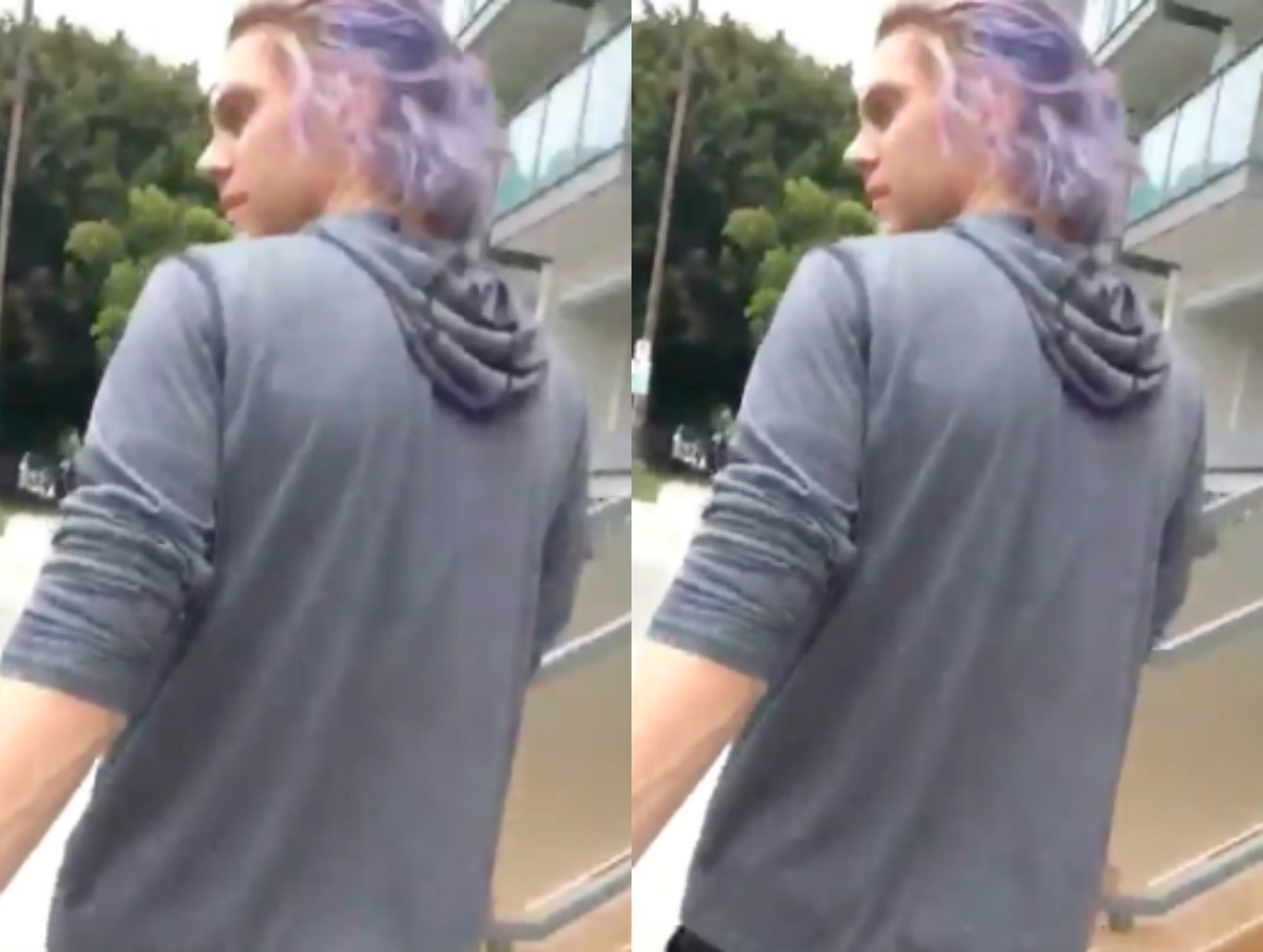 Season 7 of the series is currently shooting right now, with an expected air date sometime in early-ish fall. All we know for certain is that this season will revolve around the 2016 Presidential Election, and right now, it appears that whoever Evan is playing they have an affinity for bold hair colors. Into it.
I'll be sure and keep you updated on this continuing Evan Peters hair development, since I guess this is something I do now.