Evan Peters is rocking the hell out of that man bun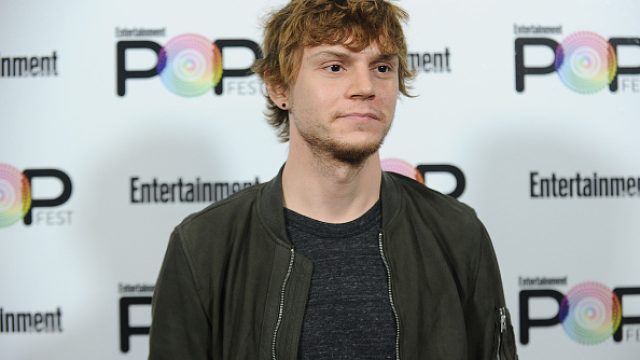 So the other day, our fave couple Emma Roberts and  Evan Peters strolled New York in matching top knots, and first of all, #squadgoals. Second of all, and MOST importantly, Evan was ROCKING this ponytail. We're not sure if he and Emma Roberts had just worked out together or they're just really into this athleisure thing but we're not even going to bother talking about what they were wearing. Because Evan Peters has a half ponytail, and that's really all we want to talk about now and forever.
Behold, this perfectly executed half ponytail with his perfectly messy hair that is, like, kinda weird but mostly perfect.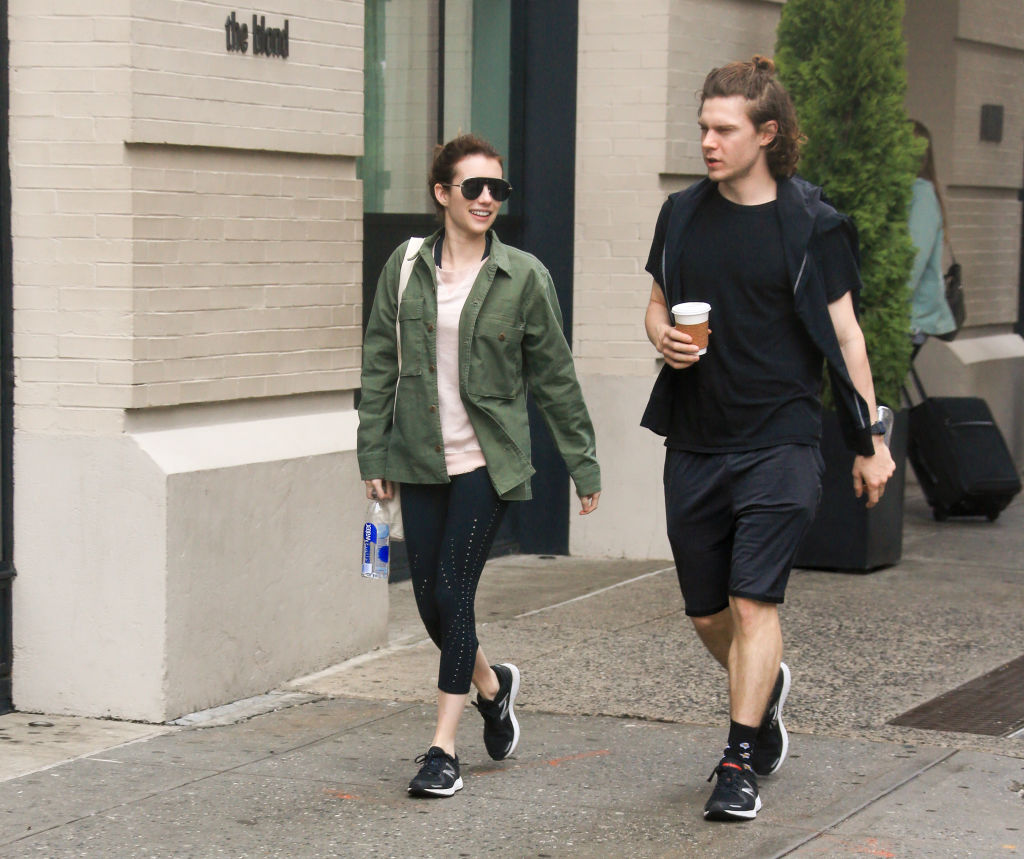 Now that we're really looking at it, it actually looks like it's more of a half bun situation? Whatever it is, we're weirdly into it.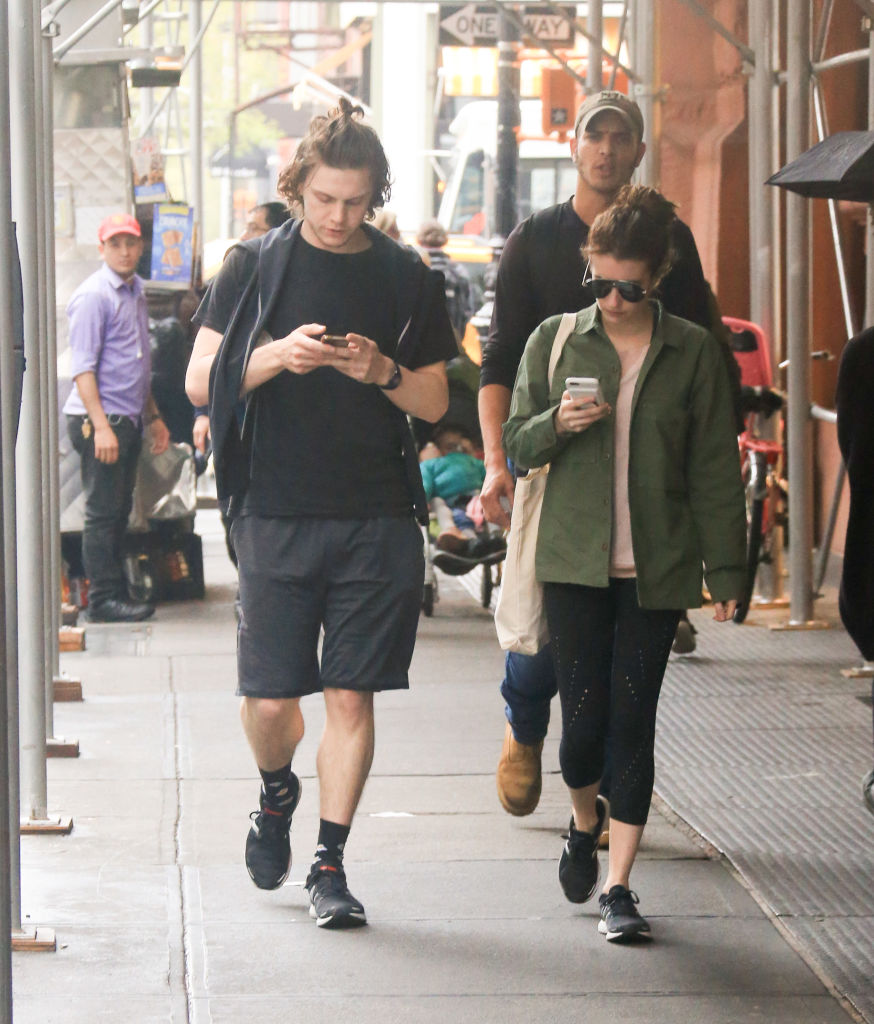 If we had been walking down the streets of New York and passed them, our first thought would've been "dang, that man is slaying that hairstyle." And then we would've realized it was Evan Peters and Emma Roberts and maybe cried a little, stop judging us.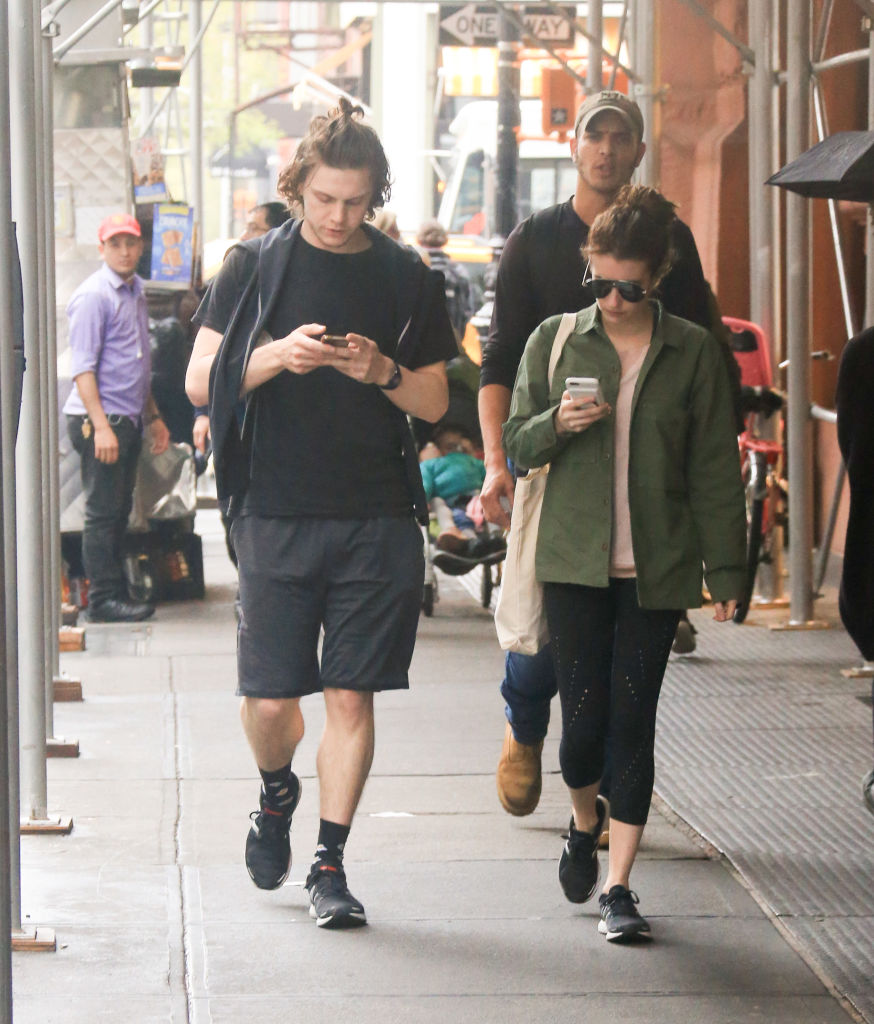 In addition to rocking this half ponytail slash man bun slash rad amorphous hairstyle, he was also rocking some smooooth AF moves, as evidenced by this photo.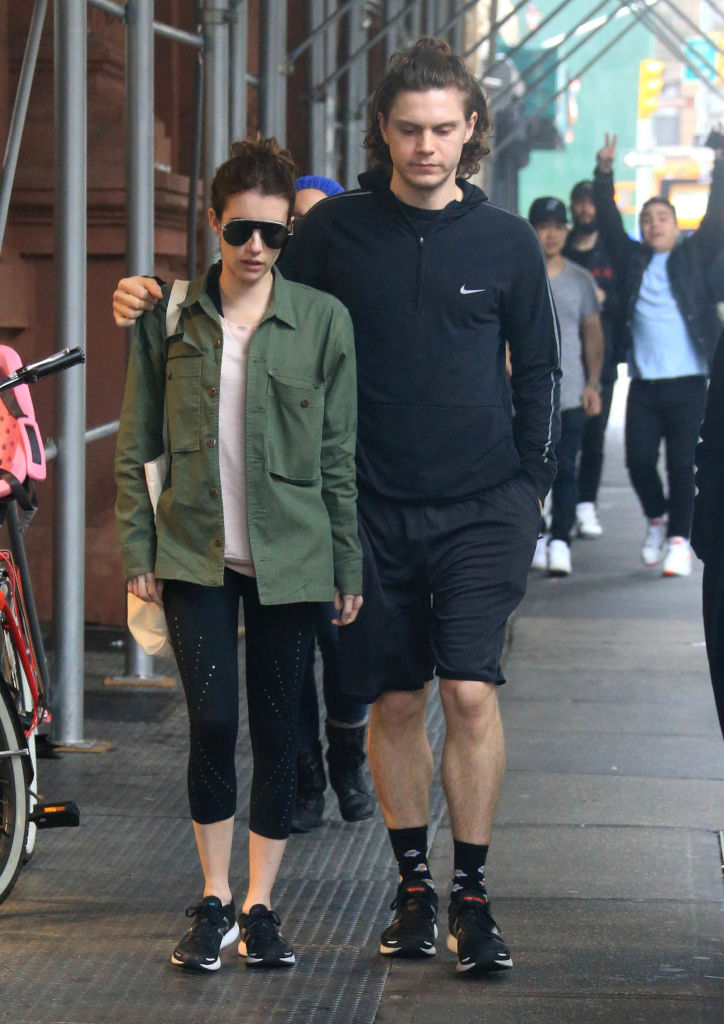 We're officially declaring today a national holiday to celebrate Evan Peters and his hair. You should all celebrate by wearing a similar hairstyle and thinking about how good this looks on him dreamily instead of doing your work. You're welcome.