Cancel all your plans for tonight, Evan Peters will *finally* be on "American Horror Story"
What are you doing tonight? Doesn't matter anymore, because you've got something way more important on the horizon. Call, text, tweet, Snap, IG story all your friends and cancel all your plans for tonight, because FINALLY, after FOUR EPISODES, Evan Peters is making his triumphant return to American Horror Story and we have literally no chill about it.
In one simple tweet, American Horror Story czar, Ryan Murphy, revealed that Evan is going to pop up in tonight's episode, "Chapter 5," and in the process, also debunked a pretty popular fan theory.
false
But first, Evan. He's coming. Have you canceled your plans yet? This is important.
Second thing, according to Murphy, Evan is not playing a producer on "My Roanoke Nightmare." This has been a popular fan theory for the last two weeks once we learned that there were actually producers hanging out behind the camera while filming the Talking Heads for Shelby, Matt, and Lee. We heard their voices for the first time two weeks ago (and it was undoubtedly the voice of Cheyenne Jackson) and actually saw the production crew for the first time last week.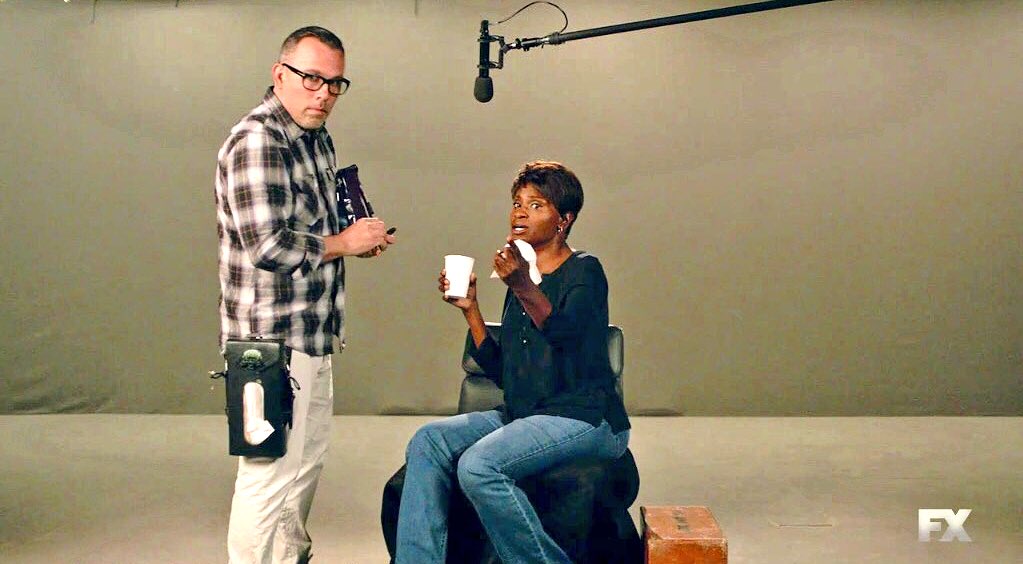 Would Evan also be playing part of this production crew? Is he the "My Roanoke Nightmare" PA or something? Nope. Murphy shoots that idea down, but also doesn't elaborate on it any further. So like, half of this Evan Peters mystery has been solved right now. We'll take it.
So now, WHO IS HE GOING TO PLAY? There's no more waiting!! In a few short hours, we'll find out for real just what Evan's got to do with this Roanoke nightmare.