Hey everyone, need your undivided attention: Evan Peters has blue hair for "American Horror Story"
Hey to everyone who went out and did stuff this Memorial Day Weekend, and didn't just sit around and look at pictures of Evan Peters. Oh boy, do we have some news for you!! American Horror Story Season 7 has just started filming, and a few pictures have leaked from the set. Take a seat, because these pictures reveal that Even Peters has blue hair for AHS Season 7.
Following in the tradition of Ryan Murphy coloring Evan's hair for (unknown) reasons, Evan, without a doubt, has blue hair for the upcoming season. For Season 6, he had red hair — and no, the reason for WHY he had red hair was never really explained, other than just "having red hair."
With this blue hair, there HAS to be a reason, because you don't just dye Even Peters' hair blue without a very good reason.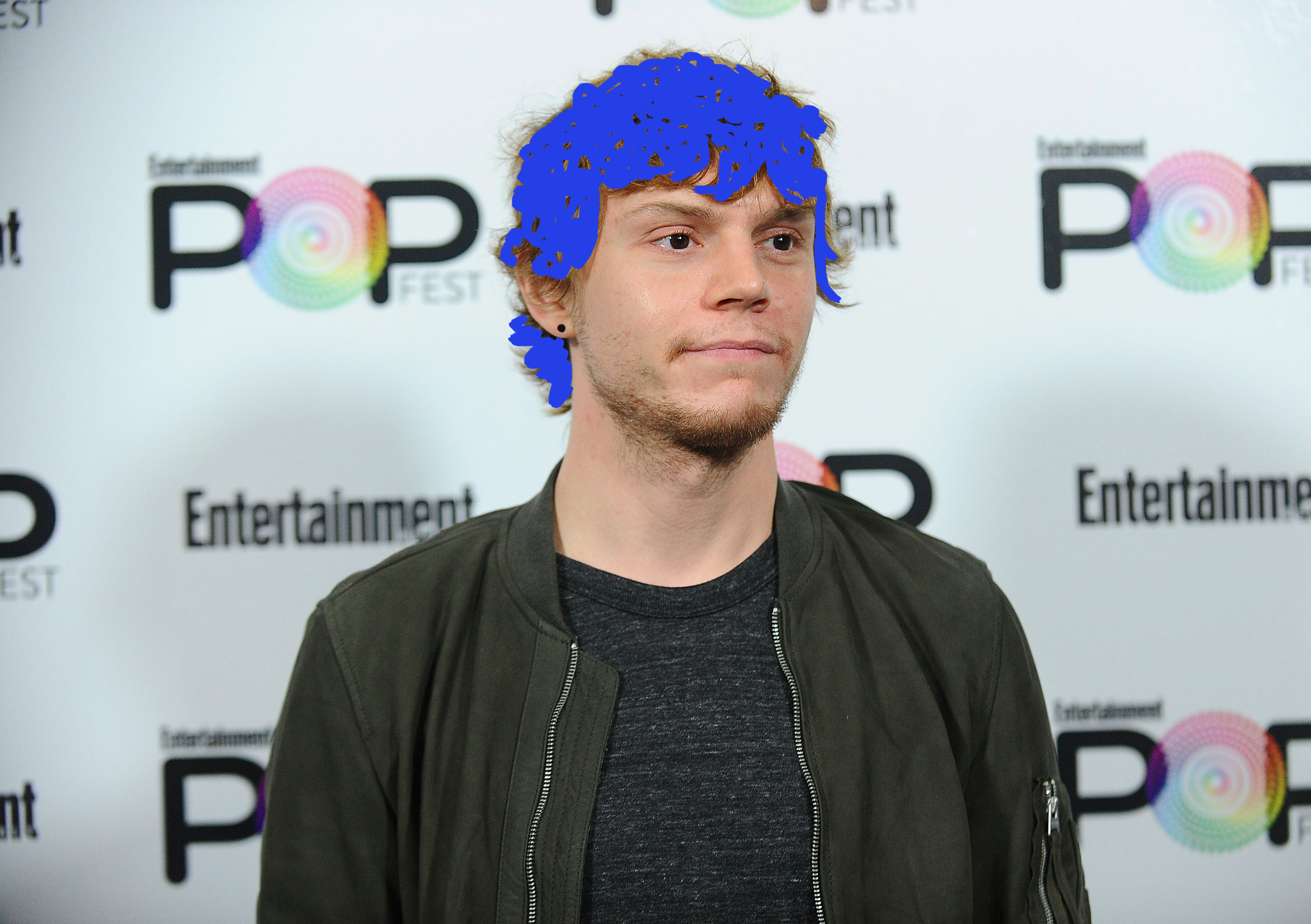 To see the glorious pictures— the REAL pictures — you're going to have to click here, here, here, and here. Let's not even get started on the fact that in these AHS images, Evan has a black eye and his arm in a cast. That's a rabbit hole we'll fall down some other time.
Earlier this month, Murphy teased on his Instagram that someone would have blue hair, hinting that hinting at a "red, white, and blue clue." At the time we were like HEY IS THIS EVAN PETERS?
https://www.instagram.com/p/BUOJRiJgBiT
Turns out, when it comes to situations with Evan +  AHS + his hair, we should trust our gut instinct.
So now, let the theories begin. Why does Evan Peters have blue hair for AHS: Election 2016?