This is what Evan Peters wants the theme of "American Horror Story" Season 6 to be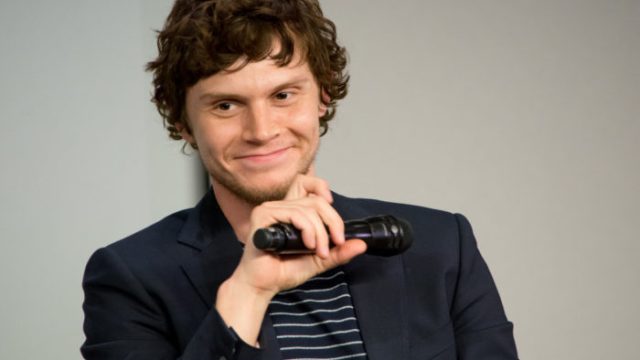 After way too many months, the day has finally come – the highly anticipated sixth season of American Horror Story premieres on FX tonight, and the show has managed an incredible feat in the age of social media spoilers and internet leaks. Because viewers pretty much have no clue what the theme of Season 6 is going to be.
For fans of the show, that secrecy is either exciting or pure torture, depending on who you ask. There's so much mystery behind the new season that fans have come up with plenty of theories based on clever marketing hints, and even members of the cast (including AHS staple Evan Peters) were largely left in the dark. So illusive.
Peters recently showed off his newly dyed red hair for the show, but has insisted even he doesn't know much about the direction of the Ryan Murphy anthology series.
And now, in a new interview with Issue Magazine, Peters is dishing on his dream theme for the horror series.
https://www.instagram.com/p/BKUUGI6ASh7
"It's a very secretive show, even when you're working on it," Peters explained. "They don't want details to get out and ruin the surprise. I can appreciate that. I hate it when things are spoiled. I don't really like to watch trailers. I don't like it when you go to a movie and your friends start telling you about it ahead of time. I prefer to go in not knowing anything."
However, one thing Evan does know is that he's super excited for people to see this upcoming season. In fact, he wants to get a bunch of his friends together to watch the first episode, especially since he wants to be there to watch "their jaws drop."
He further insists he doesn't know much, adding, "Ninety percent of the show I just don't know. I don't know what's going on. I'm really excited to see it, myself."
Well, OK, so that makes you and the rest of the world.
But what would Peters love to see as a theme for a future season of the show?
Here's a hint: His idea is out of this world… literally.
https://www.instagram.com/p/BJwG_nGgbrJ
"I keep going into space — to me space is terrifying," Peters revealed. "Maybe a space station with a mechanical problem brought on by a creature or alien being. I'd like to do that out in space with all that terrifying, freezing zero-atmosphere around the station. That trapped feeling. It's been done many a time before, but I think the writers would do something different with it and make it interesting, new and fresh. They could do some great social commentary too. I'm sure they'd say something about the way the world is headed."
Perhaps we've got the next hit series on our hands: Extraterrestrial Horror Story, anyone? *shudders*