Eva Mendes said "nobody warns you about the guilt" of being a working mom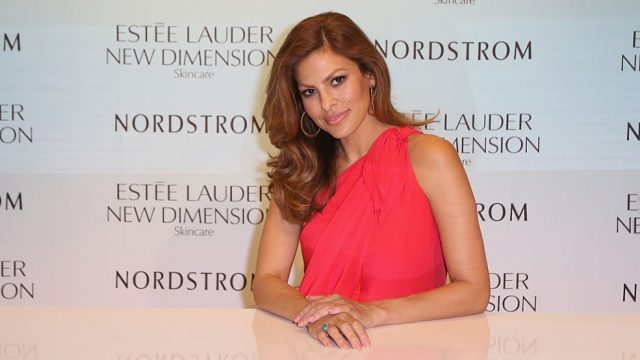 Moms already go through enough — so, you can imagine the additional pressure for a mom who wants to go back to work. Especially since many moms don't really have a choice, financially speaking. Eva Mendes opened up about being a working mom, and it's great that she's speaking up about how many women often feel.
First thing's first — women shouldn't have to feel guilty for deciding to go back to work. After all, nobody ever questions a man who works after having a child. Like many aspects of parenting, there's no right answer — and no matter what, it's a very difficult choice to make.
Mendes talked about how difficult it is to find balance in her life in an interview with E! News.
"Oh my God, nobody warns you about the guilt that you feel when you do work!" she said.
She admitted that while trying to balance it all is tough, adding a bit of self-care to the mix definitely helped her out a little.
"I'm all for obviously taking care of myself — that's how I can take care of them of course — but that guilt that is just kind of always there," she continued. "It's like, 'Ugh, this is gonna be there forever now.'"
Mendes is currently the mom of two amazing daughters with partner Ryan Gosling. Daughter Esmeralda is currently three, and Amada is one. While Gosling and Mendes don't talk much to press about their private life together, Mendes admitted that her daughters have extremely different personalities, saying that "they are both angels, they are just different kinds of angels."
We're glad that Mendes reminded us how parenting isn't an easy job, regardless of the path you take. But it's still very rewarding no matter what.