Eva Mendes revealed why she lets her daughters wear whatever they want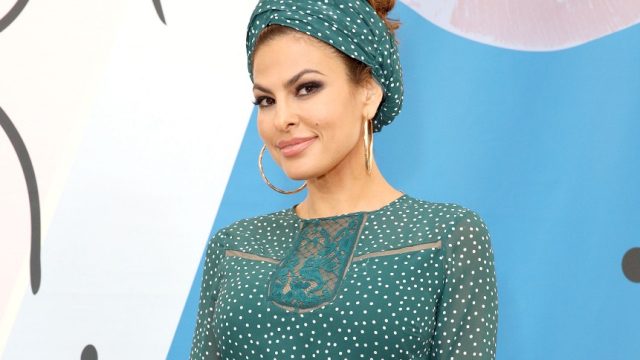 While Eva Mendes and Ryan Gosling are notoriously private about their home life, we like to think they're insanely cool parents to daughters Esmeralda, three, and Amada, one. And since Eva Mendes is such a fashion savvy mom (she designs lines for New York & Company), one might assume she has distinct ideas about what her kids should and shouldn't wear. However, Mendes clarified that she doesn't stress about her kids' clothes.
While chatting with E! News at an event for The Eva Mendes Collection at New York & Company, Mendes said she doesn't put up a fight when it comes to what her daughters want to wear, saying that mismatched socks are a constant in her household. Yep, we can pretty much relate.
"Thank God there's no fashion talk [at home]. I let them wear whatever they want,"  Mendes said. "They have the right…they want to wear jammies all day or if they want to go in a costume to the market, I let them do that stuff."
Not only do we think it's awesome that the star allows her girls to express themselves however they want as far as clothes are concerned, but we think it's a solid reminder that parents can't necessarily expect to win every battle.
"That's the easy one," Mendes clarified. "I'm trying to get them to eat broccoli. That's the one I want to win. They can wear whatever they want."
https://www.instagram.com/p/BZ3xbBfHimM
We have a feeling Esmeralda and Amada are insanely adorable, mismatched socks and all (how could the offspring of Eva Mendes and Ryan Gosling be anything but?).