Eva Mendes tells us her perfect outfit to wear on date night with Ryan Gosling
It's no secret that celeb power couple, Eva Mendes and Ryan Gosling, are notoriously private. They rarely talk about their personal life, let alone reveal details about their relationship. And as of late, Mendes hasn't been in the spotlight for quite some time. However, the actress stepped out on September 13th to debut her latest fashion collection with New York & Company.
At the runway show in Los Angeles, Mendes spoke to HelloGiggles about all things fashion, including the perfect outfit she'd wear on date night with Gosling. She said, "I'm really into the double denim. I'd go with the denim skirt with a flare and the denim top."
https://www.instagram.com/p/BmbcX84h-WT
Not only is her date night outfit a lot more casual than you'd think, but you can find it in her new line—which is already available to shop online. Best of all? The ensemble Mendes described is under $150, meaning we don't need to break the bank to go on a date with Gosling. Noted!
https://www.instagram.com/p/BnpMTKvH-sN
While celebrating her '70s-inspired collection, Mendes also talked about getting out of her comfort zone with the power suit she wore at the event—adding that it made her feel the most confident, despite not being her usual choice.
"I'm really loving this suit. It's not something I'd normally wear, but there's something about these mini shoulder pads, the pinstripes, and pencil skirt that I'm feeling. It's not my normal go-to, but I'm liking it."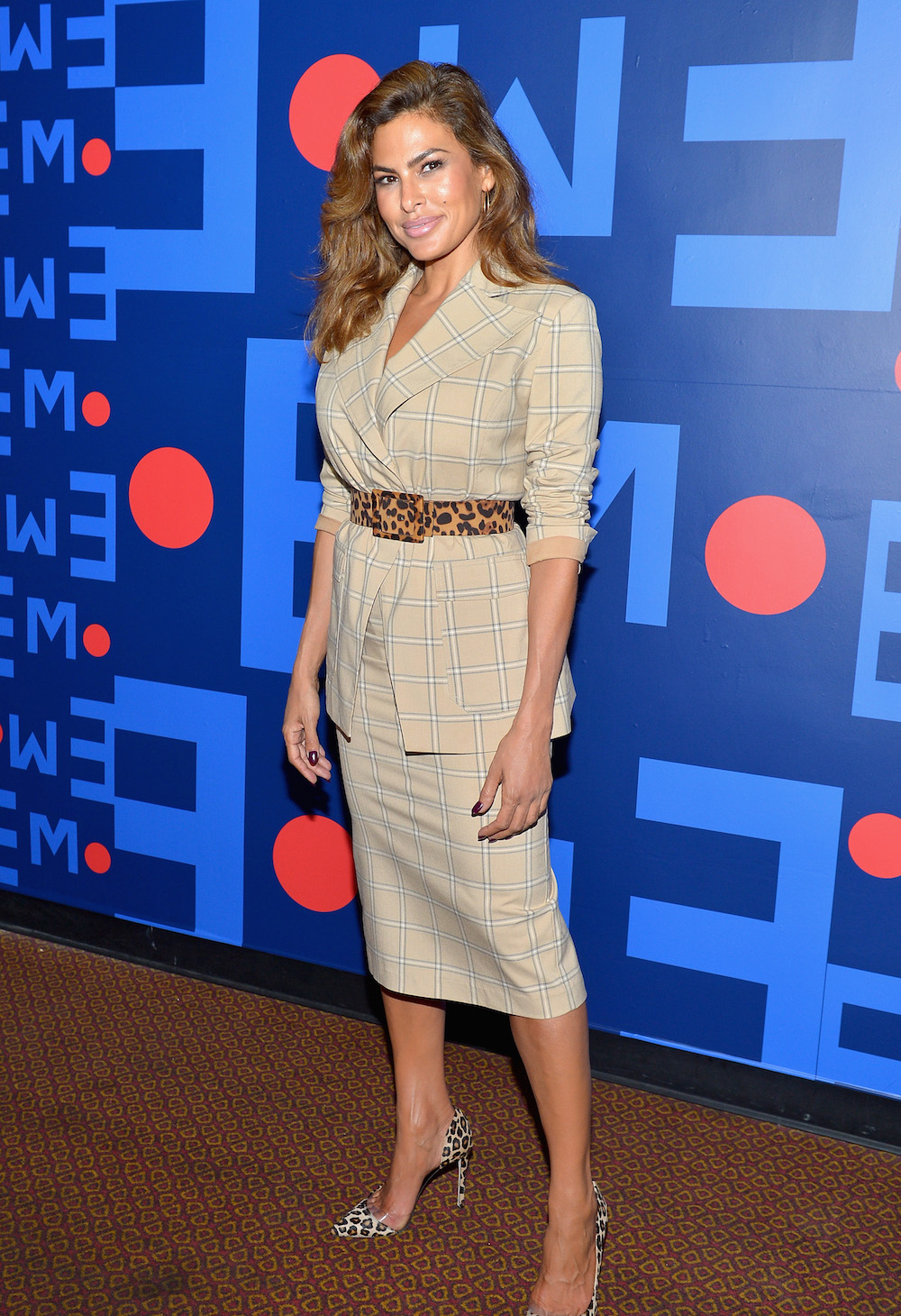 Mendes's fashion show included diverse models, and luckily, fans of the brand can expect to see even more sizes offered in the future. While New York & Company has petite, tall, and plus-size options, Mendes revealed inclusivity is on her mind. "Right now we go to zero to size 20, and we're always looking to expand everything we have, especially our sizes."
You can shop the new collection online, and get your perfect date night outfit ready.