We are intensely jealous of Eva Longoria's warm and sunny beach Christmas
Let it snow! Or don't? Color us envious of Eva Longoria. While some of us battle the cold bundled in three layers of leggings and sweaters, Longoria is frolicking around in a tiny bikini on a beach in Mexico. On a holiday vacation, the outspoken Telenovela actress shared all the most fab moments on Instagram and Snapchat, making us jelly as hell.
In nearly every post, she shows off her stunning body to match her intelligence. What the F is the 41-year-old doing to maintain that freaking fabulous level of fitness?!?!!
The former Desperate Housewives star posted a clip of herself doing a little jig in a frilly white bikini.
She shared a selfie to Snapchat looking happy as can be.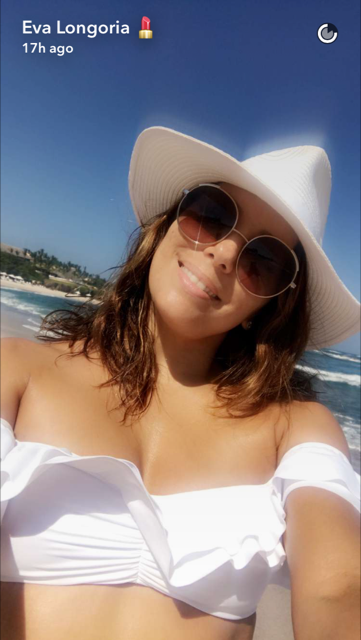 Later, she posted a pic in which she basks in the sun.
Of course, she left plenty of time for indulging. Another pic shows her about to open a giant bottle of wine.
"A 3 Liter of wine never hurt anyone… #WineOClock," she posted.
No, no it didn't. But all these posts kind of do hurt. Only because we wish we were there. ?