Eva Longoria had to work to pay for her Quinceañera, and we respect that work ethic immensely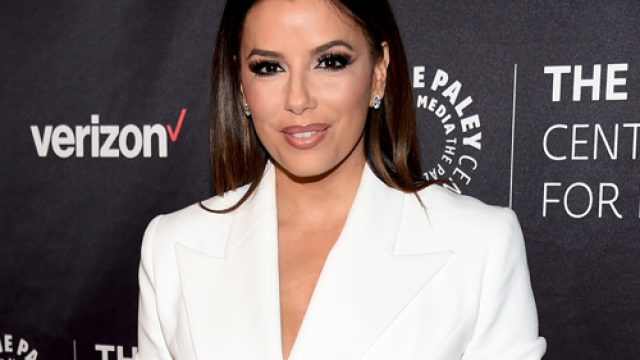 Desperate Housewives alum, Eva Longoria had to work to pay for her Quinceañera and that hard work has continued to drive her throughout her career in Hollywood, which makes us even bigger fans of her.
The 41-year-old actress revealed in Redbook's newest issue that she got her drive and hard work from her mother and it has continued to guide her in her life choices, beginning at the young age of 15.
"I wanted to have a Quinceañera when I was 15 and my family didn't have the money, so I got a job at Wendy's and paid for it myself," Longoria told Redbook in their December issue, which she is also the cover star for.
"I couldn't wait to get to work and make my own money. There was never any resentment, because I saw how hard my mother worked and all she did for my sister [with special needs], and I wanted to do whatever I could to help. We all did," she continued.
That strength from her mother, and her success at getting the perfect dress for her big event when she was younger, is part of the reason she has been able to make it through all the ups and downs that have been thrown her way throughout her acting career.
"I remember losing auditions or being let go from a job and I'd say, 'That must mean there's something amazing ahead for me!'" Longoria recalled about her early audition days.
"My friends would laugh and look at me like I was crazy. I have never, ever had a personal pity party," she added.
Calling all girl bosses, Longoria should be added to your list of role models ASAP! We love how hard work and a continual positive attitude has been one of the biggest things in the Telenovela actress's life. She is so inspiring!
Check out more from Longoria when the Redbook December issue hits stands on November 15.