We're pretty sure Eva Green's dress came directly out of a witch's spellbook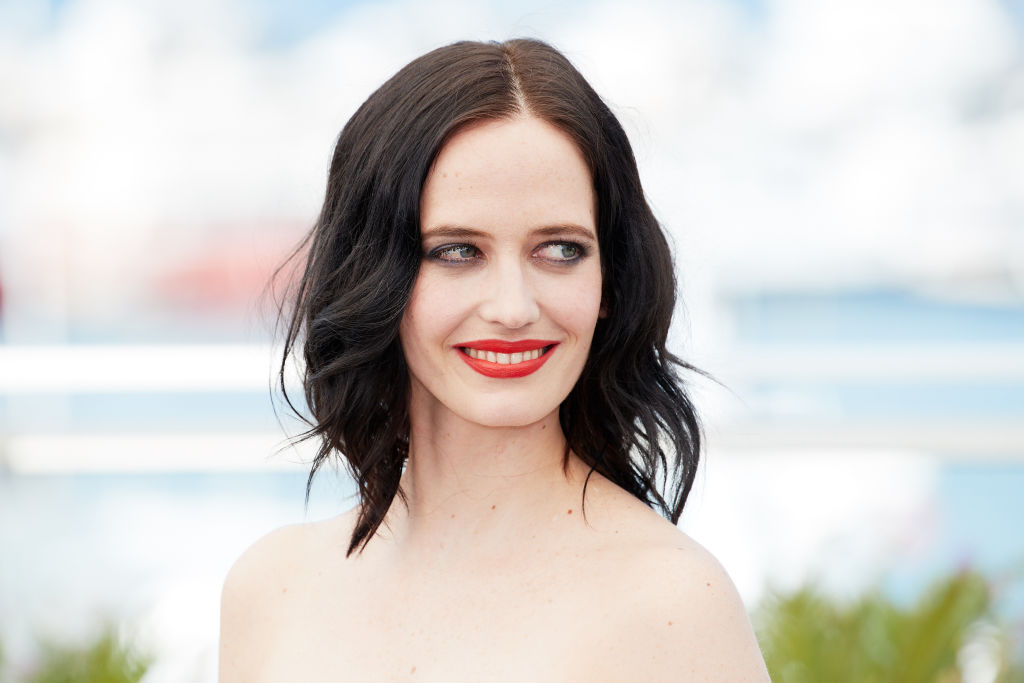 Eva Green is one of those celebrities who always bewitches us on the red carpet. Whether she's going gothic or glam (or both), her fashion is unlike anyone else's. And Eva Green's latest witchy dress is no exception.
First of all, we love Eva Green with the fire of a thousand suns. (Have you guys SEEN Penny Dreadful? The lady is gothic perfection.) She's wowed us with her witchy ways on the small and big screen. (Have you guys SEEN Miss Peregrine's Home for Peculiar Children? To paraphrase the Police song, every little thing Eva Green does IS magic.)
Eva Green knows she is dark, sparkly magic in human form and when she hits the red carpet, she dresses like the psychic wizard vampire duchess she is.
Case in point, check out this magical spell of a dress she wore on the Cannes red carpet for the screening of her film Based on a True Story.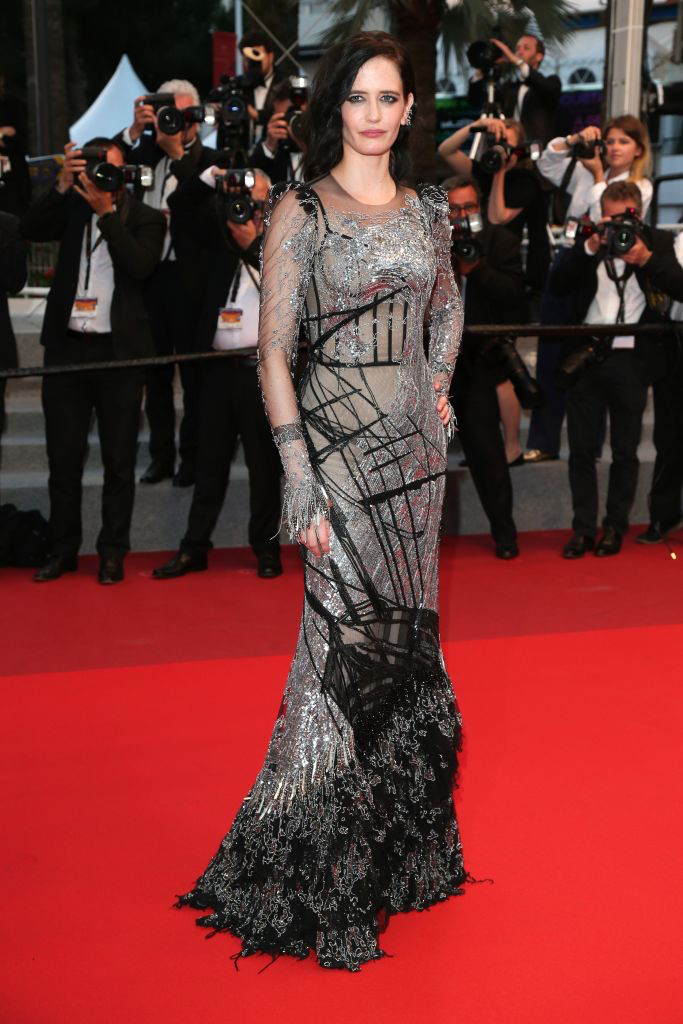 We straight up GASPED when we saw this dress. This silver-lace, black-slashed layered gown is the stuff of our most magical gothic fantasies. It's like if Lydia Deetz got a fashion ghost to make her an anti-prom dress. That's the highest fashion compliment we know how to pay!
Obviously, we love it from the front. But let it be known we are also totally freaking out about the back. Those SLEEVES! That HEM! As they say in Green's native France, "Mon Dieu!" and "Mais oui!"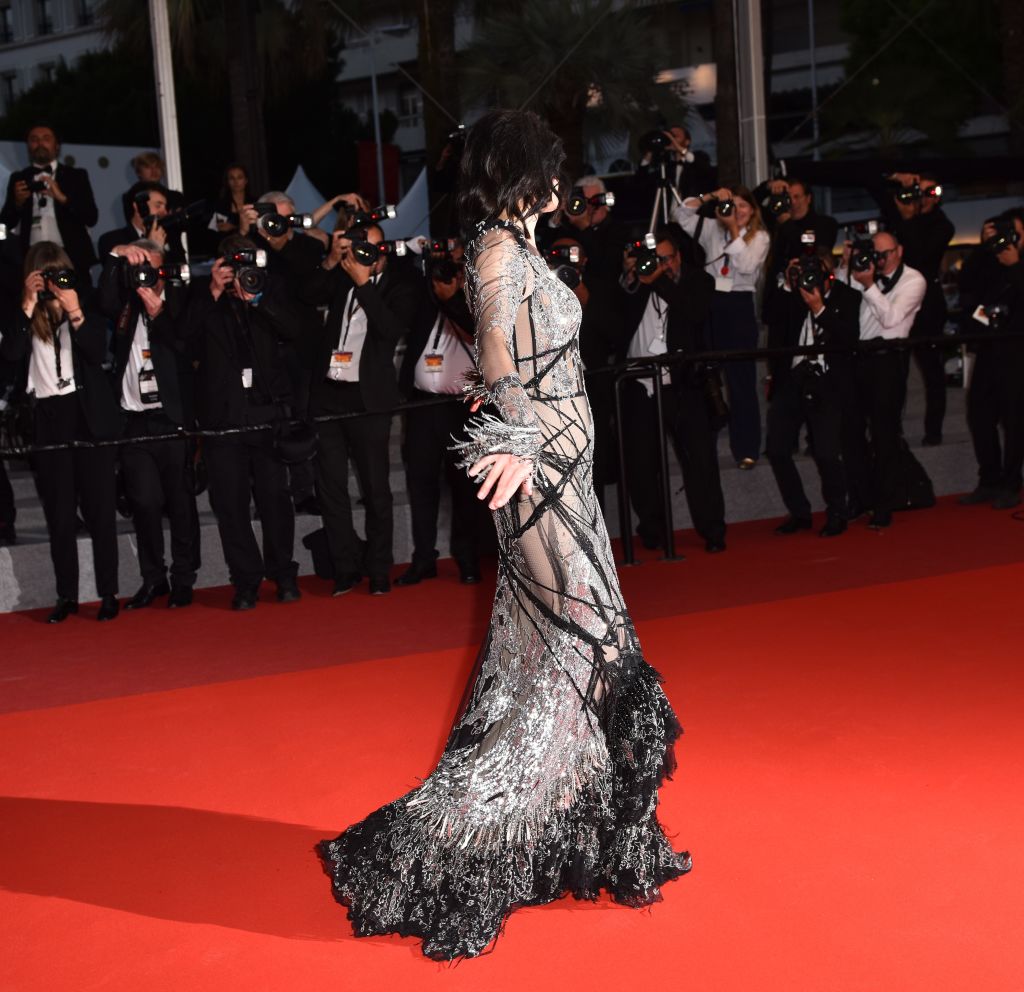 This is the look of a woman who doesn't need a magic wand to do spells. Just a smoky eye and multiple pairs of earrings.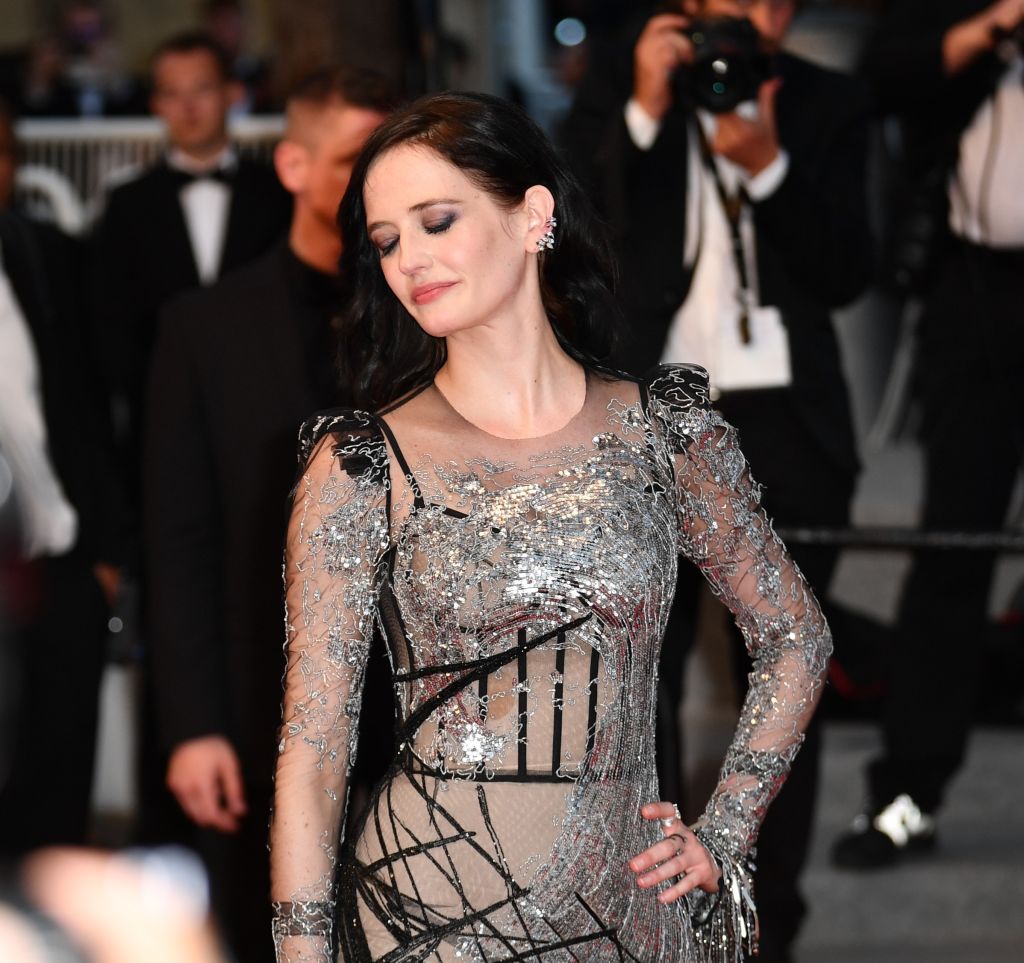 Eva Green, we want to raid your magical wardrobe and wear all your dark sparklies! Thank you for being the witchspo we need in this world.