15 items to buy from Etsy's Labor Day weekend sale for the most unique wedding ever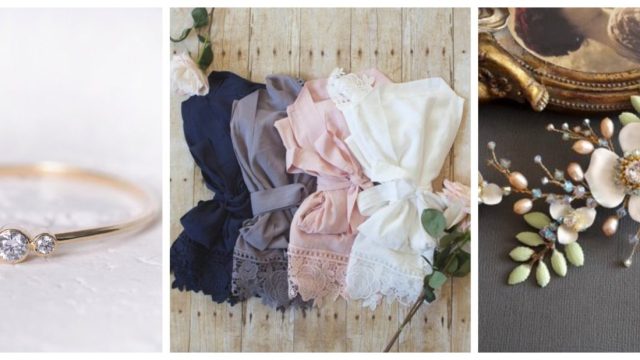 If you're engaged, you know weddings are expensive. An estimated $36,000 per wedding in 2018, to be exact. So getting stuff on sale for your big day is kind of a big deal. That's why we're thrilled to share our wedding picks from the Etsy Labor Day sale. It's going on now till September 3rd, and literally everything you could ever want for a unique wedding is on sale.
Whether you're still hunting for an offbeat wedding dress, special stationery, or one-of-a-kind gifts for your bridesmaids, you'll find it during Etsy's Labor Day weekend sale. What are you waiting for? Hurry up and shop!
1Ombré wedding skirt
2Silk boutonniere
314k gold delicate diamond engagement ring
4Cotton robes for your bridesmaids
5Lapis lazuli cufflinks
6Printable place cards
7A-line wedding gown
8Custom arrow cake topper
9Pearl bridal hair piece
10Eucalyptus and boxwood garland
11Custom cake knife set
1214k gold diamond wedding band
13Floral wedding invitations
14Blue wedding shoes
15Black lace garter set
May your wedding day be as beautiful and unique as you are.