This Olympic runner finished her race after losing a shoe, and it's just…woah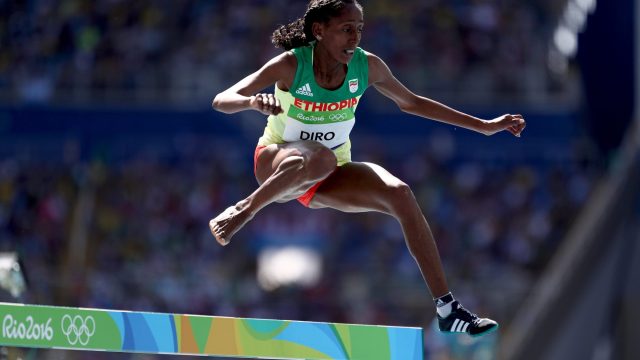 The steeplechase is one of the hardest track events out there. Not only are you running as fast as you can, but you have to jump over hurdles AND a water pit before you reach the finish line. 
And Ethiopian runner Etenesh Diro completed the race with an added challenge…she was missing a shoe!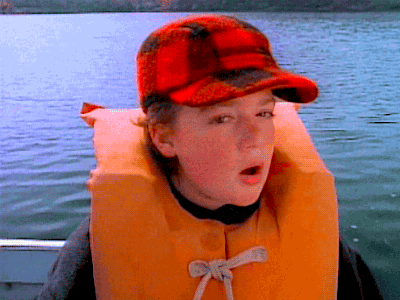 With nearly three laps to go, she collided with a few other runners and fell. The fall caused the bottom spikes to come off her shoe. But, instead of giving up, she took off the shoe completely and completed the race barefoot!
And despite the huge setback, she still managed to finish in 7th place. Though the placement was not enough to advance her to the next round, she and runners Sara Treacy and Aisha Praught — who were also affected by the collision — successfully petitioned to run in the finals. YOU GO GIRL!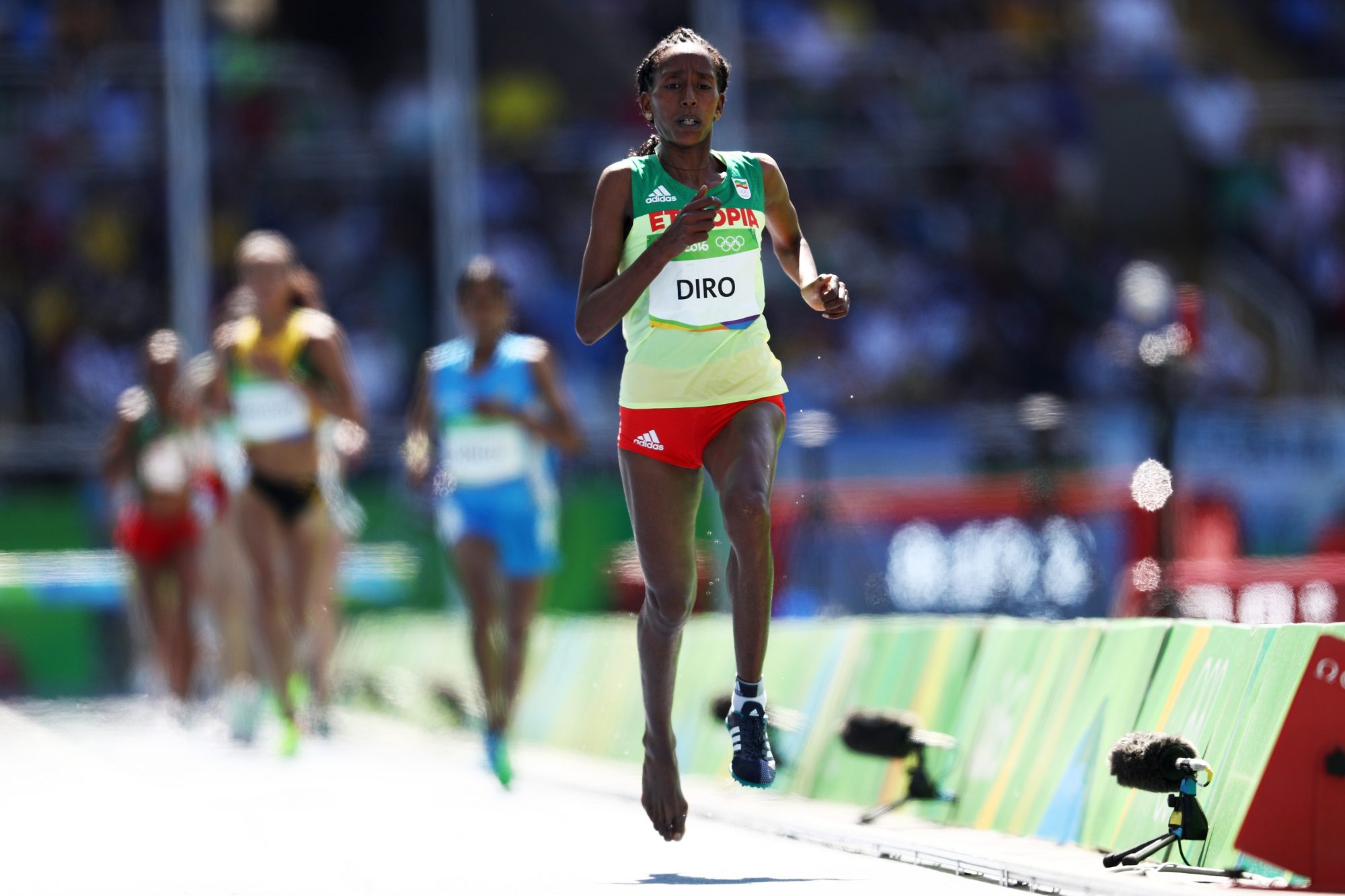 We can't even imagine what must have been going through Diro's mind in the seconds following the collision when she realized she was suddenly at a huge disadvantage, and we're sure a lot of people might have been tempted to throw in the towel right then and there. We guess that's what separates a true Olympian from the rest of us.
And if you want to see how Diro fares in the finals, tune in tonight. We're seriously rooting for you Etenesh!