Essie's new Wild Nudes nail polish collection is a different take on spring colors
Essie's new Wild Nudes polish collection is a fresh take on spring colors!
The prolific polish brand really knows its way around a nude. Their latest collection is a decidedly different take on the traditional. We love a good summer bright, like Essie's Spring 2017 California-inspired collection, but sometimes it's good to switch it up.
The collection includes the usual skin tone shades like beige and brown, but they've branched out on the concept of nude by including subdued shades of grey, purple, and green. Those are certainly nudes for certain species of animals and aliens!
Not your typical nudes.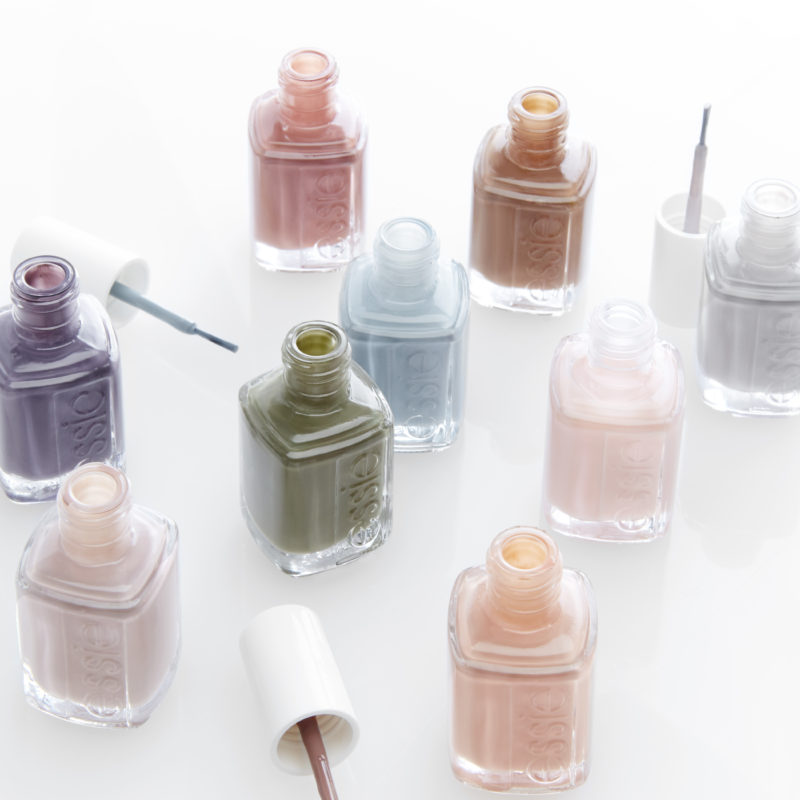 Undertones and washes of white, grey, and black bring dimension and subtlety to the shades. Conceptual, rather than literal nude. Proving once again that any color can be neutral if it sets its mind to it! (Check out Essie's ballet-inspired collection for some pretty pastel nudes.)
The cheeky (get it, like butt cheeks? Sorry.) polish names, in trademark sassy Essie style, all play on the topic of nakedness. Clothing Optional, Skinny Dip, and Bare With Me.
The iconic lacquer slangers clearly had fun with this one!
The lighter shades in the collection are subdued with undertones of grey and black.
Warm reddish browns and a purple add some smoldering depth.
Grey, blue, and green are subdued and nude in a more conceptual way.
Buy the Essie Wild Nudes collection when it drops in May. Bottles retail for $9, each at major retailers, fine salons, and online.