Erika Jayne talks to us about working with Too Faced on her Pretty Mess makeup collection
If you've ever found yourself watching Real Housewives of Beverly Hills, daydreaming about trying a makeup look audacious enough for Erika Girardi's many glamorous ensembles, then you are far from alone. Ever since Girardi—more affectionately known by her pop star moniker Erika Jayne—first graced the screen, she has been inspiring her fellow Housewives and fans to release their inner Pretty Mess.
Since Erika has a glam squad to follow her around 24/7 and make sure her hair and lip game is on point, she's had a lot of time to figure out what she prefers in a product. And now, she has brought that knowledge to her very own Pretty Mess makeup collaboration with Too Faced cosmetics.
https://www.instagram.com/p/Bti5xkrA3hV
Erika first met the Too Faced co-founder and chief creative officer Jerrod Blandino when they worked on the Better Than Sex mascara campaign together, and they quickly developed a close friendship. Their connection, combined with Erika's love of makeup and performance naturally dove-tailed into the pair developing Pretty Mess.
https://www.instagram.com/p/BtqmI3Yg6uu
For Erika, creating her own makeup line felt like a natural next step in her booming career.
Erika told HelloGiggles:
"After many years of wearing makeup on stage and on television, it was now time to create my own. I took my favorite products down to the Too Faced headquarters and sat with Jerrod, and explained to him what I liked most about each product and how we could achieve the perfect lips and eyes all in one."
https://www.instagram.com/p/BtrBeu2gxOk
The collection itself feels plucked straight off of Erika's vanity; each of the products are labeled with pun-infused sexual double entendres and the packaging screams glam. There are six full-sized products to lust over, including the standout 12-shade Pretty Mess eyeshadow palette, a body shimmer, a highlighter, two color and gloss lip kits, and Erika's very own lip plumper to maximize your pout.
https://www.instagram.com/p/BszOBotgdVR
In order to get a true feel for the collection, we figured you should peep the individual goodies up close and personal. That way, you'll know whether you're going to fall in love with one product or you need to empty out your date night money and haul the entire collection.
1Pat The Puss Body Powder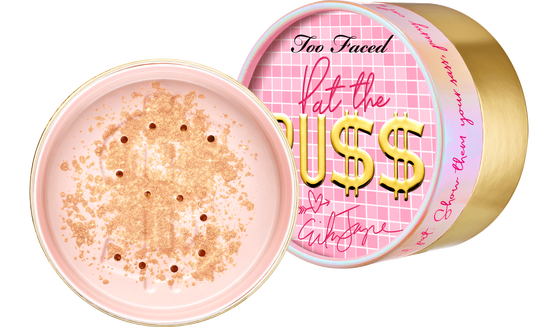 This body powder will make you glimmer underneath the blacklight while you are channeling your own personal pretty mess, and the explicit name fittingly comes straight from Erika's signature dance move.
2How Many F*cks Do I Give Highlighter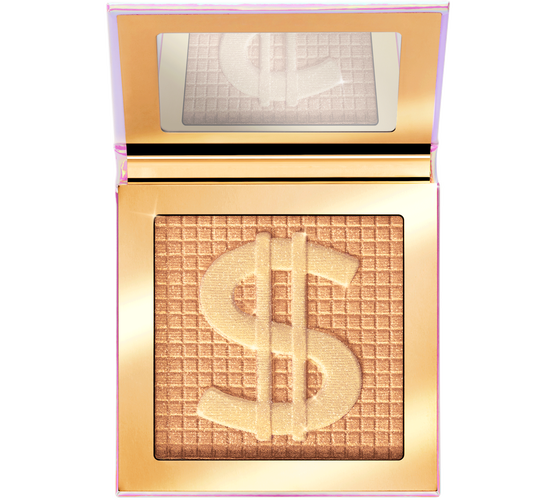 This creamy, strobed golden highlighter will make you feel ready to update your glamour shots, or even just feel cute while you're picking up groceries. The dollar sign packaging and brassy title completely channel Erika's XXpen$ive lifestyle.
3Painkillr Pink Lip Injection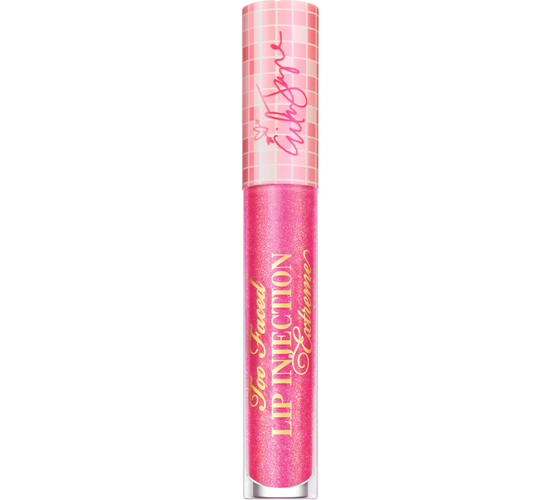 Erika updated the classic Too Faced Lip Injection plumper with her own ostentatious splash of sparkly painkiller pink color. Only the brave can pucker up to this.
4DSL Lip Kit
In case you were wondering, the DSL lip kit does in fact stand for the sexual meaning you first thought of. You'll be able to turn heads and raise eyebrows after you apply the Club Queen Fuschia lip liner and give yourself a top coat of Dramatic Prismatic lip gloss.
5Polite Lips Lip Kit
This lips duo is here for you when you're not feeling naughty enough to channel the DSL look. This set includes the flirty Housewife Pink lip liner and the Polite and Pretty lip gloss to get you ready for your next lunch date.
6The Pressy Mess Eyeshadow Palette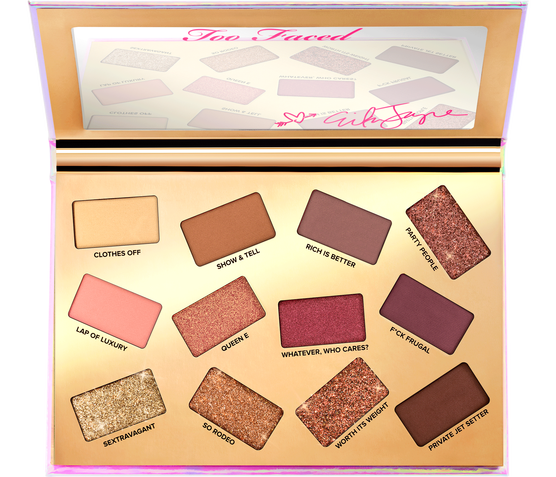 Last but not least, the namesake of the collection, the Pretty Mess eyeshadow palette features 12 equally gaudy shades to gussy you up for your night out on the town. Whether you're feeling like a nude Clothes Off shade, a golden Sextravagant, or a wine-colored Whatever, Who Cares, this palette has got all your party bases covered.
As Erika herself told HelloGiggles, "The Pretty Mess Collection was created for the fun, fearless, and fabullous. Others need not apply."