Doctors are tweeting about gun control again after the Chicago hospital shooting, and everyone should read this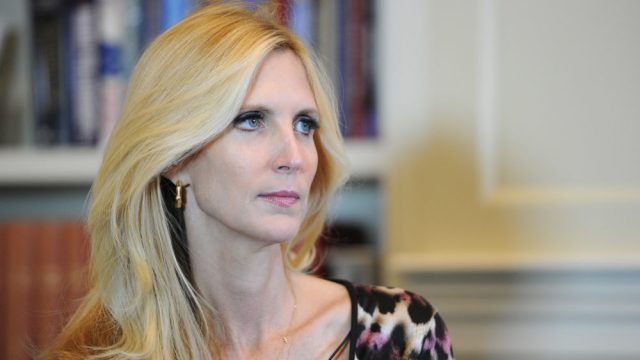 There have been countless (and sadly familiar) calls for gun control after both the Pittsburgh synagogue and Thousand Oaks mass shootings in late October and November, respectively. Following these events, people who work in emergency rooms have been adding their voices to the chorus. And when conservative pundit Ann Coulter criticized medical professionals for speaking out, one ER doctor told her to "GTFO [of] our lane"—and it's going viral.
On October 30th, the American College of Physicians expressed its support for gun control reform, recommending a "public health approach to firearms-related violence." It didn't take long for the NRA to respond, and mere hours before the Thousand Oaks shooting, the organization tweeted that someone should tell doctors to "stay in their lane," according to NPR.
Physicians responded to the NRA's tweet with outrage, with one doctor tweeting, "Do you have any idea how many bullets I pull out of corpses weekly?" The tweet prompted Coulter to get involved, issuing her own attack on doctors calling for gun control.
"Emergency room doctors pull cue balls, vines & gummy bears out of human orifices every week," Coulter tweeted. "That doesn't make them experts on pool, horticulture or chewy candy."
But Rick Pescatore, who works as the director of emergency medicine research for the Crozer-Keystone Health System in Chester, Pennsylvania, wasted no time in clapping back.
"I'm an ER doc. If you add up every gummy bear, cue ball, or copy of your sh*tty books I've pulled out of orifices, it doesn't even approach the number of moms I've had to tell their kids are dead from guns," he replied. "Stick w/the xenophobia+racism you're so good at and GTFO our lane."
false
As of the morning of November 12th, Pescatore's tweet has racked up more than 600,000 likes and more than 150,000 retweets. But he was only the latest to speak out in defense of doctors expressing their opinion. After the NRA's comment, the hashtag #ThisisMyLane spread among medical professionals, who shared their experiences treating gun wounds.
Warning: the following tweets describe violence and may be disturbing to some readers.
false
And after the November 19th Chicago hospital shooting—in which three innocent people plus the shooter—lost their lives, doctors are once again calling for concrete action on gun violence.
false
According to The Washington Post, a 2017 study in the journal Health Affairs found that the U.S. spends $2.8 billion every year on gun-related injuries. Basically, it's pretty clear that ER doctors are in their lanes when discussing gun control, and it's time our government listens.