Take a deep breath: This is the ENTIRE Selena collection from MAC Cosmetics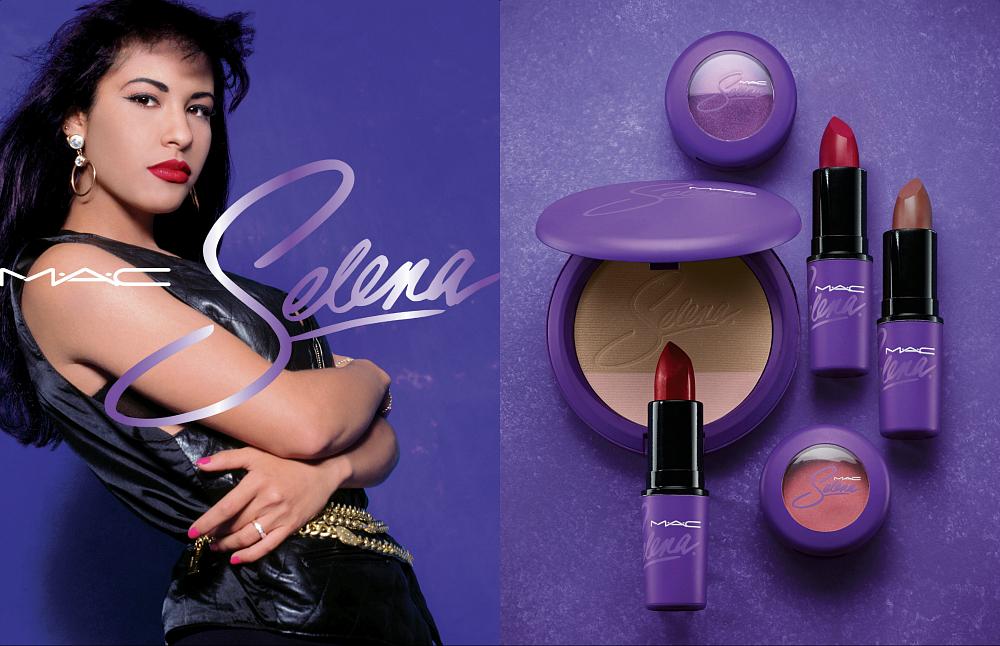 Selena fans, please get your bedazzled bras ready. MAC Cosmetics just released official images of the Selena Quintanilla-inspired line and now we are a MILLION more times excited than when we first heard the news that the passionate fan-driven makeup campaign was successful. Soon we'll all be painting our lips in Selena's signature red as we shake our booties to "Bidi Bidi Bom Bom."
Selena's sister, Suzette Quintanilla, has been heavily involved in the collection's process and revealed sneak peeks of the line on the brand's Snapchat back in May. "I wanted the colours to be about her personally, what she wore on and offstage," Suzette said in a press statement at the time.
"She has been gone for 21 years already, and for this collaboration to happen, it's pretty much incredible. It just shows the love her fan base has even though she's gone; that her music still lives on and her legacy has grown tremendously since she's passed. It's a great honour to have M·A·C collaborate with Selena's name and her fans — FOR her fans.
And now…the goods, starting with lips!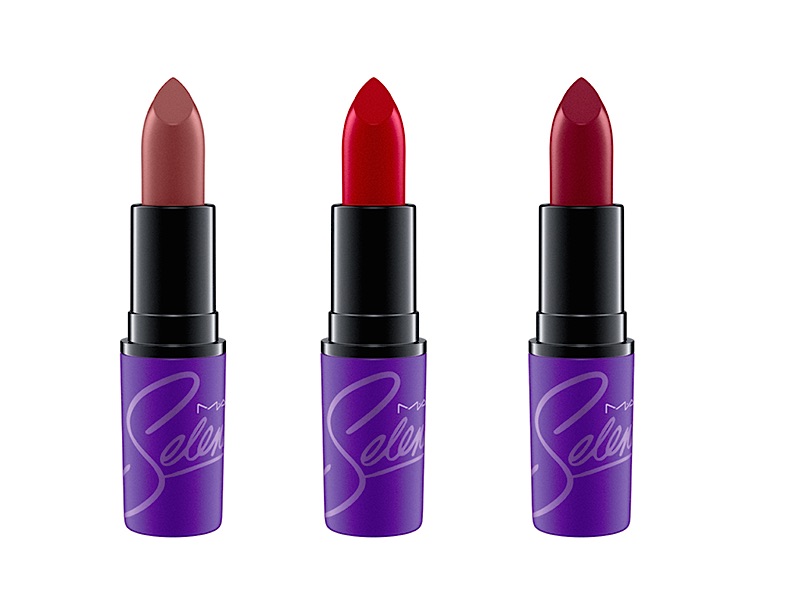 For lipstick, we have three shades — Amor Prohibido, a pinkish, neutral brown; Como La Flor, a lush cherry red (which is based on her favorite shade, the now discontinued Brick by Chanel); and Dreaming of You, a deep matte wine. Those will go for $18 each.
But gloss lovers, don't fret.
There's Bidi Bidi Bom Bom, a precious bubblegum pink with shimmery silver pearl. That one is going to cost $17 and is an online exclusive.
The eyeshadow: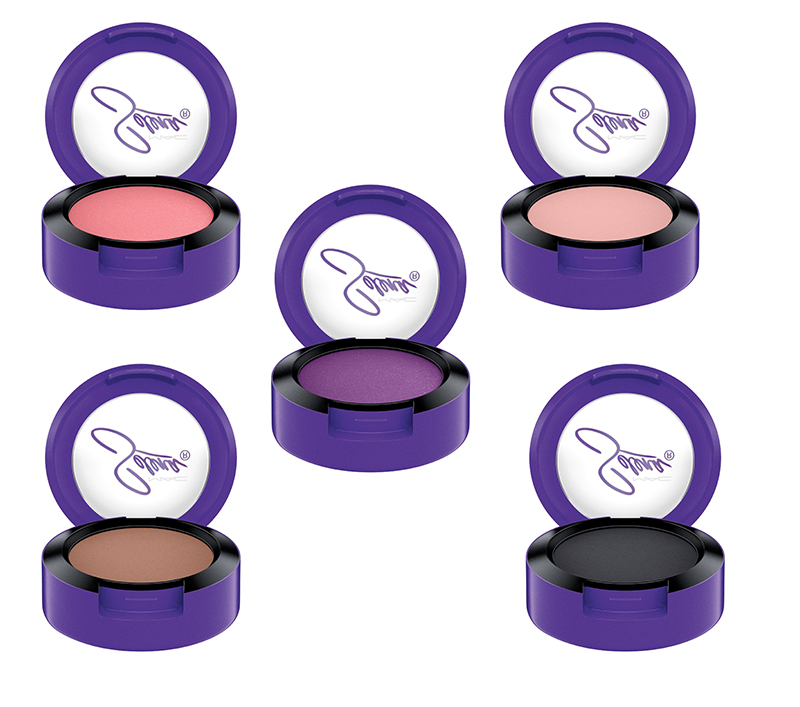 The eyeshadow, which goes for $17, comes in five stunning colors: There's Fotos Y Recuerdos, a nice warm pink; Missing My Baby, a pinkish nude beige; No Me Queda Mas, a warm brown; Is It The Beat, a deep black; and finally, Selena, a rich violet color.
Other things to pretty up your ojos: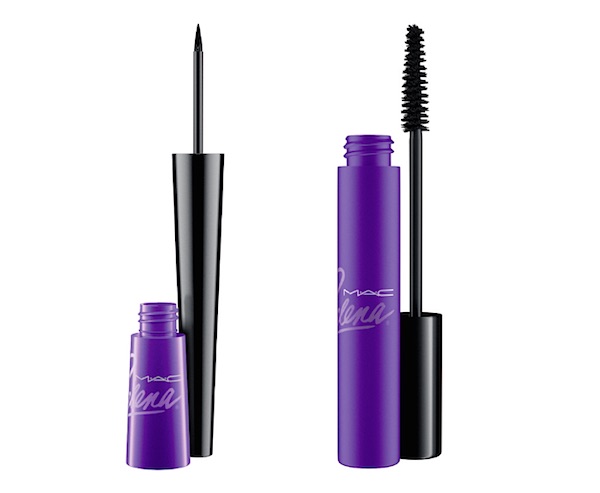 MAC's classic Boot Black liquid eyeliner also gets the Selena-branded treatment, at $21, as well as their Opulash Mascara, which will go for $18.
And for your cheeks: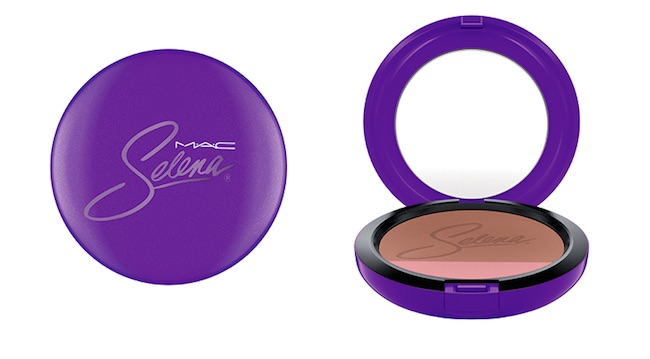 Techno Cumbia, which goes for $29, will contain two options: Ven Conmigo, a beige pink, and Blunt, a muted golden brown.
You'll also be able to pick up this Selena brush for $35!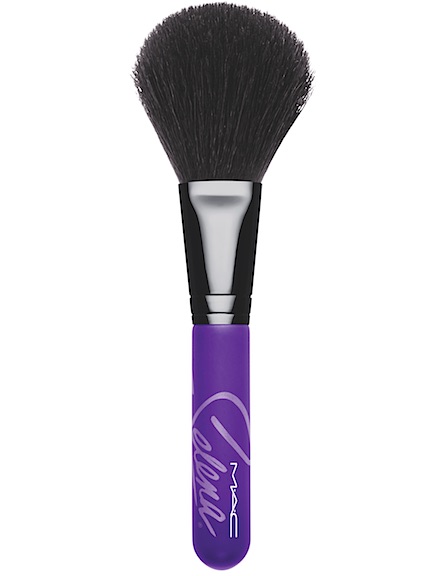 Fans and bloggers were surprised to receive the full collection, complete with Selena's favorite flower — white roses!
How GORGE is this?!
https://www.instagram.com/p/BKWNQQWBqLb
Suzette also invited fans to the MAC Global Premiere launch party, which will be in Corpus Christi, Texas on September 30th. Hi, can we get a last-minute plane trip?!
So, grab your phone immediately and set your alert for October 1st, when the collection launches online. If you'd rather brave the shops and see the collection in person first, it will be available in-store October 6th through November 17th.