"Supernatural's" Jensen Ackles wishes his wife a happy birthday, we melt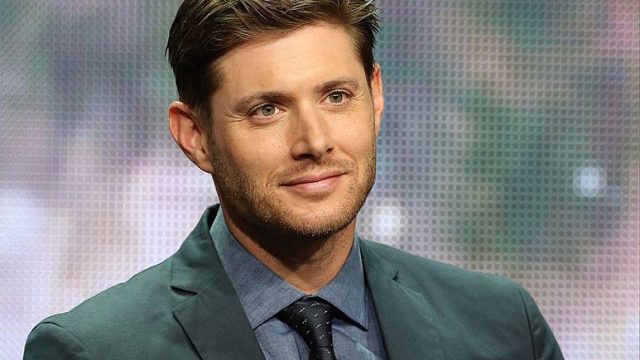 Jensen Ackles keeps impressing us with his ability to be an incredible dad, and now he's impressing us even more with his love for his wife. Over the last few months, Jensen has been posting pictures of his newborn twins, as well of his adorable three-year-old daughter. Because he's clearly a doting dad and just can't get enough of his kiddos.
But the Supernatural star shifted his attention to his lovely wife Danneel Ackles on Monday in honor of her birthday. He posted a gorgeous shot of Danneel petting a horse and added the sweetest caption.
"I know we celebrated all weekend but I just had to throw out one last #happybirthday to my best friend on the planet. I love you, D," he wrote.
We're not sure how the family celebrated her birthday, which was on Saturday, but we do know that they made a special birthday cake for a very special little boy who happens to share a birthday weekend with Danneel.
Jensen's Supernatural co-star Jared Padalecki's son Thomas turned five on Sunday, and it's clear the families are adorably close.
Danneel posted a shot of Jensen and their daughter Justice making a cake for Thomas. She wrote,
"Happy Birthday to our best bud Thomas Padalecki. We love you soooo much!!!!
#sharingcake ??? ❤❤❤❤❤."
We're not sure if it's the frosting, the colorful sprinkles or the fun candles, but that cake looks amazingly delicious.
We hope both Danneel and Thomas had a great time celebrating their birthdays and ate lots and lots of cake.