Why you should care about changes to the Endangered Species Act—and what you can do to help the animals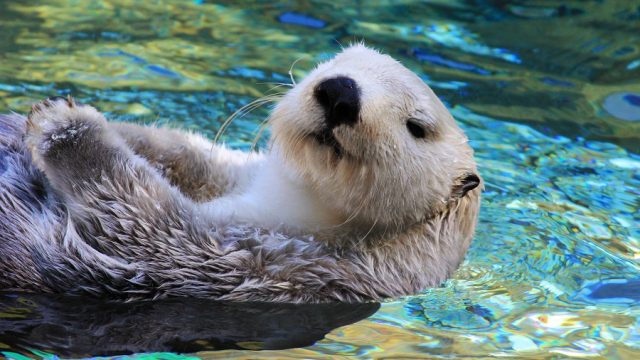 If like us, you grew up watching nature documentaries and the adventures of animal conservationists like Steve Irwin and Jeff Corwin on Saturday mornings, you know about the Endangered Species Act. But for everyone else, let's break down what it does and why everyone's talking about it right now.
Since the law was introduced in 1973, it has been a key piece in protecting endangered species and bringing them back from the brink of extinction. It uses regulations as a tool for protecting wildlife, fish, and even plant species. Some of its most popular success stories include manatees, which were downgraded from "endangered" to "threatened" in 2017; grizzly bears, which have made a huge recovery, according to Yellowstone National Park; and America's own national emblem, bald eagles, which many consider the greatest success story of all.
Each one is a hard-earned victory in a world that is being decimated by habitat loss, overrun by plastic, and living under the looming threat of climate change. But it looks like that is all about to change after the Trump administration recently unveiled its revisions to law.
The White House says that the changes will increase effectiveness and transparency, but science experts believe it will ultimately limit the Endangered Species Act's reach. Here's how.
One of the largest differences is that, for the first time, climate change will not be a factor when deciding protection status. This comes as little surprise considering the Trump administration has made its stance on climate change woefully clear, but it eliminates a crucial aspect toward understanding and assisting animals that are in danger.
Also for the first time, economic impact will play a role in determining whether to protect habitats or classify a species as endangered. Regulators will be allowed to "conduct economic assessments—for instance, estimating lost revenue from a prohibition on logging in a critical habitat," according to The New York Times. This could damage years of conservationist effort, since one of the Endangered Species Act's most powerful tools has been preserving habitats for endangered or threatened species, allowing them to recover.
Despite this harsh blow, states are already acting against the changes. Since the official statement about gutting the Act both Massachusetts and California have vowed to sue the administration.
There are plenty of ways you can help show your support for the environment and the countless species that call this planet home. If you don't know where to start, here are some ideas.
1Learn about the endangered wildlife in your area.
Elephants, tigers, snow leopards, rhinos—these popular animals are often what come to mind first when you think of endangered species. They are more well-known and exotic and often far away. But a mussel or insect is just as likely to be endangered or threatened, and it's equally important to the ecosystem.
There are plenty of plants and animals that are at risk in your own neighborhood. Look for a running list of endangered species on your state's governmental resource page. Just learning about the native plants and animals can help us be more mindful of how our everyday lives might impact them.
2Contact your local representatives.
Your government officials are elected to champion the needs of your community, and this includes environmental practices. So, take the time to contact them and make your opinions known. You can find contact information for your state representatives here and your state senators here.
When election time rolls around be mindful of the candidates' stances on the environment and whether they align with yours. You can also organize to start a phone bank or to start petitions in your area to send to your officials.
3Donate to causes protecting the endangered species.
If you can, even a small donation can help in the fight to protect endangered species. The Center for Biological Diversity and Earth Justice are looking for donations to help their legal fights against the Trump administration's changes. You can also support any of these organizations, among many, many others:
4Volunteer to protect your local wildlife.
Nature reservations, parks, beaches and other local, public places are often overlooked and in need of help with upkeep. This can be anything from picking up trash in the area, educating visitors about the wildlife, or supporting local projects rehabilitating projects. The Nature Conservancy has a good list of local volunteer opportunities by state.
5Grow native plants in your garden and avoid invasive species.
It only makes sense that native species depend on native food sources. So why not help support the population by planting what they'd find in their habitat? This can be anything from growing flowers that are known to attract local pollinators to providing shelter for native species. A lot of the time an exotic plant has a native alternative. Another bonus is that pollinators naturally help your garden and plants thrive.
It may seem overwhelming, but there are ways to help. It is important to remember that humans aren't above the ecosystem we live in. Taking care of the planet and the creatures that live on it are crucial in making sure the world is livable for years to come.