These Enchilada Zucchini Boats are setting sail straight for our stomachs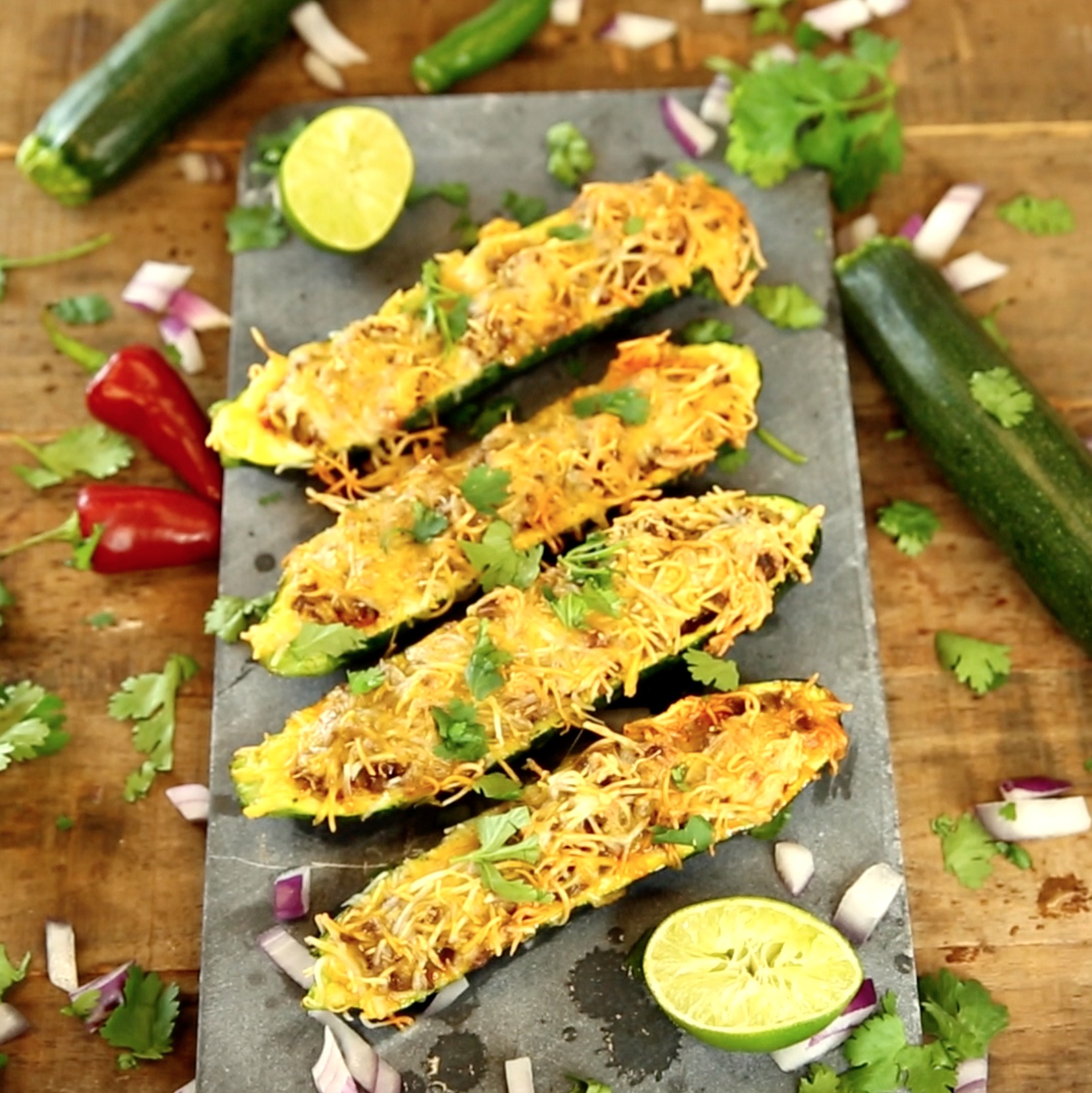 In the event of an emergency dinner party or potluck, all seasoned sailors should have a veggie recipe on deck, especially one that can be easily assembled if you're already three sheets to the wind. And since everyone knows the best way to consume your daily dose of greens is to top it with meat and cheese, this Mexican favorite subs the tortilla with hollowed-out zucchinis, creating perfect little veggie vessels overflowing with flavor. It's bad luck not to name a boat, so we suggest The Tasty Tanker or The S.S. Sau-sea to get you started.
[tempo-video id="5085733457001″ account="4607804089001″]
Enchilada Zucchini Boats
Ingredients:
1 tsp olive oil
1/2 chopped onion
1 lbs ground beef
3 chopped serrano peppers
1/2 chopped tomato
1 can enchilada sauce
Colby jack cheese
Recipe:
Add onions to pan with oil and sauté over medium heat until translucent, about 4 minutes. Add ground beef, peppers and tomatoes and cook until beef is browned. Add enchilada sauce and reduce heat to low. Allow to simmer for 45 minutes.
Preheat oven to 400 degrees.
Cut zucchinis in half and scoop out insides with a teaspoon. Place in a oven-safe pan and fill with enchilada mix. Sprinkle with cheese, and then bake for about 8 minutes or until cheese is fully melted and beginning to brown.
You might want to make two batches, these are sure to disappear FAST!