The "Enchanted" sequel is finally officially happening and we couldn't be more excited
Ever since we first saw Disney's Enchanted we were so desperate for a sequel it hurt. We loved the way that the original poked fun at the tropes of Disney princesses and classic fairytales, and it was something different that we just totally enjoyed.
That's why last year we were SO psyched to learn that after so many years, Disney had finally confirmed a sequel to the film. However, following the announcement of Disenchanted (what a title), things went mysteriously quiet.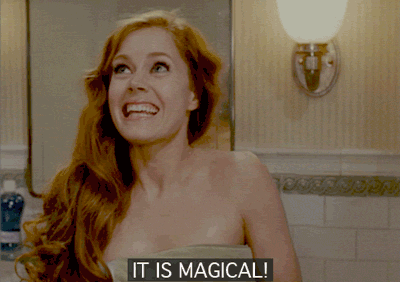 For those of you that don't know, the original Enchanted movie stars Amy Adams as Giselle, a Disney princess who is about to marry her Prince Charming, Edward (played by James Marsden). In a nasty twist of fate, Giselle finds herself transported to the real world after being pushed down a well by an evil Queen, where she meets Patrick Dempsey's character, Robert.
The film is complete with musical numbers, cute little animals, romance, and an ultimate battle between good and evil (everything you'd expect from a Disney film, tbh). The important part is that it takes place in our real world. It's a lovely film that's really positive, which is totally something we get behind.
https://www.youtube.com/watch?v=xRYU4cqUAUs?feature=oembed
Therefore, we are SO stoked to hear that the Enchanted sequel, Disenchanted, is *finally* going to happen.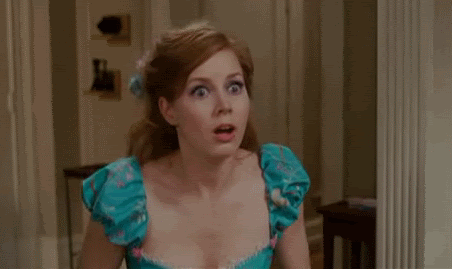 As Variety reports (via Teen Vogue), the film has now found a director in the shape of Adam Shankman, who has previously worked on films such as Hairspray!, as well as Disney films The Pacifier Bringing the House Down, and Bedtime Stories. 
Apparently the sequel will be set ten years after Enchanted and will see Amy Adams reprise the role of Giselle as she questions the implications of her IRL happily ever after and accidentally causes things to go a bit pear shaped both in the real world and her home animated world of Andalasia.
We don't know much more than this about the film, but we totally hope that it still has the working title of Disenchanted because WHAT A TITLE. Similarly, we hope some of our fave characters return, and that the songs are just as catchy as the ones in the original.
According to The Wrap, Disney wants to start production on the film before the summer of 2017, so we could realistically could be getting the film before the end of next year! SO. EXCITING.