Emmy Rossum was subjected to anti-semitic abuse on Twitter and it's not okay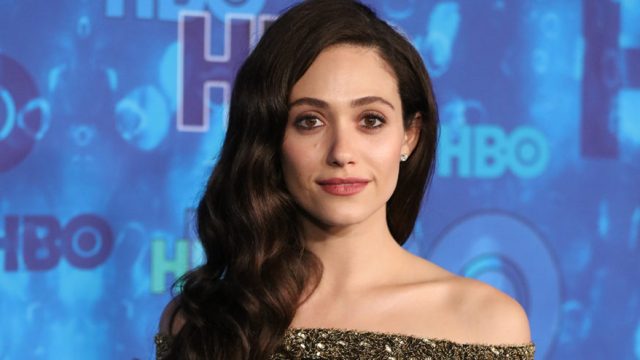 Ever since Donald Trump's presidential win, there has been a rise in people using his victory as an excuse to insight hate both in the real world and online. Drawing attention to another incident is actor Emmy Rossum, who was subjected to anti-semitic attacks on Twitter.
The Shameless star, who has also starred in films like Beautiful Creatures and The Phantom of the Opera, opened up about how she suffered anti-semitic rhetoric after expressing her disappointment at Trump's victory last week. Rossum, who identifies as Jewish, is engaged to an Arab-American, Mr. Robot writer, Sam Esmail, and had, during the election, come out in support of Hillary Clinton.
https://twitter.com/udfredirect/status/797682851382755328
Sharing a screen shot of the tweet she was sent on Twitter, Rossum declared that it was "not okay".
https://twitter.com/udfredirect/status/797958368593903616
The picture sent to her seems to allude to concentration camps and the Holocaust, the genocide that killed over 6 million Jewish people during the Second World War.
"No matter WHO you voted for, I don't care, THIS is not okay. 'You will be seeing a train shortly,'" Rossum wrote, quoting the tweet.
The actor then encouraged Twitter users to hunt out the other hateful things the user had said.
https://twitter.com/udfredirect/status/797953469617475584
It appears that the user has since had their account deactivated.
People on Twitter quickly came out in support of the 30-year-old star.
https://twitter.com/udfredirect/status/797800071479889920
false
https://twitter.com/udfredirect/status/797683175132696576
false
Luckily, Emmy was able to rise above the hate she was receiving.
https://twitter.com/udfredirect/status/797959477618089984
"This doesn't scare me. It doesn't cause me nightmares. I find it sad to recognize that this kind of vicious underbelly was there all along," she wrote.
Upsettingly, Rossum's account comes after reports of a huge increase in hate crimes across America since Wednesday's election results, with the Southern Poverty Law Center stating that they had received over 200 complaints of hate crimes since that date.
"Since the election, we've seen a big uptick in incidents of vandalism, threats, intimidation spurred by the rhetoric surrounding Mr. Trump's election, Richard Cohen, president of the Southern Poverty Law Center told USA Today. "The white supremacists out there are celebrating his victory and many are feeling their oats.
Similarly, the FBI has recently shared a report that details that hate crimes against minorities increased last year, with a 67% increase in those targeting Muslims.
Thankfully, Emmy Rossum is okay and she's been able to rise above the abuse she's been subjected to. We're so proud of her for exposing the bigotry and it will hopefully encourage others to speak out against hate.