Emmy Rossum opened up about when she knew it was time to fight for equal pay on the set of "Shameless"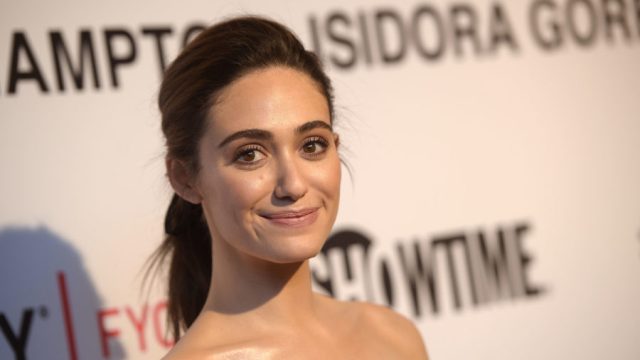 At Day 2 of the 2017 Vulture Festival, Shameless actress Emmy Rossum joined costar William H. Macy and Shameless producer Nancy Pimental onstage to discuss all things Shameless, on and off the screen. One of the most interesting topics brought up during the panel discussion was Rossum's fight for equal pay.
Rossum told the moderator that when the show started, the pay gap made sense. She had never done TV before, whereas Macy was an Oscar nominated actor. To her, based on their unequal experience, the unequal pay was understandable.
"And then," Rossum said, "as the time went on, the leadership role started to feel somewhat shared."
https://www.instagram.com/p/BUXnraKAXor
As the seasons went on, Rossum went on to direct episodes and her status on set began to equal Macy's. That's when she realized something had to change. Rossum continued,
"And I suppose I just felt that I love the show, I love everyone in it, I want to keep doing it, but I just wanted it to feel right."
https://www.instagram.com/p/BR_0QbbAZik
Throughout her fight, Rossum noted that Macy was by her side and always there to support her.
"It's a no-brainer," Macy added. "It's something the country's got to fix. You get there earlier, you work harder than anybody else. It was a silly discussion really."
Macy said that when one looks at Shameless and asks who the center of the show is, it's Fiona. She's the one who is literally holding everything together.
This is a huge step for women in television, and Rossum serves as an inspiration for so many women who may be afraid to speak up and ask for what they deserve.