It's official: Emmy Rossum got married!
We're thrilled to report that Shameless actress Emmy Rossum has married fiancé Sam Esmail this weekend in a surprise ceremony! The couple was spotted leaving the east 55th street Conservative Synagogue in New York City on Sunday, with Rossum in a gorgeous white Carolina Herrera gown and veil and Esmail in a black suit and tie.
According to People.com, guests included the likes of Robert Downey Jr., William H. Macy; Mr. Robot stars Rami Malek, Christian Slater, and Charly Chaikin, and Hilary Swank.
The pair announced their engagement in August of 2015, with Rossum explaining that it happened under rather…unconventional circumstances.
"I happened to be in the bathtub when it happened," she explained. "And then I realized that it was happening. And then I got out of the bathtub because I didn't want the story to be that I was in the bathtub when it was happening. And then I got cold as it was still going on, got back in the bathtub. It was a comedy of errors, but it all worked out."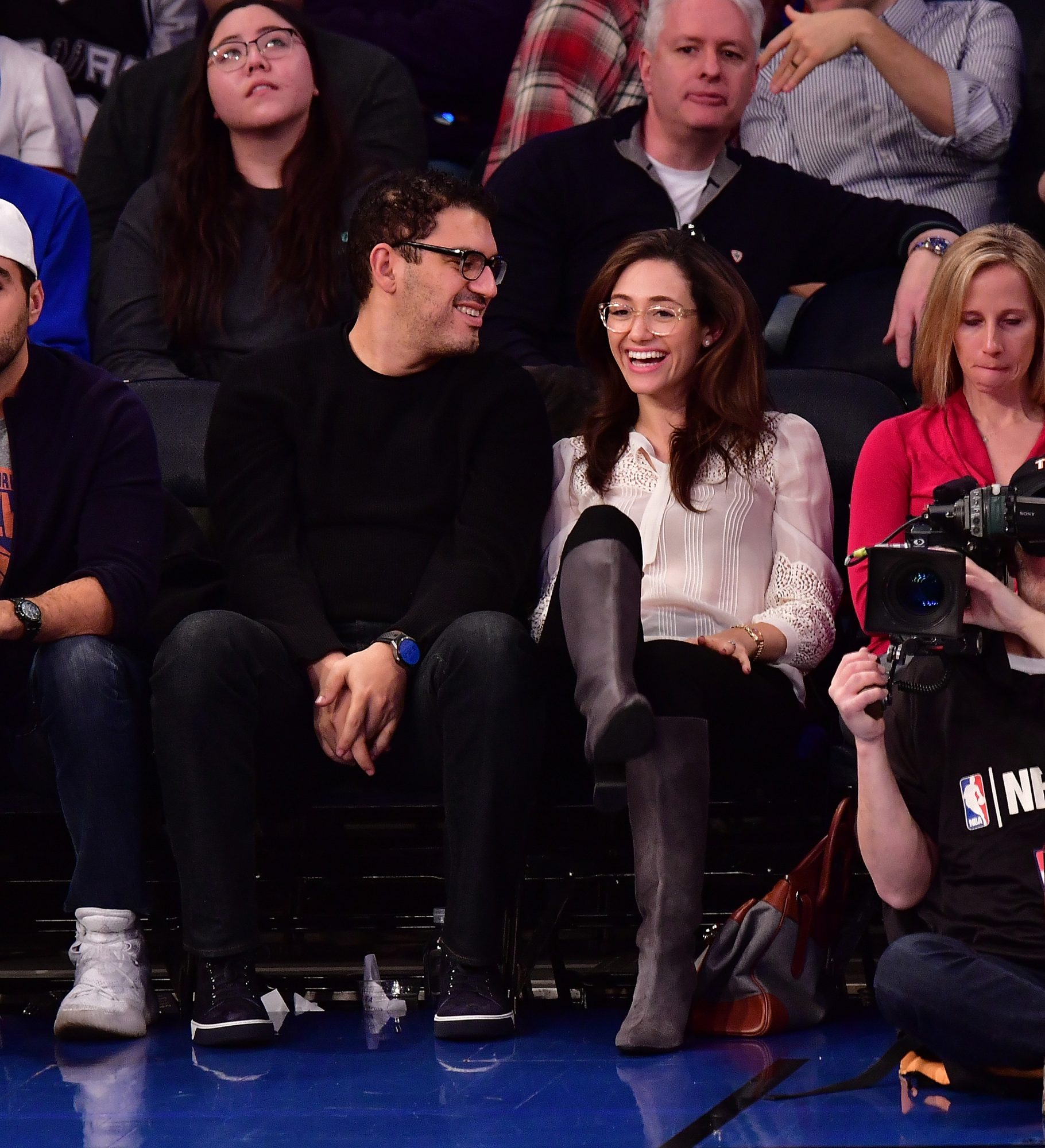 Rossum also expressed her lowkey attitude about her wedding plans, telling E! News in an interview that, "I don't really care what the dress looks like. I don't really care what the plates look like. I don't really care what the invitation looks like. The only thing that's really important to me is that we get married and there's some kind of party."
GIRL, WE GET IT!
As for the ring? Rossum told People.com that it was vintage, circa 1920s-era France. "I like that it's old and I like to imagine who wore it before me and the life that they had," she said. "I don't know the story behind it, but it's from 1920 in Paris, so I like that I've inherited someone's story, and I hope that it's a good one."
While we don't yet know anything about the actual party, we're willing to bet it was pretty magical. Everything about Rossum and Esmail's plans seemed to have been pretty lowkey and centered on the most important part of any wedding — their love.
Huge congrats, guys! Now, if you could send some photos our way…