Here's where to buy Emma Watson's bustier, a summer goth staple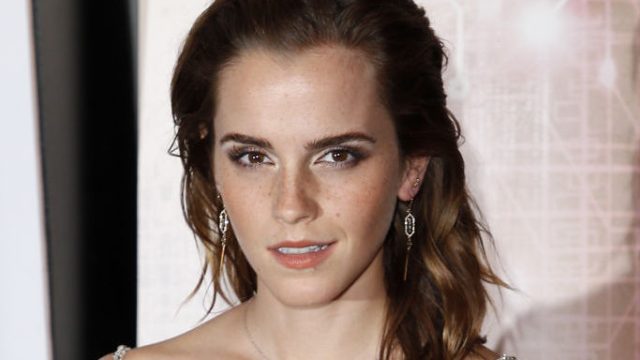 Suns out, bums out, right? Well, maybe not so much for those of us who are into the #summergoth aesthetic. While we appreciate the warmer climate, we also appreciate wearing our favorite black pieces year-round, which is why we're always on the hunt for sunny weather staples in the hue. As for the latest celebrity to inspire our sartorial black thumb, it's Emma Watson — and her black bustier, which we want to wear all season.
Emma showed off the cruelty-free outfit on her Instagram for The Press Tour, proving that you can be an eco-conscious and stylish darkling all summer.
While we love the gray trousers Emma wore, complete with a slight flare and small pull ring, what we're really here for is this off-the-shoulder top. Made by L.A.-based brand BreeLayne, the piece features a solid black tube top with off-the-shoulder, full-length sleeves in the airiest silk chiffon. According to the Instagram,
"[The] top is @breelayneofficial and made in downtown LA by local artisans from mesh and lined in silk. Both materials were leftovers discarded by other designers, and were bought to recycle and repurpose in new garments. For every item sold, a tree is planted."
So not only does Emma look like a macabre princess, she's also a cruelty-free one at that. Which is the only sort of royalty to be, right?
If you're inspired to buy one of Emma's tops yourself, we got you covered. And if you're looking for something that's not quite as expensive, we also have you covered. Read on for our dark queen favorites.
BreeLayne "Marcela Bustier"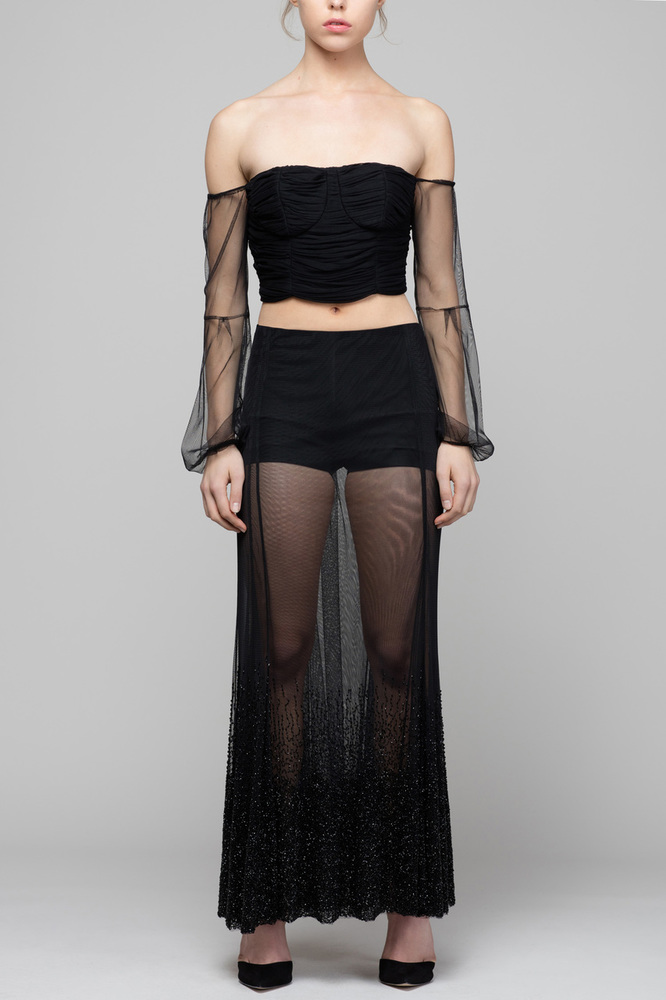 Buy here for $495. 
SheIn "Off The Shoulder Dip Hem Frill Blouse"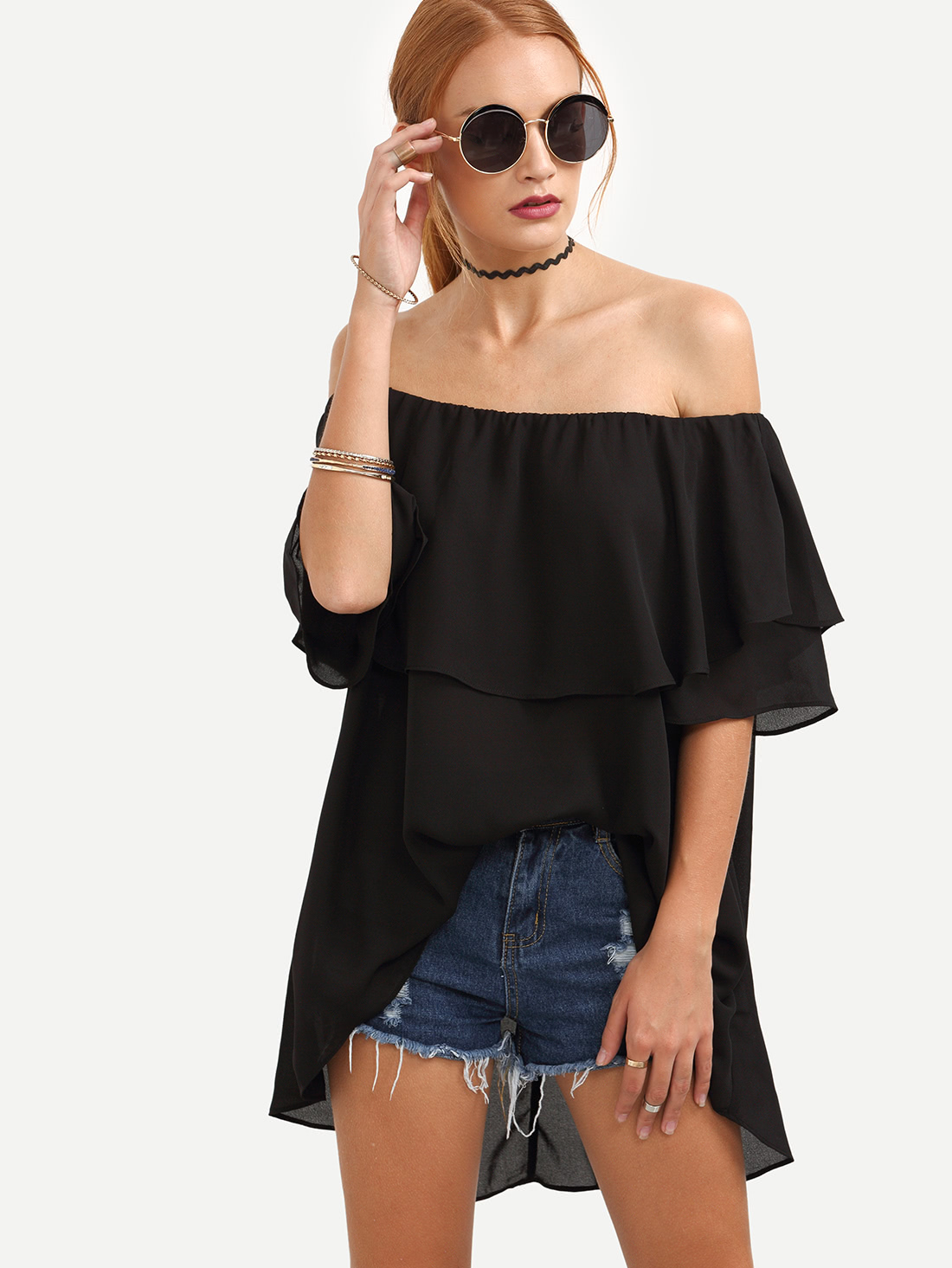 Buy here for $12. 
Neiman Marcus Last Call "Mateo Off-the-Shoulder Top, Black"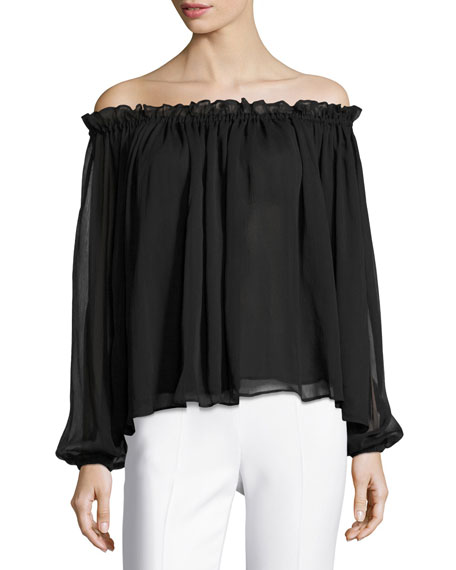 Buy here for $47.50. 
Macy's Alex Evenings "Chiffon Cover Up"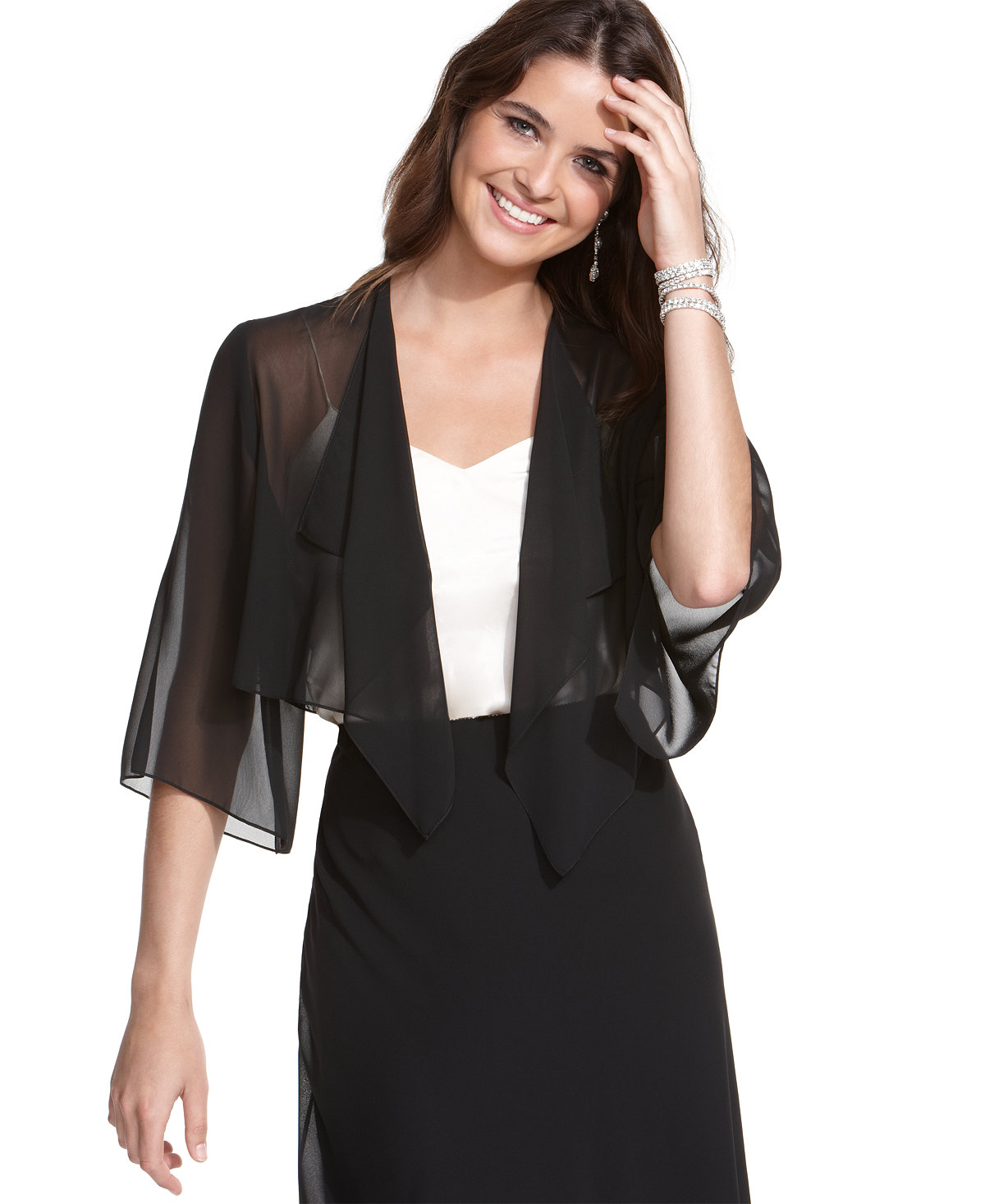 Buy here for $49. 
After all, black goes with everything, right?