Emma Watson's latest book club pick is totally approved by the feminist bookstore in "Portlandia"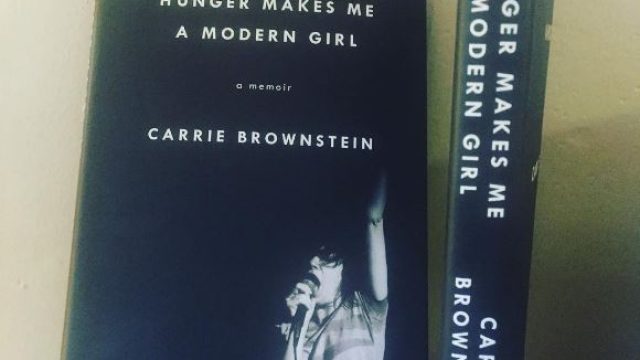 We're obsessed with Emma Watson's amazing feminist book club on GoodReads, which is called Our Shared Shelf, and we eagerly await her picks each month. Last month she had us reading Persepolis, an awesome graphic novel by Marjane Satrapi inspired by the author's life coming of age in Iran. We loved it (of course, we love everything Emma-approved!), and could hardly wait for her to reveal the next book. The wait is finally over. Drumroll please…
The Our Shared Shelf book club pick for July and August, which Emma just announced, is Hunger Makes Me a Modern Girl by Carrie Brownstein, musician and co-creator of Portlandia. The book describes Brownstein's experiences in the rock band Sleater-Kinney, dealing with sexism in the music industry and pushing up against the powers that be.
We can't wait to get lost in Carrie's life story and learn more about one of our favorite actress/musicians.
On a side note, how much would you love to see Emma make a cameo on Portlandia where she holds a feminist book club meeting at the feminist bookstore? We'll keep our fingers crossed for that, but in the meantime we'll be busy reading!