Emma Watson just shared a feminist book rec on Instagram, and we're ordering it ASAP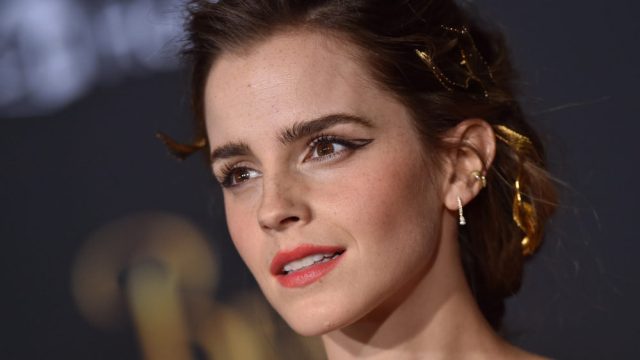 In the years since Harry Potter, Emma Watson has quickly become one of our favorite feminists, with an activist career that would make even Hermione proud. The actress, a vocal supporter of the Time's Up and #MeToo movements, has made great efforts to become more intersectional in her feminist journey. She has even started a book club devoted to the subject of women's rights, which features picks written by a diverse array of women. Needless to say, we're always intrigued when Watson recommends a new book, and her latest choice is no exception.
On February 12th, the actress shared the cover of Gloria Steinem's Outrageous Acts and Everyday Rebellions on Instagram. According to Steinem's website, this was her first essay collection. Topics covered include sexual harassment, pay discrimination, and genital mutilation. Macmillan Publishers, which prints the book, notes that more than 500,000 copies have been sold since it was first released in 1983.
The third edition of Steinem's collection, which hit shelves yesterday, also features a new foreword written by Watson herself. In her Instagram post, the Beauty and the Beast star appeared to quote her foreword, writing that Steinem "makes what otherwise can be arduous and depressing reading into something not only relatable but enjoyable."
"Sometimes the world she envisions seems so far out and impossible to me or just wildly optimistic," Watson wrote. "But I have come to believe it is through radical feminism and the radical nature of Gloria's message, that the job of equality will get done."
She continued:
"I used to think the citadel didn't have to topple. Now I believe it just might and should, and that we need to let old ways of being die for something new to be born. This book contains ideas for that new road, even though some were written almost forty years ago."
Steinem remains one of the most influential modern feminists. Her website notes that she founded Ms. Magazine and helped found the National Women's Political Caucus and the Women's Media Center. She is a prolific writer and also has a long track record of fighting for reproductive rights. Outrageous Acts and Everyday Rebellions is essential feminist reading, and we're excited to see the new edition—along with Watson's foreword—on shelves.