Yas, girl: Emma Watson wore a translucent dress with bats and demons on it for Halloween
She may have been wearing a ball gown — and not a costume — but Emma Watson still managed to get into the Halloween spirit at Harper's Bazaar UK's Women of the Year Awards in London last night.
Emma Watson was being honored by Harper's Bazaar for her feminist activism and for being an inspiration to girls and young women worldwide, donned a bat- and demon-covered tulle gown by Dior, nodding to the spooky holiday without going full-on Halloween getup. Watson chose the PERFECT dress for Halloween, and she looked perfect.
The gown, from Dior's spring/summer 2017 collection, is aptly named "Le Diable" — the devil — and now we want the exact same dress so WE could look so glam on Halloween!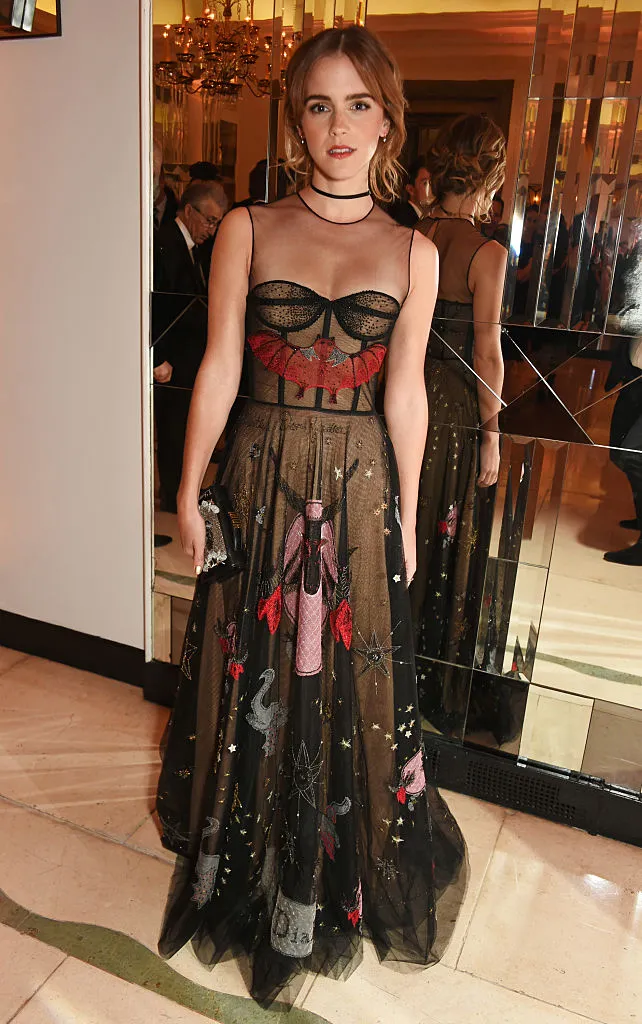 Part of Maria Grazia Chiuri's debut collection for Dior, the gown seemed exactly right for the occasion.
Not only was it Halloween-appropriate…