Emma Watson was one of the best dressed of the night, and she wasn't even at the Oscars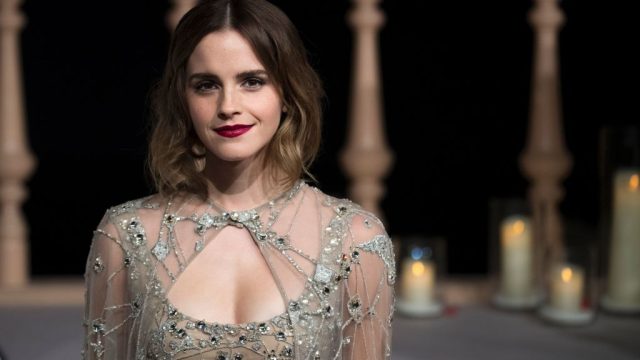 There was a lot of excitement on the red carpet at Sunday's Academy Awards. Between Ryan Gosling's ~mystery date~ and Emma Stone's Great Gatsby-esque gown, we couldn't look away. But one of the best dressed women of the night was Emma Watson — and she wasn't even at the Oscars.
Skipping the big ceremony for the Shanghai premiere of her new film, Beauty and the Beast, Watson donned a floor-length embellished nude gown by Elie Saab, complete with a matching cape. Yes, a cape! If that's not Disney princess worthy, we don't know what is.
Take a look at her stunning ensemble!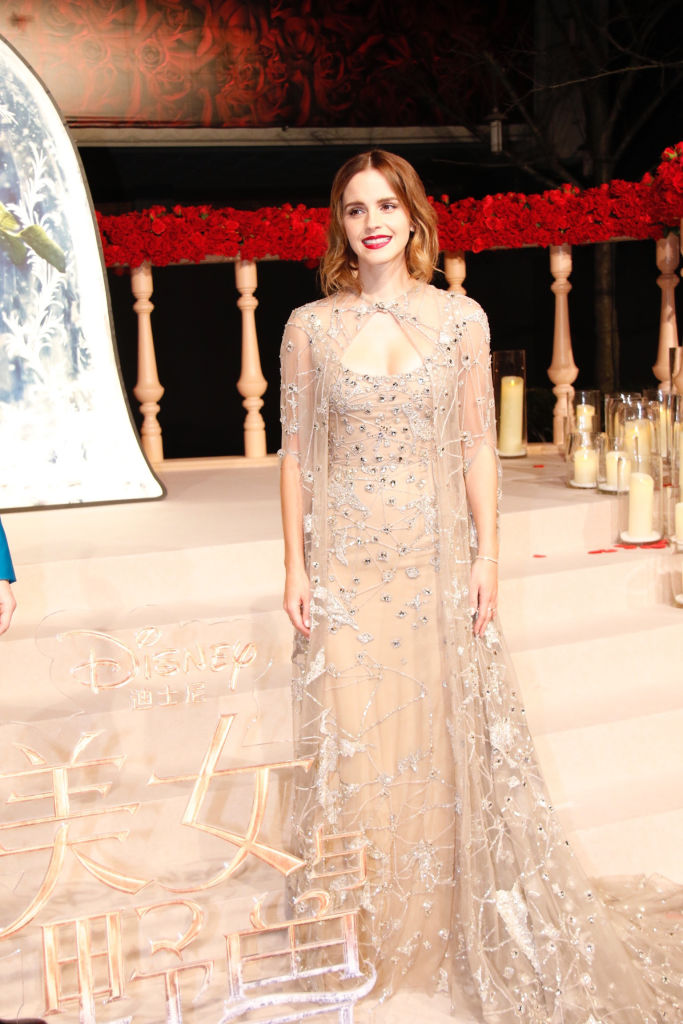 The gown is gorgeous on its own, too.
https://www.instagram.com/p/BRBB5zJgOsO
And Watson's beauty game was on point! Her loose, casual waves and diamond ear cuff perfectly complemented her glam couture gown, and her burgundy lip popped next to her co-star, Dan Stevens, who wore a tie in the same shade.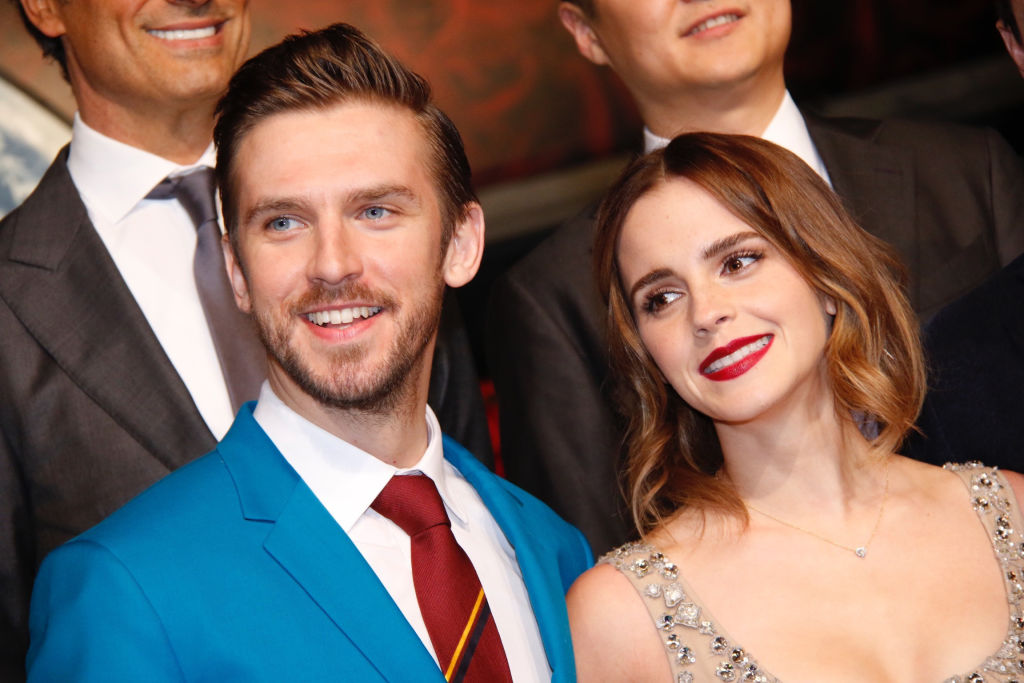 She truly looks like Belle for the modern age.
Watson's been on a whirlwind promo tour for Beauty and the Beast, stopping this month in London and Paris, in addition to Shanghai. In a recent interview with Australia's Daily Telegraph, she explained why she took on the role of Belle.
"I think Belle is actually a pretty good role model," said the actress, who once turned down a part as Cinderella because she didn't care for the story's gender stereotypes and anti-feminist message.
"She's fearless, brave, and she ultimately helps the Beast remember the better part of his nature — so I think she's very much to be admired and she's a different kind of girl from Cinderella or perhaps Snow White."
We'll take it, Em!