This video of Emma Watson and Tom Felton riding a skateboard together will officially make you a Hermione/Draco shipper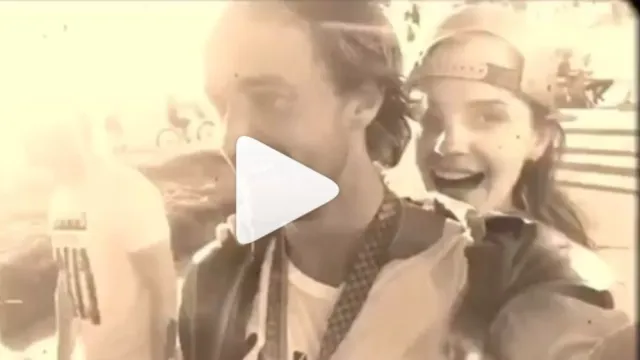 Brace yourselves, Potterheads: Emma Watson and Tom Felton reunited and it feels so damn good magical. The costars, who played Hermione Granger and Draco Malfoy in the Harry Potter movies, hung out and posted a video for our Dramione-shipping hearts to enjoy.
On November 7th, the Little Women actress shared both a photo and a video on Instagram of her and Felton enjoying a day at the beach. It's unclear if their reunion happened today or some time ago, but Watson used the post to congratulate her "dear friend" on his upcoming series, Origin. In the adorable video, Felton speeds down a crowded boardwalk on a skateboard as Watson snuggles up behind him in an attempt to maintain her balance.
"Easy with the wobbling, keep your feet still!" Felton can be heard saying. "You're dancing around on the board like a clown. Hang on tight."
Alongside the post, Watson also included a hashtag that noted her "subpar skateboarding skills" and reminded followers that they've known each other for nearly 20 years now.
Behold, the cuteness that is IRL Dramione below (scroll right for the video):
After all this time, it looks like Watson's dream finally came true. Fans will recall that she told British TV host Jonathan Ross in 2012 that she had the biggest crush on her skateboard-riding costar.
"Between the ages of 10 and 12, I had a really terrible crush on Tom Felton," she admitted. "We love a bad guy and he was a few years older and he had a skateboard. And that just did it, really. He used to do tricks on it. He was so cool."
We're swooning so hard it hurts.