Emma Watson and Thandie Newton just hung out for the best reason and we couldn't love them more
If you need a break from this emotionally draining week, Emma Watson has your back. Since her Harry Potter days, Emma has taken on some big roles. Most of them revolving around women's rights.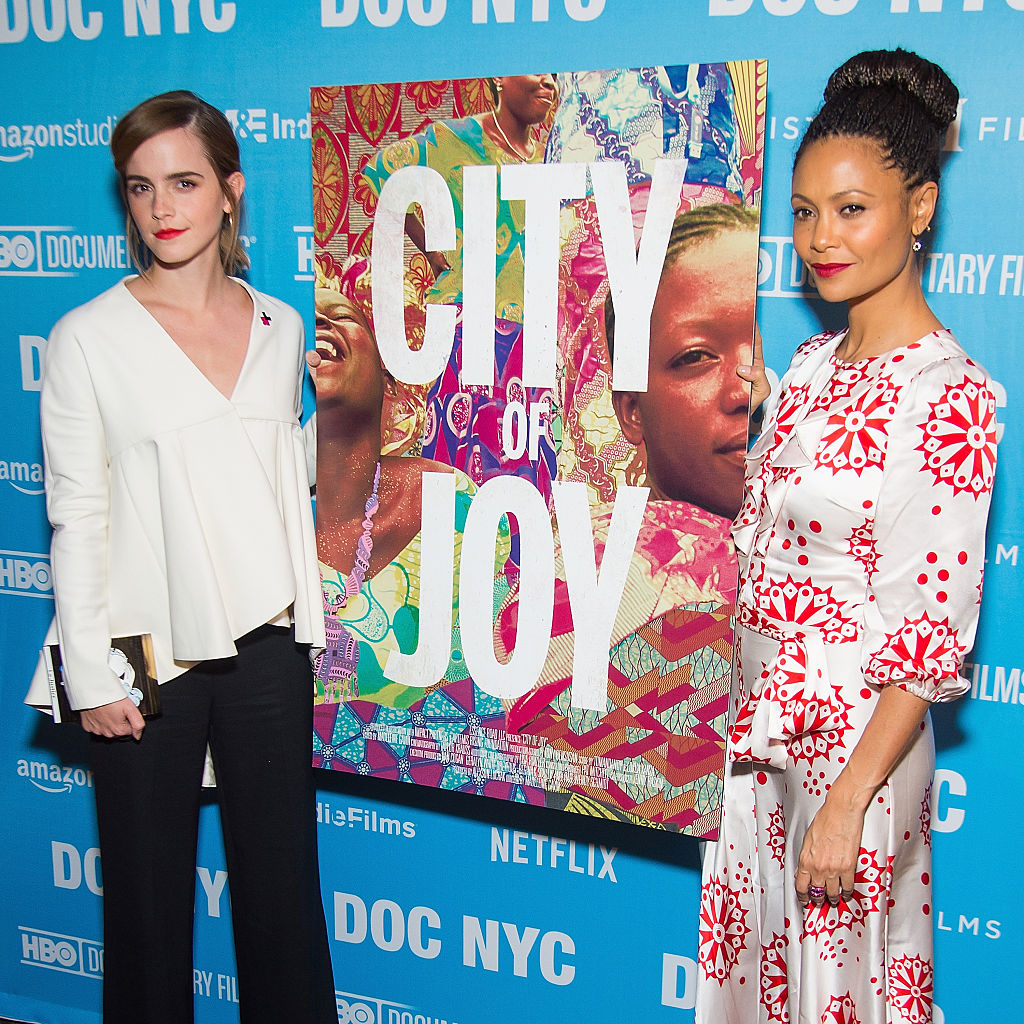 Emma took a break from hiding books in the NYC subway to rally behind this worthy project. This is yet another display of Watson's amazing career trajectory.
Emma shares the views of Westworld's creators, who encourage strong female characters with modern takes on empowerment and sexuality. Thandie Newton plays one such character, and is therefore a perfect fit to befriend Emma at City of Joy's premiere.
https://www.instagram.com/p/BMtvf31DmTU
Thandie has been outspoken on her social media this week, sending messages of hope and encouragement to those effected by the outcome of the election. Seems like her character Maeve could handle someone testing her.
https://www.instagram.com/p/BMrPyQgD4LO
https://www.instagram.com/p/BMqiyS-Dvqn
https://www.instagram.com/p/BMmyA56DcZW
During a HeForShe event, Emma spoke out about gender issues.
She said, "We don't often talk about men being imprisoned by gender stereotypes but I can see that that they are and that when they are free, things will change for women as a natural consequence. If men don't have to be aggressive in order to be accepted women won't feel compelled to be submissive. If men don't have to control, women won't have to be controlled."
We totally agree with this beautiful sentiment and think Emma (and Thandie) both embody some seriously inspirational #GirlPower.