Emma Watson wore fake teeth for one scene in the first "Harry Potter" movie, but did you catch it?
Making movie adaptions true to their literary inspirations is never easy, particularly when it comes to the cast. Despite Emma Watson's perfect selection as Hermione Granger, there was one thing she didn't have…an overbite! In the first few books, the aspiring witch was embarrassed of her large front teeth but Watson herself didn't have the chompers to match.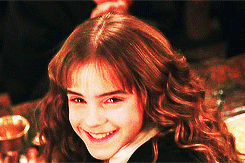 Yup, Emma Watson has pretty perfect pearly whites.
Director Christopher Columbus decided to take a stab at giving the young actress, then ten years old, a set of fake teeth, according to Entertainment Weekly. However, the teeth were so unruly that it made it difficult for Watson to speak, so he ultimately decided against using the faux teeth.
But did the teeth make it into the movie? The answer is yes!
Watson is wearing them in the first scene they shot for Harry Potter and the Sorcerer's Stone, which coincidentally was actually the final train sequence in which Harry, Hermione and Ron are on the train leaving Hogwarts.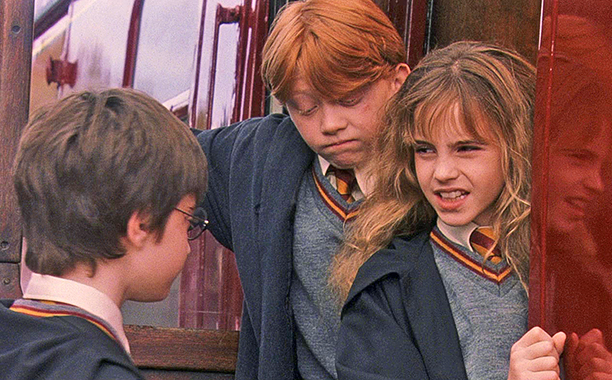 "It was a big thing in the books about [Hermione's] teeth. She sort of had an overbite, so [Emma's] wearing fake teeth in that scene," Columbus told Entertainment Weekly. "And I realized that she's never going to be able to perform with these huge fake teeth in her mouth for the rest of the movie. So if you look closely, you can see some fake teeth.
Crazy. We won't be able to watch the first Harry Potter movie the same way.