Emma Watson is a statuesque goddess in this wedding-inspired gown
With Barcelona Bridal Week happening right now, we thought we'd had just about all the wedding dress inspiration we could handle for the week. Wrong!
As per usual, Emma Watson shut down the red carpet last night, making an appearance for The Circle premiere at the 2017 Tribeca Film Festival. And like all things Emma, her Burberry gown was simply a breath of fresh air. The 27-year-old actress emanated elegance and class in the off-the-shoulder number, exposing a glimpse of her decolletage.
Proving the minimalist mantra that less really can be more, the Burberry gown's column silhouette did all the talking for this dress. A sultry side slit did enhance the overall effect, though.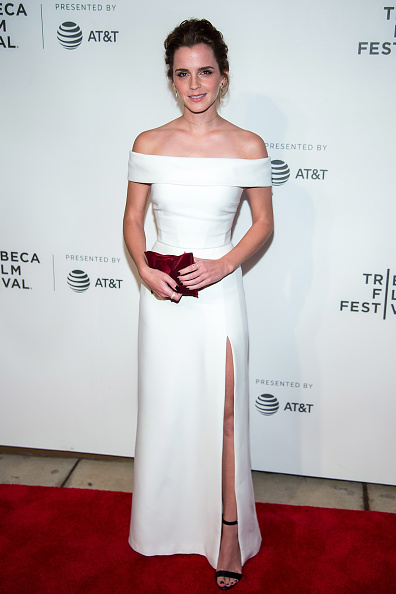 With the help of her trusty stylist, Rebecca Corbin Murray, Miss Watson kept the minimalist theme going with her accessories choice, opting for a silky ovblood clutch, black sandals and touches of gold jewelry to complete the look.
Like we said, this would make for the *perfect* wedding dress, no? It's simple, sophisticated, and an overall showstopper. Essentially, it's the trifecta!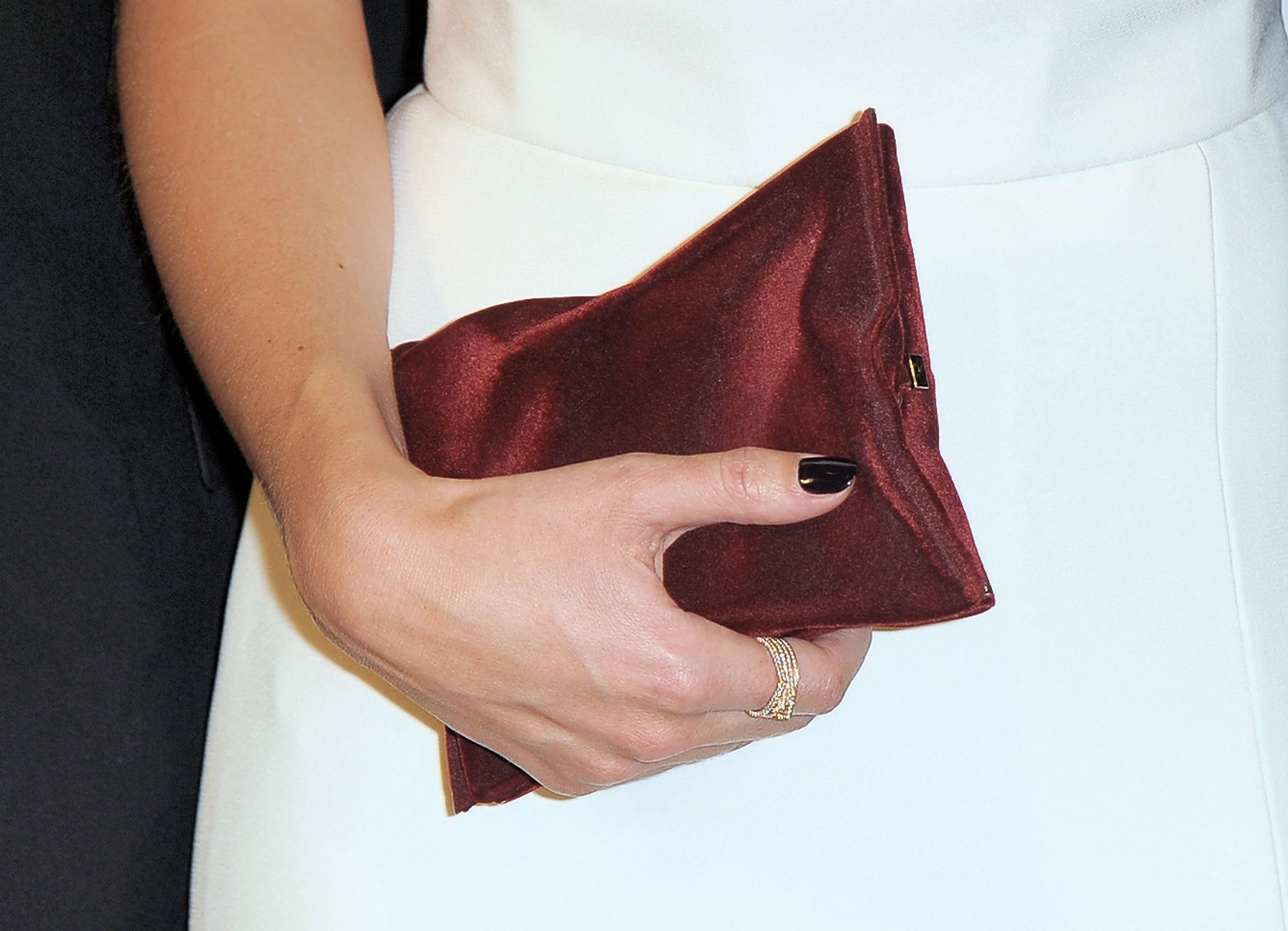 Recall, Emma's just fresh off her Beauty and the Beast word press tour. And like the class act that she is, the UN Women Goodwill Ambassador used her red carpet platform to promote a cause near and dear to her heart: clean beauty and ethical fashion. Thanks to Emma, we discovered our fave new vegan shoe brand and even a ton of other sustainably chic fashion brands. She also wore quite a bit or Burberry in the process as well, so we wouldn't be surprised if this stunning dress also fit the bill as ethically elegant.
Whether you're a bride-to-be looking for wedding dress inspiration or just a *huge* fan of Emma's fashion (like us!), this is one stunning ensemble we won't soon forget.