Emma Watson and Sophie Turner both landed their big roles the same way
Emma Watson and Sophie Turner have a lot in common. They're both British beauties, leading ladies, and have clear, intelligent heads on their shoulders. Their characters of Hermione in Harry Potter and Sansa in Game of Thrones have both done amazing things for the portrayal of women in fantasy.
But that's not all the actresses have in common.
They both got their big breaks the same way: through school!
Watson's only acting experience came in the form of school plays. When Harry Potter casting came along, she auditioned on her own turf: at her school. Wouldn't Hermione be proud?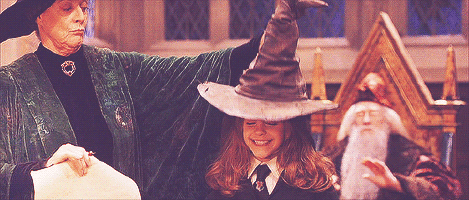 "When I got the part, I literally couldn't believe it because I was expecting someone to get the part who had professional acting experience," Watson told Entertainment Weekly back in 2001.
Turner has a similar story. Her only acting experience was from local productions. When Game of Thrones came looking, she auditioned with some of her friends during her lunch period. After a few rounds of callbacks, we had ourselves a Sansa.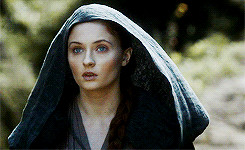 "My mom woke me up one morning and was like, 'Good morning, Sansa,'" Turner said on The Hollywood Reporter's "Awards Chatter" podcast. "I woke up and was like, [in disbelief] 'No!!!' and just started crying. It was a really good day."
Can you imagine searching through thousands of adorable schoolkids, looking for the ONE who will be the perfect fit? Can you imagine the odds of being that one, as both Sophie and Emma must have!
Add "humble beginnings" to the list of reasons why we heart Emma Watson and Sophie Turner!