Emma Watson gave a speech about sexual assault on campuses and it's SO important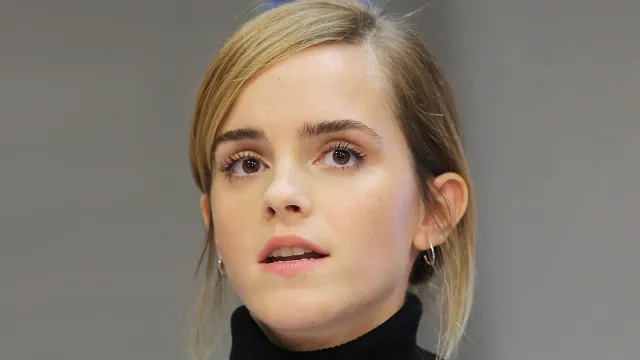 Emma Watson may have totally won our hearts by playing Hermione Granger in Harry Potter, but the 26-year-old actress has gone on to become a feminist spokesperson, activist against gender inequality, and humanitarian.
Earlier this year, Watson told Paper magazine that she was taking a year off acting to become a better intersectional feminist. The move came after the young star was appointed the U.N. Women Goodwill Ambassador and following the launch of her #HeForShe campaign.
Watson has previously spoken out against how the press sexualized her early by taking up-the-skirt pap shots, and has commented on how her experiences, as a woman, have varied from those of her Potter cast mates.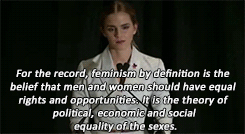 Now, however, Emma Watson is speaking about another important issue: sexual assault on campus.
According to statistics gathered by the National Sexual Violence Resource Center, between 20-25% of women on higher education campuses have either been raped or been the victim of attempted rape (that's basically 1 in 5 women!). Of these counts, only 5% of all incidents are reported to law enforcement.
Similarly, cases like Stanford rapist Brock Turner and, and films like The Hunting Ground have highlighted how sexual assault on American college campuses has become an epidemic.
Well, Emma Watson has decided to speak up on the issue and we're totally applauding her.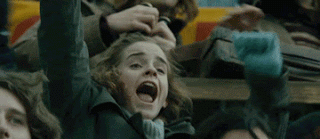 Speaking at the #HeForShe's IMPACT report on gender equality in universities to the United Nations on Tuesday (September 20th), Watson spoke about her own experiences studying at Brown and questioned why colleges weren't doing more about sexual assault on campus.
"What if our experience at university shows us that women don't belong in leadership? What if it shows us that, yes, women can study, but they shouldn't lead a seminar?" she asked. "What if, as still in many places around the world, it shows that women don't belong there at all? What if, as is the case in far too many universities, we are given the message that sexual violence isn't actually a form of violence?"
Watson then went on to say that the university experience needed to value women, that there needs to be a greater equality between genders in educational establishments, and that safety was paramount.
"Importantly right now," she continued, "the [university] experience must make it clear that the safety of women, minorities, and anyone who might be vulnerable is a right and not a privilege."
Watch Emma Watson's full speech below.
https://www.youtube.com/watch?v=2C4c7VR8X7I?feature=oembed
Watson has helped spearhead the #HeForShe Impact 10x10x10, which gathers 10 heads of state, 10 global CEOs, and 10 university presidents from eight countries to discuss and propell gender equality in governments, businesses, and college campuses.
"A university should be a place of refuge that takes action against all forms of violence," Watson said."
For more information on the #HeForShe campaign and how you can get involved visit the website.
If you or anyone you know is need of someone to talk to, please visit Not Alone.