Emma Watson is a secret agent on a fashion mission in this outfit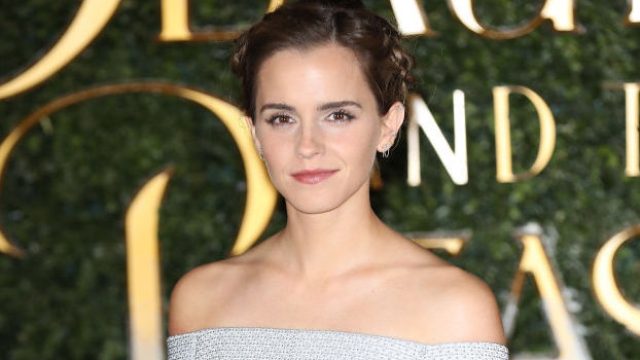 Forget Kim Possible! We've got a new badass female who's kicking butt and taking names. Earlier today, secret agent Emma Watson was given a fashion mission by H.Q. At least, that's what we gathered from her all-black outfit. Watson arrived at a Beauty and the Beast press tour event in London wearing black on black on black. Pair her outfit with a grappling hook, sunglasses, and a high-tech watch, and you've got yourself a super fashionable secret agent.
One can never go wrong with an all-black ensemble. Watson kept her look fairly basic, but her criss-cross, long-sleeved crop top stood out from crowd.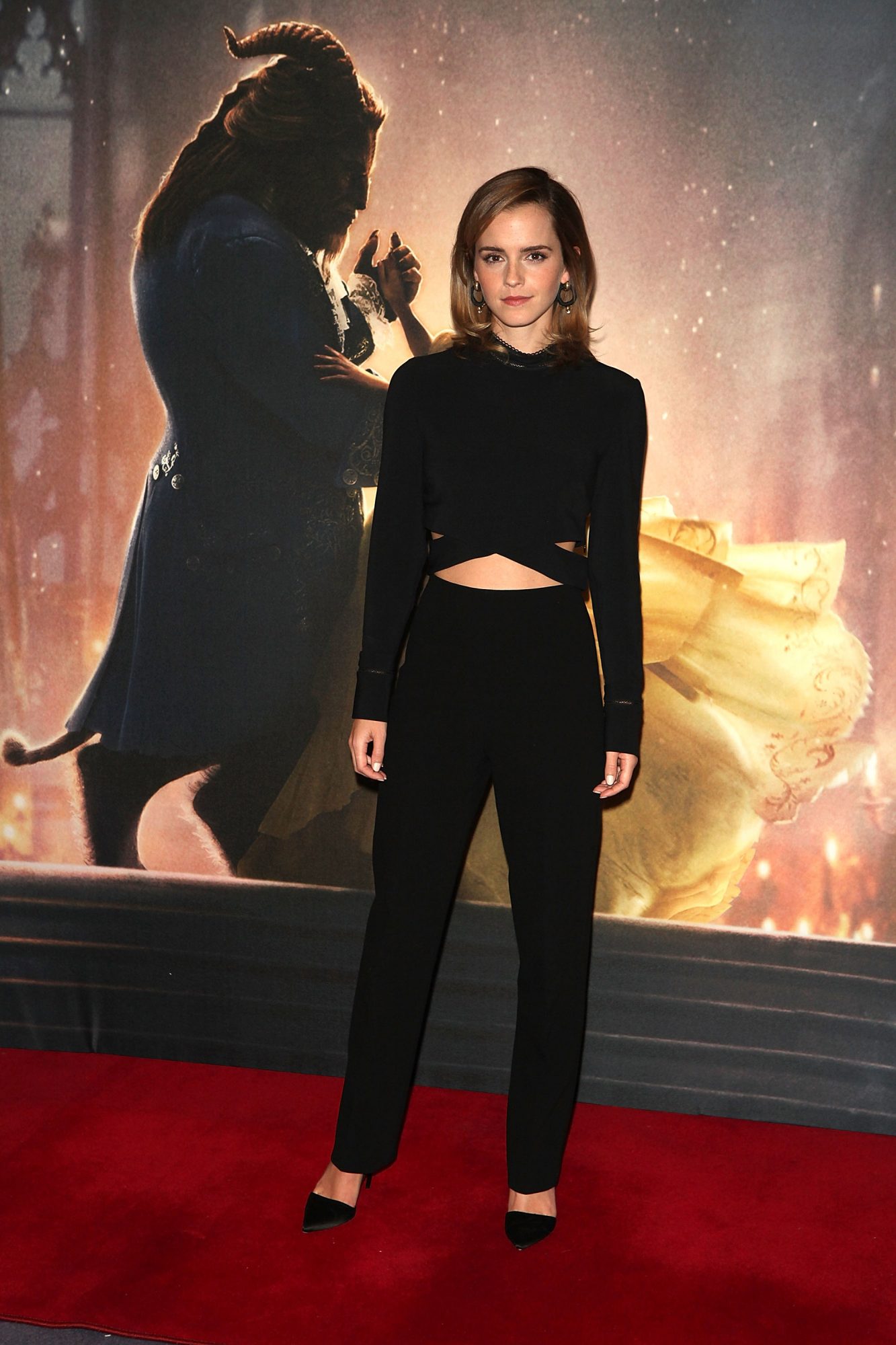 The hemline criss-cross has been a staple of designer Alexander Wang's crop top designs. It draws attention to one's waist, which is a flattering fit on all body types.
We found a couple black criss-cross crop tops that are affordable so you can try this look for yourself.
Here's a long-sleeved v-neck from SheIn ($15). It's velvet and ties in the back.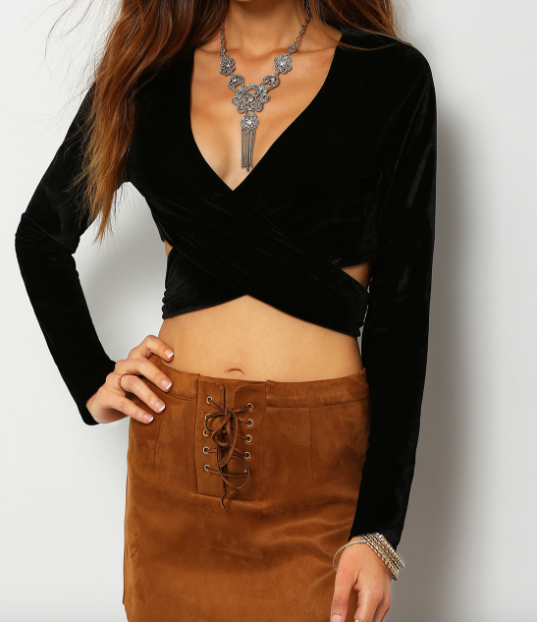 SheIn has another criss-cross top ($14) with skinnier ties that are just as flattering. Plus, there is more crissing and crossing in the back!
This H&M cutout top ($14.99) has the same waist-emphasizing detail, but doesn't require any tying.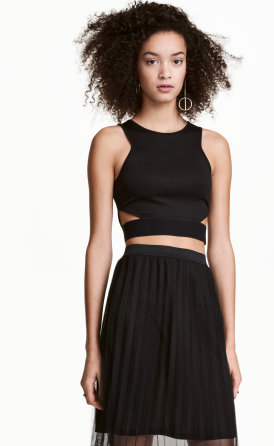 But who knows if you'll need those extra ties to craft some sort of escape rope for when you're chasing an internationally renowned villain!
Pair any of these criss-cross tops with a pair of well-fitting black slacks and you have yourself a chic Emma Watson-inspired outfit. And if you throw on a pair of heels, you'll feel like a true power player.