Emma Watson and Robert Pattinson reunited at the Golden Globes, and Twitter is losing it
For those of us who still geek out about anything and everything Harry Potter, this year's Golden Globes made our hearts flutter. Last night, January 7th, Emma Watson and Robert Pattinson had a mini-Hogwarts reunion on the Golden Globes stage. We won't lie — we shed a few happy tears.
Watson and Pattinson teamed up to present the award for Best Television Limited Series (Big Little Lies took home the prize). As much as we were excited to hear who won, the HP nostalgia was our main focus: It wasn't all that long ago that we were watching these two roam the halls of Hogwarts, solving magical riddles and dancing at the Yule Ball. And of course, we will never forget the Triwizard Tournament (#NeverForget, #RIPCedric).
And now the two wizarding alums were together again…this time for a different kind of tournament.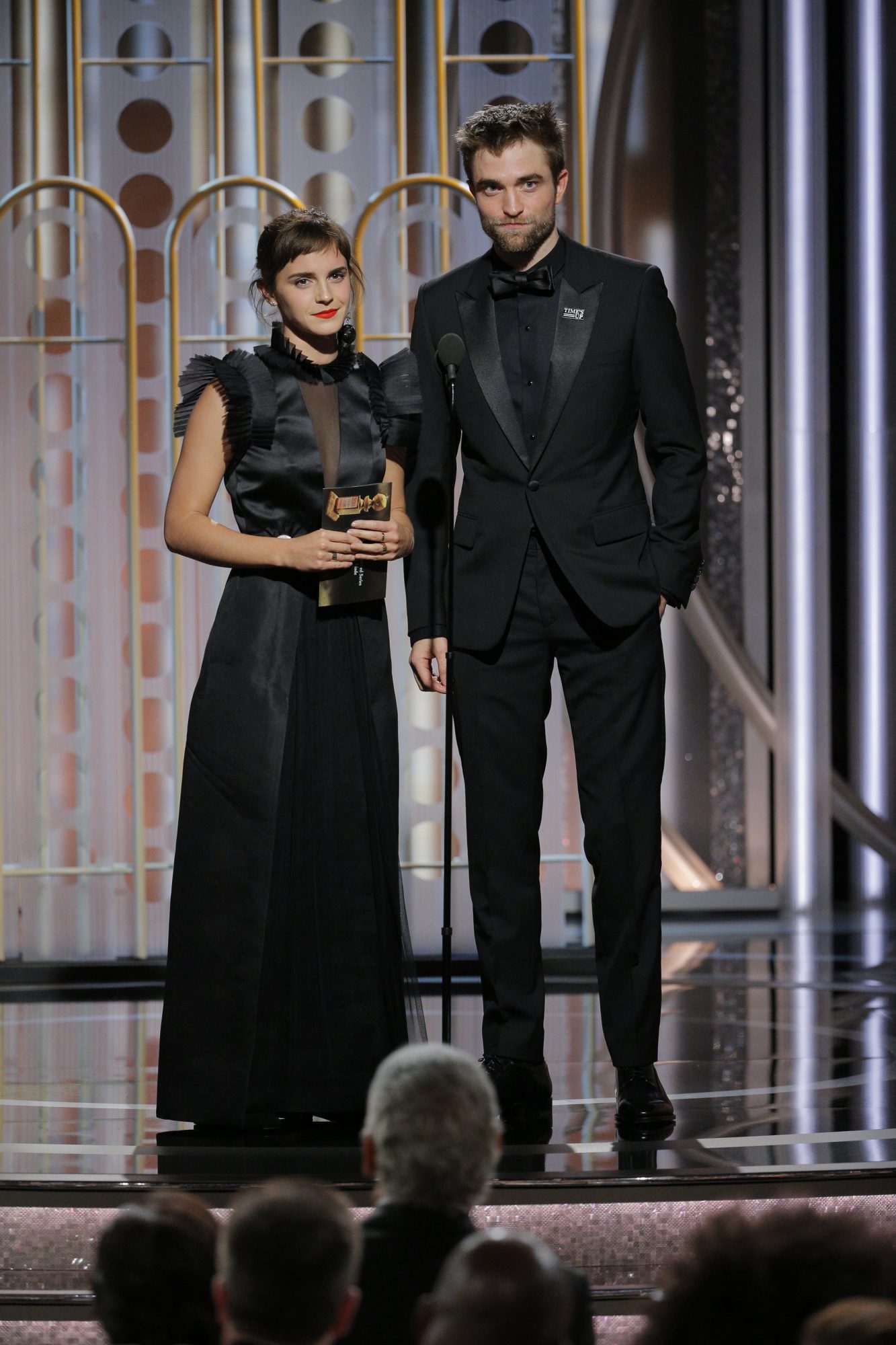 We were a bit disappointed that Watson and Pattinson weren't introduced as Granger and Diggory. But hey, we don't run the show. Like the rest of the Harry Potter-obsessed internet, we were freaking out about the reunion. Many took to Twitter to go full Potterhead.
Even though Watson and Pattinson were only on stage for a few mere minutes, their appearance was one of our favorite moments of the show (though there were admittedly countless amazing moments to choose from…we're looking at you, Oprah's acceptance speech).
Now, perhaps this will inspire more Potter-related reunions in the near future. We'll be praying to Dumbledore.