We love that Emma Watson is busy reading her book club selection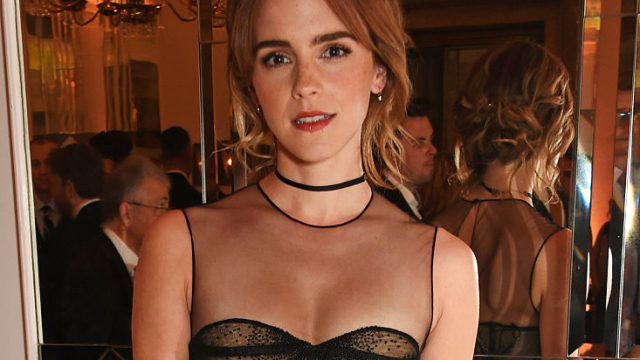 Emma Watson is pretty much the real-life version of her character Belle in the upcoming Beauty and the Beast because this actress is a legitimate bookworm. Currently, Watson is reading The Vagina Monologues as she posted herself engrossed in the play on Instagram. The play by Eve Ensler is Watson's book club selection for the months of January and February and her Instagram photo shows she's not slacking on keeping up with her fellow readers.
Last January, as part of her work as a UN Women's goodwill ambassador, she started the book club Our Shared Shelf on Goodreads. Her feminist book club already has so many books we need to add to our reading lists — and now, she's inspiring us to read The Vagina Monologues.
In a post for Our Shared Shelf back on December 15th, 2016, Watson wrote why she chose the play for her first selection of the New Year. One of the reasons was the impact Ensler's play had internationally.
"When the play was first performed in 1996, it was a small, off-Broadway production. But soon it began to make huge and controversial waves. It was the time of the Bosnian war and terrible stories were emerging of the systematic rape of Bosnian women. One of the monologues was inspired by these stories, and out of those first performances of The Vagina Monologues grew the V-Day movement to stop violence against women."
Watson then asked her book club members to discuss which monologues affect them. And to consider if the world has improved in its view of female sexuality since The Vagina Monologues was released 20 years ago.
Watson is pretty much a dream human — talented, intelligent, beautiful inside and out, and a feminist to boot — and her book club just further proves that.
If you haven't already joined Our Shared Shelf, what are you waiting for? Make it a goal to read The Vagina Monologues before you see Watson portray that other lovable bookworm, Belle, in Beauty and the Beast when it comes out in March.