Emma Watson's debonair pantsuit look is giving off strong Hillary Clinton vibes
Perhaps she was paying tribute to one of this generation's great feminist icons, or perhaps not! But either way, Emma Watson in a pantsuit conjured up major Hillary Clinton vibes for us this week, and we suspect you'll agree.
Heading to an appearance on Jimmy Kimmel Live! in Los Angeles on Monday, Watson donned a matching gray jacket and wide-leg trousers, paired with chunky-heeled sandals, and looked so much like the former presidential candidate (*sniffle sniffle*) that we had to do a double-take.
The suit, a smart gray checked number, was a bit oversized but still super stylish, and has us thinking about adding one to our workwear wardrobes ASAP.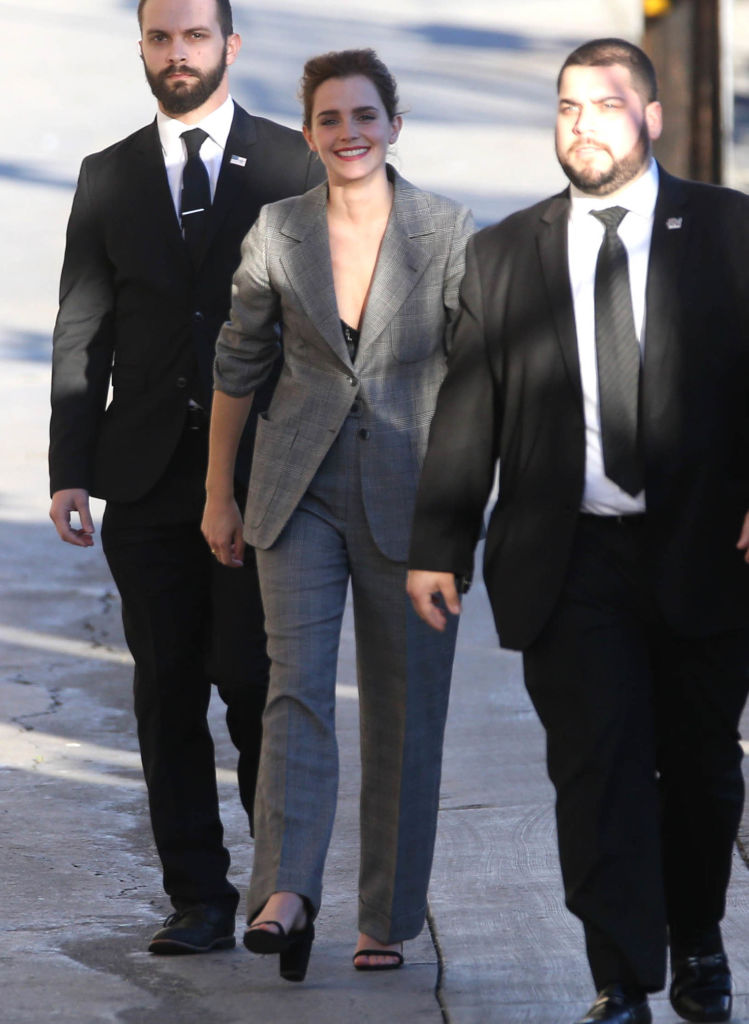 Emma is radiating confidence in this outfit, and it's no wonder! Just look at how presidential Hillary looked in a similar suit back in 2015. She was hot on the campaign trail in New York, and beaming just like Emma.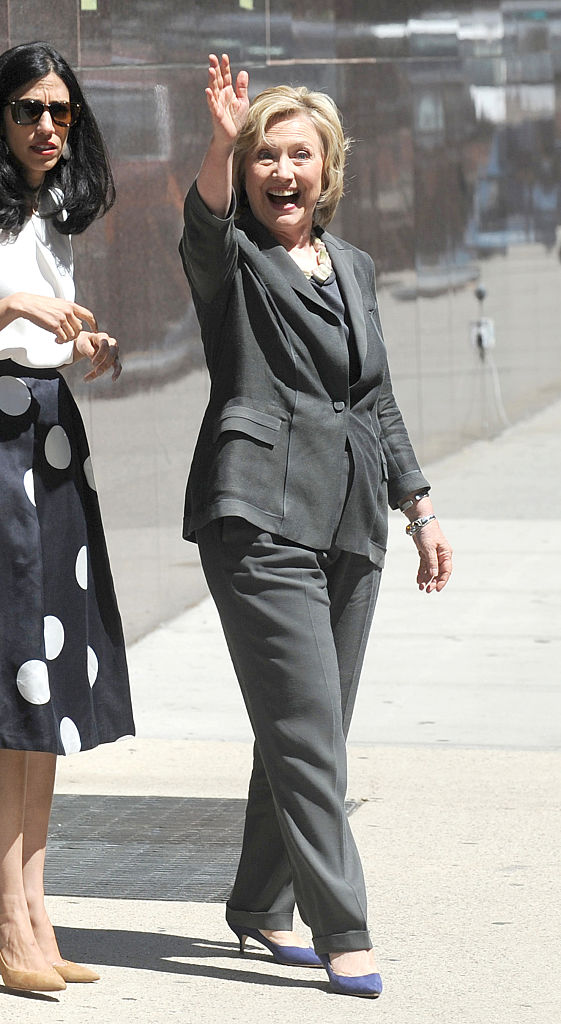 Two incredible women, one power suit. All we have to say is, what are you waiting for? Go get one! Keep scrolling for some of our favorite pantsuit picks.
ASOS Premium Clean Tailored Suit in Light Gray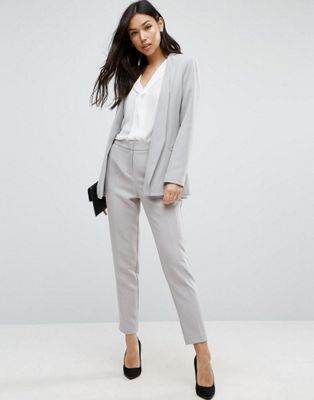 Get it here for $129.
ASOS Tailored Crepe Suit in Black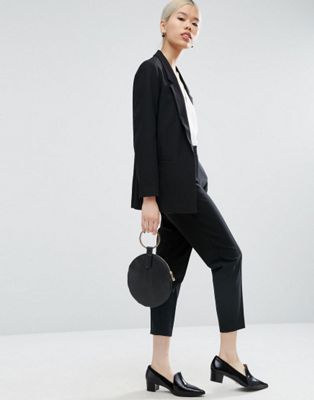 Get it here for $107.
J.Crew "Campbell" Stretch Wool Suit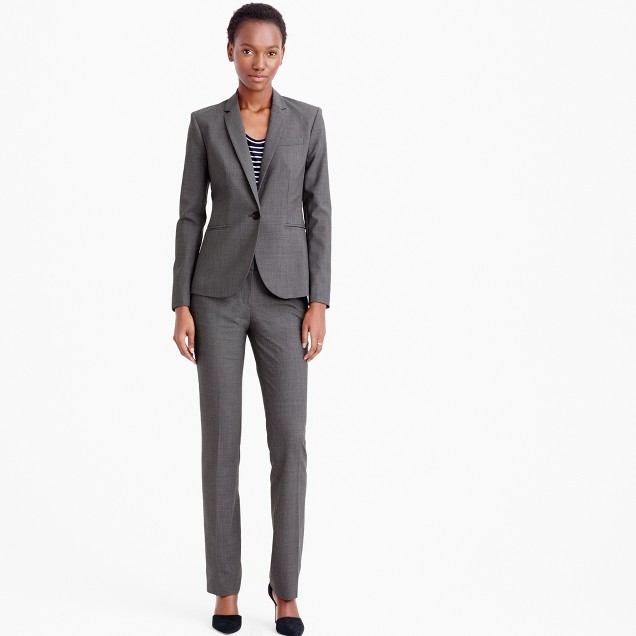 Get the jacket here ($288) and the pants here ($188).
Venus Belted Pantsuit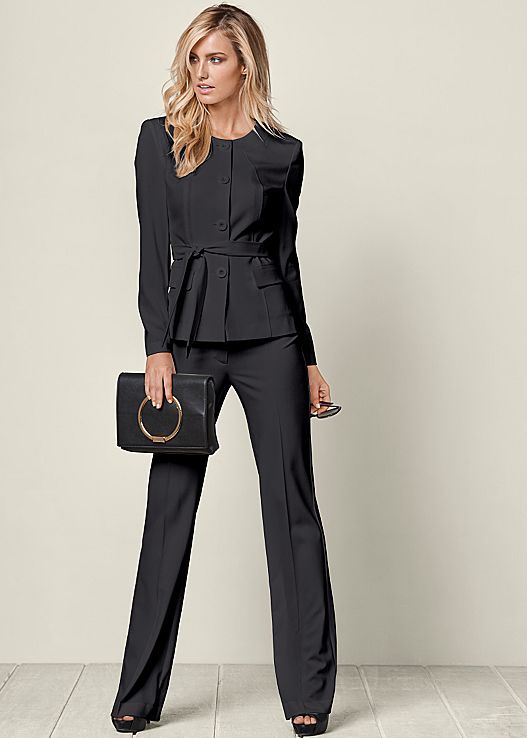 Get it here for $49.
Calvin Klein Plus Pants & Two-Button Jacket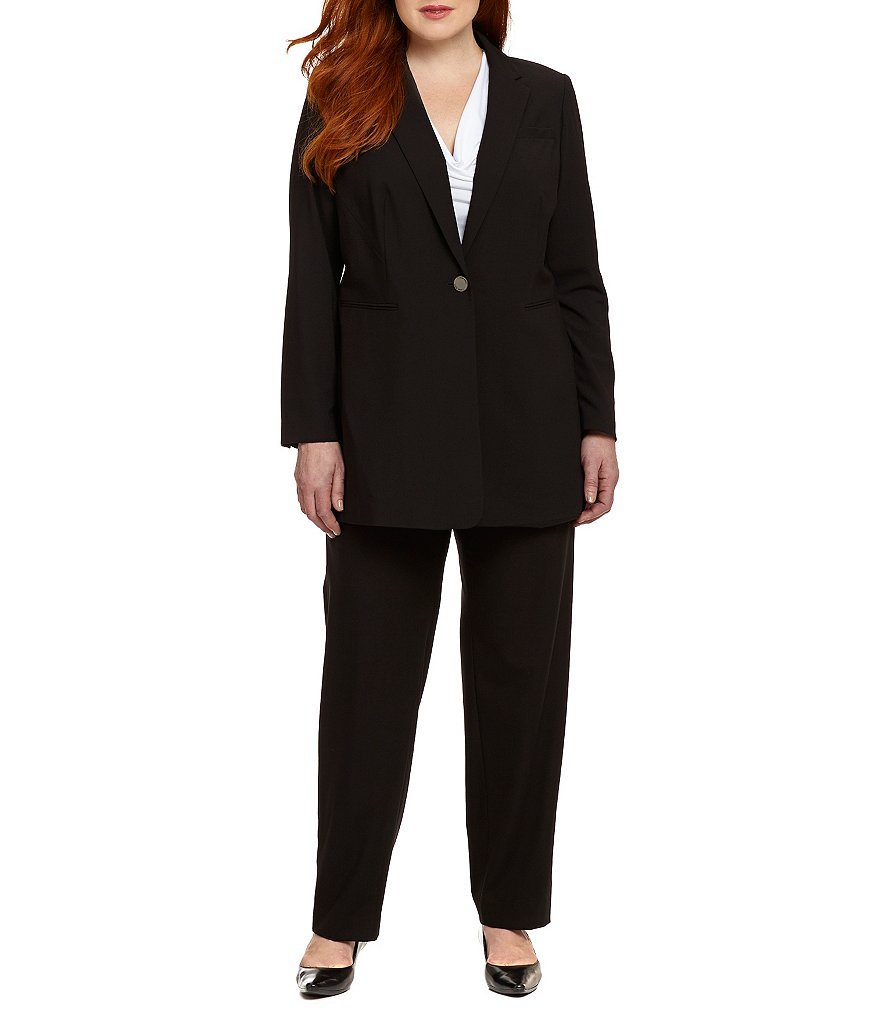 Get the jacket here ($99) and the pants here ($69).
H&M Jacket & Wide-Leg Pants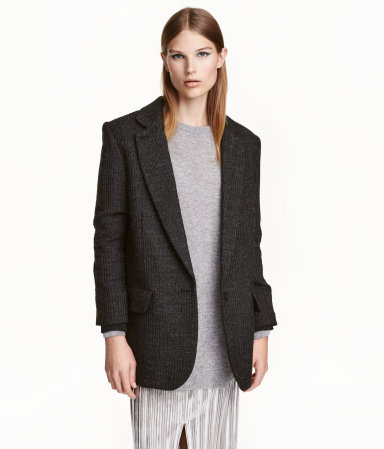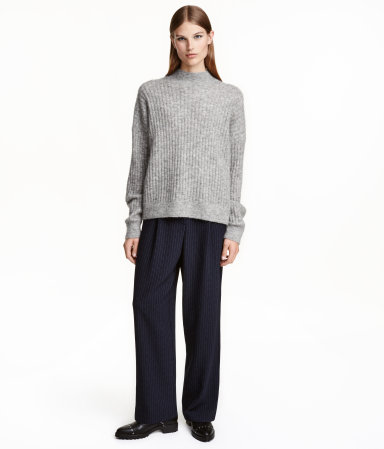 Get the jacket here ($49.99) and the pants here ($29.99).
All hail the power suit.