Emma Watson showed up to an Oscars after-party with a huge Time's Up tattoo…that had a grammatical error
Well, this is awkward. Throughout this year's award season, the Time's Up movement has taken center stage as celebrities have shown their support for women who are standing up against sexual assault in Hollywood. So on Sunday, March 4th, when Emma Watson showed up to an Oscars after-party with a Time's Up tattoo, it was pretty cool — until people started realizing that it featured a prominent grammatical error.
On Watson's arm, in black script, it says, "Times Up," which is close, but not quite what she's trying to express, because there should have been an apostrophe before the "s" in "time's." Uh oh.
Watson has always been outspoken about feminism and the fight for gender equality, so it's not at all surprising that she's fighting for the Time's Up movement as well. What is surprising is that she let that error slide, because she also holds a degree in English literature from Brown University, so this is something she should have spotted from the very beginning.
It's still really cool that she decided to make a statement with her Time's Up tattoo, and the meaning behind it still stands.
Plus, it seems like the Time's Up tattoo is temporary, so it's not like she has to wear the error forever.
If you look closely, you can see a residue on Watson's arm that tends to accompany temporary tats.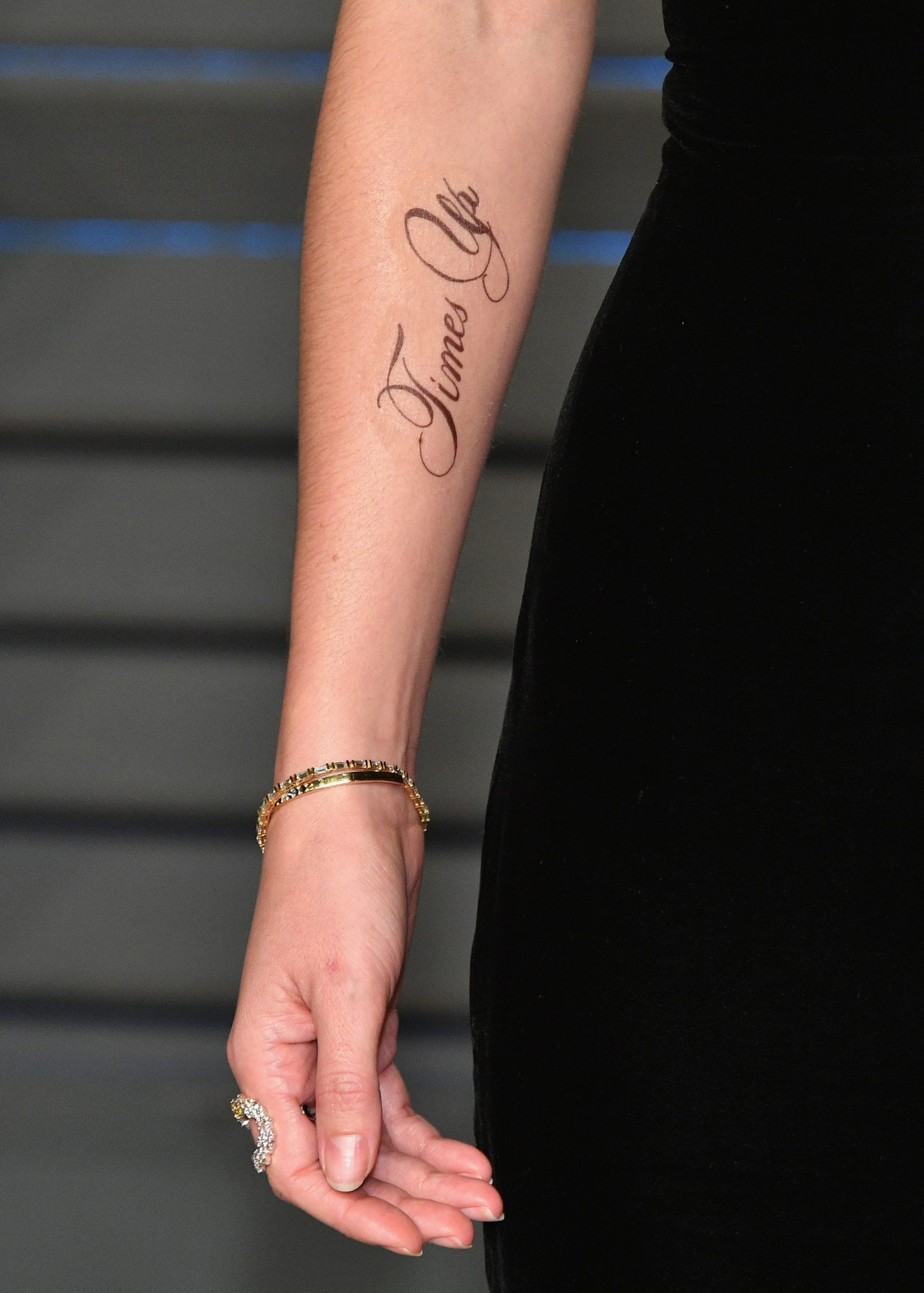 So far, Watson has yet to address the error herself, but we wouldn't be shocked if she poked a little fun at herself in the coming days. She's never been the kind of gal who takes herself too seriously, after all. And other than that tiny error, she looked amazing at the Vanity Fair party — and the effort behind showing what really matters in Hollywood was definitely appreciated.
In the end, it's impossible not to love Watson, missing apostrophe and all. She's already made it clear how much this movement means to her, and that counts more than any grammatical error she could possibly make.