Emma Watson penned an emotional open letter to a woman who died after being denied an abortion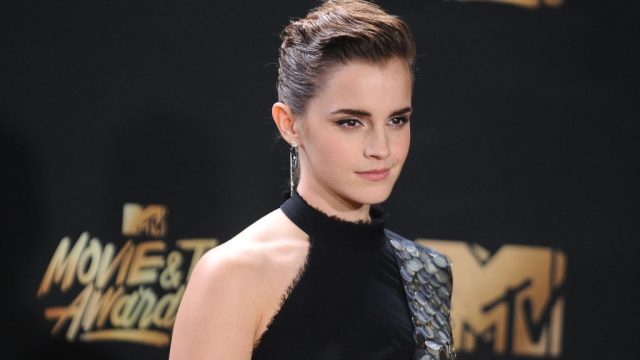 Emma Watson frequently uses her public platform to discuss causes that are important to her. From gender inequality to the ways her views on feminism have changed over time, she's never afraid to tackle serious topics, even at the risk of causing controversy among her fans and followers.
Watson has always been outspoken about advocating for women's rights; she's a vocal supporter of both the Time's Up movement and her own HeForShe Campaign. But recently, she's also expressed the importance of supporting women's reproductive rights. Back in May, the actress tweeted a message in support of Ireland's historic abortion referendum, which would make abortion legal in the country for the first time since 1861. She stated that the repeal would be "a vote for the freedom to choose, a vote for women's rights, a vote for women's control over their bodies, a vote for women's health & safety, a vote towards equality."
Now, as the abortion bill makes its way through the legislature, Watson has penned a powerful open letter to Dr. Savita Halappanavar, a 31-year-old dentist who died in October 2012 after suffering complications from a miscarriage, according to the Irish Times. Dr. Halappanavar had been admitted to the hospital with severe back pain, and was determined to be miscarrying her 17-week pregnancy.
But because doctors discovered a fetal heartbeat, Dr. Halappanavar was denied an abortion.
She gave birth before going into a coma, where she "deteriorated into septic shock, multiple organ failure and died of cardiac arrest on October 28, 2012," according to the Irish Times. Porter magazine reports that there had been 13 opportunities for doctors to save her life.
Dr. Halappanavar's death inspired Irish activists to protest the country's abortion laws, unifying feminist groups and sparking an outcry for the end of preventable deaths like hers and others'.
In her open letter, Watson addressed Dr. Halappanavar, who was born in India, recalling anecdotes about her shared by family and friends who knew her.
"You didn't want to become the face of a movement; you wanted a procedure that would have saved your life," Watson wrote. "When news of your death broke in 2012, the urgent call to action from Irish activists reverberated around the world – repeal the Eighth Amendment of the Irish Constitution. Time and again, when our local and global communities collectively mourn a tragic death due to social injustice, we pay tribute, mobilize and proclaim: rest in power. A promise to the departed and a rallying call to society, we chant: never again. But it is rare that justice truly prevails for those whose deaths come to symbolize structural inequality. Rarer still is a historic feminist victory that emboldens the fight for reproductive justice everywhere."
"Your family and friends were gracious and galvanizing in their sharing of your memory," the letter continues. "They told us you were passionate and vivacious, a natural-born leader. I heard that at Diwali in 2010 you won dancer of the night, going on to choreograph routines with children in your community. I watch the video of you dancing in Galway's 2011 St Patrick's Day parade and am moved to tears by your thousand-watt smile and palpable enthusiasm. Sharing their mourning and hope with the world, your family publicly supported the Together for Yes campaign. Celebrating repeal, your father expressed his 'gratitude to the people of Ireland.' In reciprocity, I heard Ireland's 'repealers' say that they owe your family a great debt.
"A note on your memorial in Dublin read, 'Because you slept, many of us woke.' That the eighth amendment enabled valuing the life of an unborn fetus over a living woman was a wake-up call to a nation. For you, and those forced to travel to the UK to access safe, legal abortion, justice was hard-won. From Argentina to Poland, restrictive abortion laws punish and endanger girls, women and pregnant people. Still, Northern Ireland's abortion law predates the lightbulb. In your memory, and towards our liberation, we continue the fight for reproductive justice."
Watson ended with a call to action.
"So Ireland repealed the eighth–what's next? There is still more work to be done. Free, safe, legal and local abortion care is needed across the globe. People needing abortions in Ireland will continue to be forced to travel to England, or access abortion pills online, until legislation is passed."
Watson provided the names of two organizations, the Abortion Support Network and Women Help Women, that help provide support for reproductive rights in Ireland and around the world.
We're proud of Watson for passionately speaking out about gender and reproductive injustice. We remain hopeful that the tide will change and that we will someday live in a world where life-saving medical access will be provided to all who need it, no matter where they live.