Emma Watson only needed approval from *one* person for "Beauty and the Beast"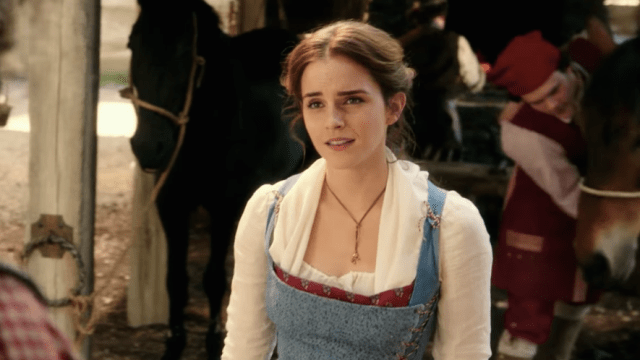 We're all eagerly awaiting the upcoming live-action Disney Beauty and the Beast film starring Emma Watson. But Emma's already seen the film and took an unexpected guest with her to get approval. That's right, Watson took feminist icon Gloria Steinem to Beauty and the Beast in order to get the icon's thumbs up!
Honestly, if we could take Gloria Steinem with us everywhere, so we could have her blessing for everything, we would.
In her cover story for the latest issue of Vanity Fair, Emma explained that she wanted to make sure the film stood for something and that's why she invited Queen Gloria to the screening:
"I couldn't care less if I won an Oscar or not if the movie didn't say something that I felt was important for people to hear.
Well, apparently Steinem gave Emma the approval she was looking for. And thank goodness because we're just so excited to see this movie! And it turns out, Emma's co-stars love her too. Actor Kevin Kline, who plays Belle's father in the film, had only the sweetest things to say about Emma as well:
"When someone has a feminist point of view, we tend to think she's no fun at all. But a feminist can be feminine, delicate, vulnerable, sweet—and still demand to be taken seriously. Emma fits the bill perfectly.
Emma was pretty much our hero already, and now we can't help but love her even more. Check out the latest trailer for Beauty and the Beast below.
https://www.youtube.com/watch?v=e3Nl_TCQXuw?feature=oembed
Beauty and the Beast hits theaters March 17th. You'll be able to catch the Steinem-approved film then. Oh, and did we mention, they'll be lots of Emma Watson?!