Emma Watson is taking a year break from acting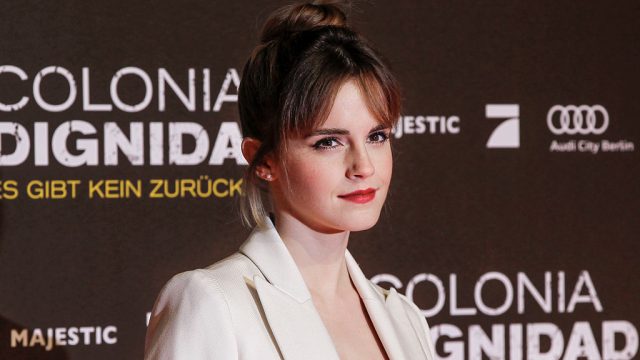 Emma Watson revealed that she plans to take a year away from acting, and we don't know how to feel. On the one hand, we're so sad to hear that we'll have to go a year without her amazing movies, but on the other, we know she's taking this time off for a super important reason.
In and interview with feminist icon bell hooks for Paste magazine, she confesses that with all her work on screen and her HeForShe campaign, she's "struggling to keep up" with herself. "I'm taking a year away from acting to focus on two things, really. My own personal development is one," she explained. "I want to listen to as many different women in the world as I can. That's something that I've been doing on my own, through the UN, the HeForShe campaign, and my work generally."
Just because she's going on hiatus doesn't mean she's taking a break. In fact, it kind of feels like the opposite. "This January, our HeForShe IMPACT champions are ten CEOs who for the first time will be releasing to the media what their companies look like internally," she says. "I'm very interested and excited to see how that works out. I'll also take another field trip in the next two or three months. We are organizing a HeForShe arts week, a university tour, and launching the HeForShe website. It's a lot. There's a lot to do."
While the activist has many plans during her time away from acting, she knows that she's doing all of this to learn more about herself. "I'm on my journey with this and it might change," she admits. "Engaging with feminism, there is this kind of bubble now that goes off in my head where these really negative thoughts about myself hit where I'm able to combat them in a very rational and quick way. I can see it now in a way that's different. I guess if I could give women anything through feminism…it would just be, to be able to move away, to move through all of that."
If there's one person who can inspire us to be the best we can be, it's Emma Watson. We can't wait to see what she has in store.