Emma Watson helped a fan study for a biology exam via FaceTime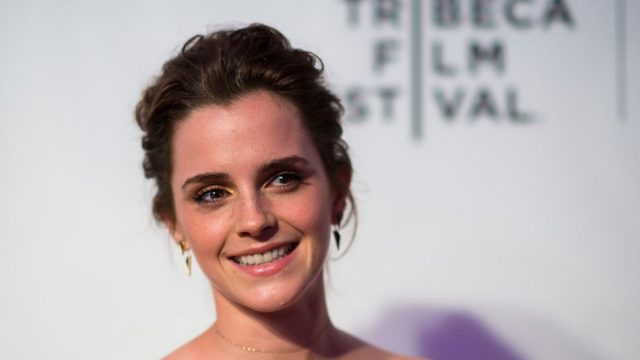 If we had to ask any celebrity for study tips, it'd probably be her. Emma Watson helped a fan study for a biology exam through FaceTime the other day, and it came as a total surprise.
The fan in question was Therese Kiara, who missed out on a trip to New York with her mom based on an upcoming test. When she saw her mom paging in through FaceTime, she had no idea that Emma Watson would be right next to her.
It turns out that Kiara's mom bumped into the star, and thought of Kiara immediately. Luckily, Watson was down for saying hello.
Good thing she took screencaps! That way, she'll get to reflect on this cool moment forever. Also, Watson looks absolutely radiant, and her smile makes it obvious that she was in no way bothered by the fun encounter — even though she recently noted in an interview that she wasn't super fond of selfies with fans.
As expected, Watson was totally supportive of Kiara's need to study up.
"Hi! Study hard!" Watson said on the phone to the student.
From the sound of it, it seems like Kiara's day was totally made. In her words, she simply couldn't breathe after Watson gave her the sweet words of encouragement.
While we're not sure how Kiara did on that biology exam, we're sure that Watson definitely helped her focus. As she noted, the encounter definitely gave her the "perfect motivation to study."