Emma Watson transformed into a goth mermaid at the MTV Movie and TV Awards
It looks like Princess Ariel just got a makeover! At yesterday's 2017 MTV Movie and TV Awards, Emma Watson looked like a gothic mermaid in shimmering silver scales while wearing a drape dress from the KITX N0.7 collection. The raw edge of the neckline paired with the enlarged gunmetal sequins is an artistic contrast, especially when used in such a geometrically abstract way.
Watson also advocated for equality by sporting a GLAAD ampersand pin on her waistline. GLAAD is an organization working to improve the lives of marginalized and LGBTQ people.
Before the 2017 MTV Movie and TV Awards began, Watson made waves in her mermaid dress. But when she accepted the first ever genderless acting award, that's when Watson made history.
During her acceptance speech, Watson stated,
"The first acting award in history that doesn't separate nominees based on their sex says something about how we perceive the human experience. MTV's move to create a genderless award for acting will mean something different to everyone, but to me it indicates that acting is about the ability to put yourself in someone else's shoes; and that doesn't need to be separated into two different categories.
As for Stranger Things actress Millie Bobby Brown, she won the gender-neutral award for best acting in a television series. Beauty and the Beast and Stranger Things both won the top awards in the film and television categories.
These ladies ruled the MTV school!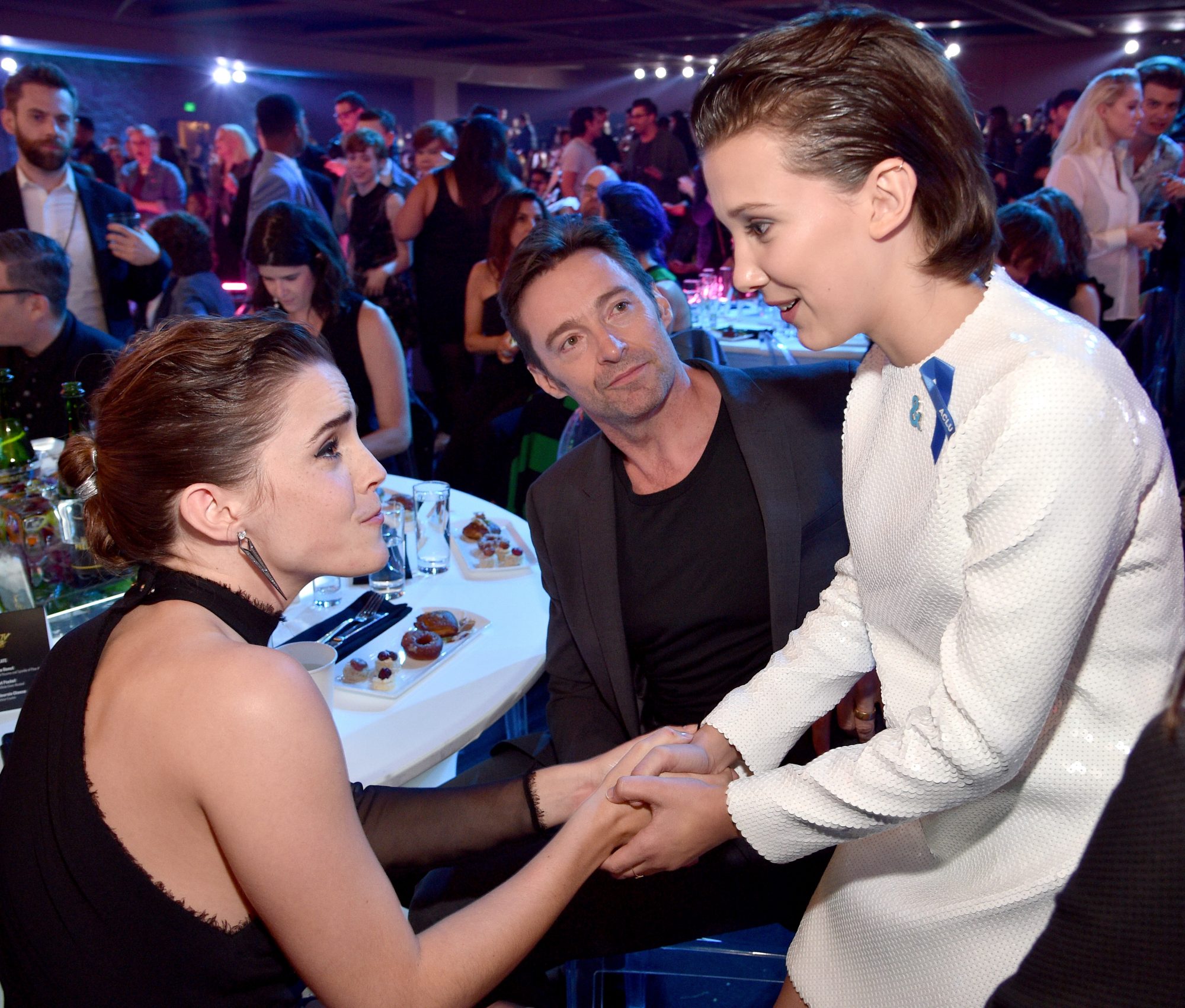 Our beautiful gothic sea princess, Emma Watson, may be a fish out of water now that she's only one of two to win a genderless acting award. But hopefully, that won't be the case for much longer! Take note, other award shows!