Emma Watson's first red-carpet look is so cutesy and SO 2001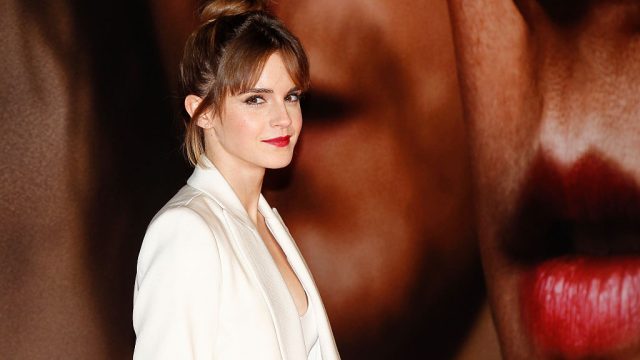 Remember when we first met Emma Watson, back in the early 2000s? She was starring as Hermione Granger in Harry Potter and the Sorcerer's Stone, delighting us with her sharp wit and a sophistication beyond her years.
While you probably recall how fabulous she was in the movie — her big-screen debut! — you probably don't remember the doubly fabulous outfit she wore to the film's premiere.
For her first red carpet appearance — in 2001 — at the London premiere of Harry Potter and the Sorcerer's Stone, Emma donned this sensational getup: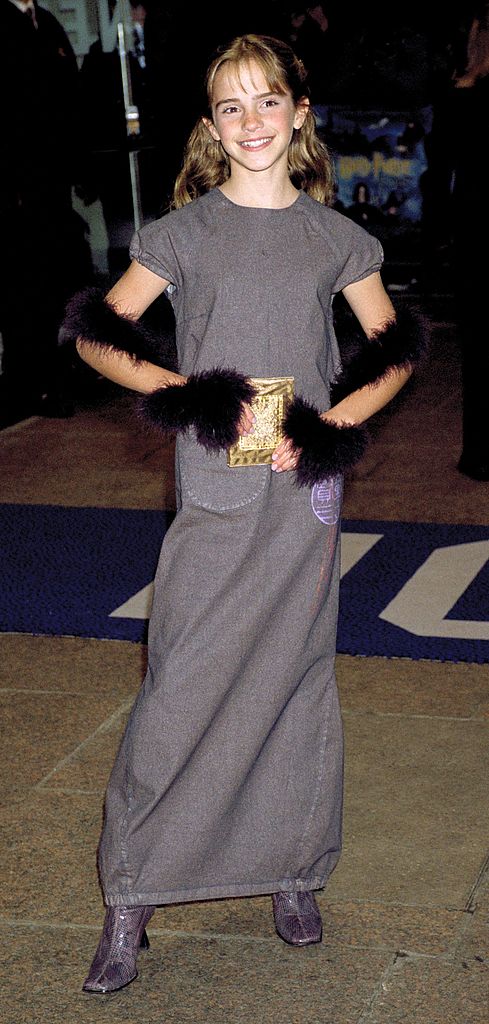 Where to even begin?! Those boots! That feather boa! That full-length denim dress! We're obsessed with every detail.
Her outfit couldn't be more perfect for a budding young actress on the cusp of becoming a global icon. At just 11 years old, her look reflects the whimsy and carefree nature of childhood — and Watson's pure joy — and we could not love it more.
It's truly mind-blowing to see how much Watson has changed in the last 15 years. Check out her super-chic look from the Met Gala in May!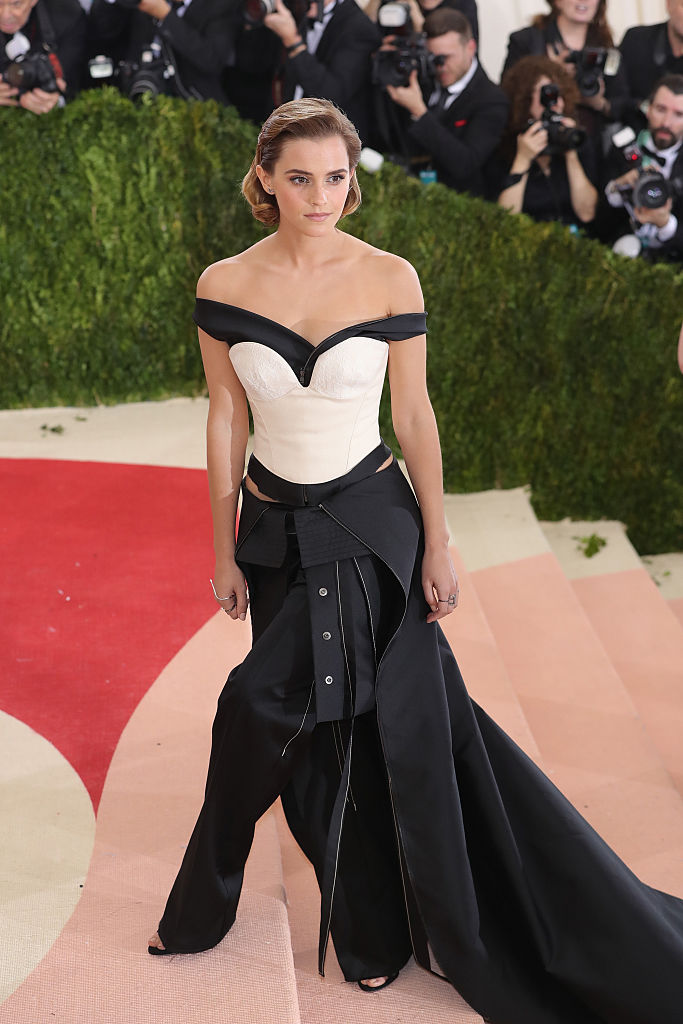 Looking at her face then and now, you can really see how much she's grown up and grown into herself.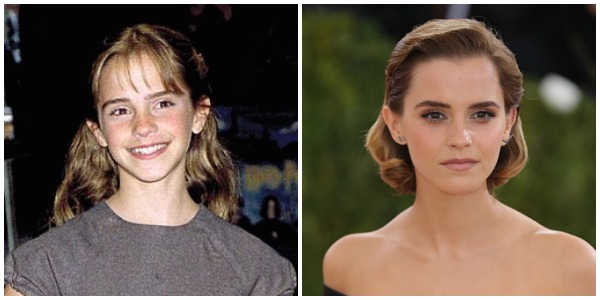 Lovely Emma, you never cease to wow us.